Drones are cool gadgets that foresee the ability to shoot video from aerial height. Also, it's fun to operate a device that flies high.
The majority of people want to get a drone to fly around and make some videos.
Unfortunately, the prices can also reach the sky.
Some top-tier models can cost thousands of dollars, which is acceptable for professionals who utilize them to earn money.
However, the price tags are quite high for average users and beginners.
If you want to get a drone for unprofessional use or fun, scroll down below and read about the top five budget drones in 2021.
1. DJI Mini
It is one of the most premium drones on the list with budget devices. In addition, it is a professional drone from the niche-leading manufacturer, DJI.
These guys build and sell the best devices. Note, there is a second iteration of this device available. However, the DJI Mini 2 is quite costly.
The first version works great and doesn't have significant downgrades compared to the newest model.
It is a small-size drone that can fit almost any pocket. All its parts are foldable so they can be transported safely.
However, you can always put a folded drone in a case. It is equipped with a three-axis gimbal that helps to capture smooth and well-stabilized video.
The drone needs to be operated by a dedicated remote control. Note, a smartphone is required to be connected to receive video from the drone.
2. Potensic Dreamer Pro 4K Drone
It is a budget drone that can shoot amazing videos thanks to a great camera.
It is installed on a 3-axis gimbal that keeps the camera pointed on one object, despite any movements.
Unfortunately, the drone is not foldable, so it needs a lot of space when storing and transporting.
It comes with a case so that you won't damage it accidentally.
Also, it has a rack that keeps the camera protected. Thanks to the rack, it can land on the ground with no hassle.
There is no need to catch it when you want to finish a shooting session. It's a perfect drone for those who don't have operating skills.
The device is operated by a remote control that needs to be connected to a smartphone.
Since the inbuilt battery has a large capacity, it can fly for 28 minutes without interruptions, which is a great result.
3. Syma X20 Mini Drone
It is a tiny and cheap drone that is ideal for beginners. The pocket drone is usually used indoors.
Because of its size, it's perfect for rushing around a house, avoiding any possible damage. Also, it can be used outside.
However, it's required to ensure that the wind is not strong because the device is lightweight and not powerful.
If you're a student who wants to buy a small drone to have fun, you won't find a better device.
Feel free to order it and surf the Internet to find an answer to the question, "Who can write an essay for me?" to get rid of assignments.
Consequently, you will have a lot of spare time to master your skills in operating a drone.
4. Ryze Tello
This one is a great choice if it's your first drone. Even though the device is small, it is equipped with a good battery to fly for 13 minutes without interruptions.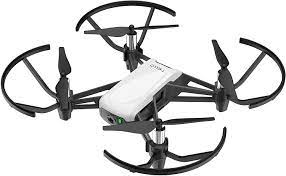 Unfortunately, the camera is installed into the drone's body, so you won't be able to capture top-quality video using it.
Nevertheless, it has some perks. For example, the camera can take snaps while capturing a video.
In addition, the drone can hover by itself. Its moves are programable, so if you're a tech-savvy user, you can use it to run drone shows.
5. Captain A15H
It's a budget drone that folds for convenient transportation and storage.
Despite the low price, it looks like a pro version and has great specs.
The device is equipped with a wide-angle camera that shoots video in HD. Unfortunately, there is no gimbal, so the image is not stabilized well.
However, two front bulbs can pour light on objects to increase the image quality when it's dark.
It can be operated by remote control.
The device also can fly following preset patterns. Users need to download an application to get full control of the drone.
Also, it can hover in one place by itself and can be operated using voice commands.