Comparing online and offline businesses and industries at face value might seem like a no-brainer because they seem so wildly different. But they share a lot of common traits – common enough so that some companies can easily transition from only land-based to online.
So let's take a look at both online and offline businesses: 
Ecommerce – aka Online Business
eCommerce is the coverall term for transferring funds, data, the sale of goods and services, and purchases. You'll hear online business, stores, e-business, and eCommerce used when people refer to their online business. 
eBay and Amazon were two of the first big retailers to be online. While there have been millions of other online stores popping up – Amazon still holds the title of the biggest eCommerce company online right now. 
Shopping for goods and services online has been easier and more enjoyable for people for years, and that means that some brick-and-mortar retailers have suffered – and eventually closed. 
Land-based – aka Brick-and-mortar Stores
The offline business or brick-and-mortar store has been around for as long as people have needed to buy things. Usually, they start with a single location – although it is becoming more common for franchisees to open multiple locations simultaneously. 
Some of the longest-standing physical establishments are banks, building societies, butchers, grocery stores, and others. 
There are many benefits to buyers, and more specifically, some demographics to be able to see a product or talk to the staff in the store. 
But the land-based stores took a hit when the internet became more accessible to people at home or via smartphone devices.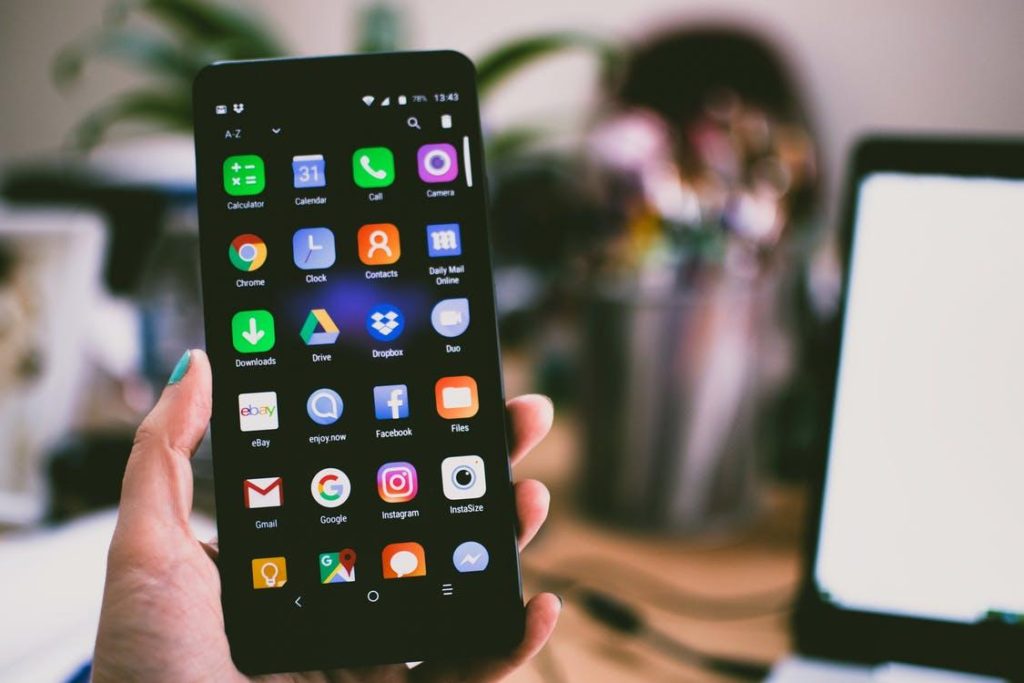 Which industries made a successful transition online?
Moving from a physical space to a digital one is no small feat, and some industries have seen growth that wouldn't have been possible without the internet. 
Let's take a look at some of the most successful switches. 
Entertainment 
No matter what you want to watch or play, we now have access to a huge range of online entertainment. In the early days, businesses like Blockbusters and other local rental stores were busy all the time. The switch to DVD came, and people were still renting. 
Quickly those rentals were possible through the post and via internet booking. Just a few short years later, online movie streaming started. 
Now some of the biggest names in movies will work with studios like Netflix and Prime Video (Amazon) to offer blockbuster movies – straight to the streaming service. No need for theater tickets; instead, it's in the regular subscription cost. 
But it's not just movies and smash-hot TV services that have found that streaming and cloud services. Big gaming companies have been offering players the opportunity to stream games through subscription packages rather than then need to buy physical discs for years. 
Streaming concerts like that of Fortnite and Travis Scott was a phenomenon we are likely to see much more of. 
Casinos are another great example of a gaming niche that was predominately an offline activity however are more popular than ever since the transition online. Players originally headed to land-based casinos to play however can now head online to one of the many providers available. 
The success of the casino industry operating online is mainly due to the convenience and how easily accessible the games now are. Offline casinos also do not offer as frequent promotions as online casinos do. Providers like 888 who currently have an offer of 88 bonus spins and a 100% welcome bonus, will typically have regular bonuses and promotions available for players making them more attractive than land-based venues.
The future of online entertainment is bright, and it will be exciting to see where it goes. 
Learning
Higher education establishments have long had online portals that their students can use to hand in coursework and speak to tutors. But the current face of education is heavily online-based. The opportunity to distance learning at some of the most prestigious academies and establishments is bigger than ever. 
But it's not just the big names in education that people now have access to; you'll find courses on LinkedIn that leaders of the industry teach. While the offline campuses will likely stay around forever, online learning is more affordable and accessible to a much wider audience. 
Remote learning provides a place for many students who perhaps don't feel comfortable or can access the courses that they want to take. 
Financial 
You can have a bank account that offers multiple currencies and has no land-based location. Instead, everything you do will be virtual. While they might have a single address and a call center, you won't be able to go to a desk and deposit money. 
The rise in online banking had the direct impact that many people stopped going into the branch – and many branches closed. 
It's not just regular banking that changed; people looking for business loans, personal loans, and other types of financial services became easier to access online too. 
Managing your money from your mobile phone or your computer is more efficient for many people. 
Telehealth 
Where once people might have to wait days, weeks, or months to get an appointment that they need – telehealth is here to help. Practices and practitioners found it faster and more efficient to offer online consultations. 
The mental health sector has thrived by using online communications. Meeting the patients where they are and offering what they need. The health sector has benefited from a lot of technological innovations in the form of social listening for virus outbreaks, remote monitoring via wearable devices, chatbots, and email services. 
Retail
Amazon has dominated the retail scene, but there are many other types of retail stores that have seen huge revenue. Fashion stores and home and garden are some of the most highly profitable retail stores in the industry. 
It's not just clothing and home items that have seen a bit of shift online. But e-readers mean that people can buy digital versions of popular books too! 
Online and offline retail have a lot of differences, but the idea is still the same – customer experience and sales. Many industries managed to get online and thrive faster than others. For those who haven't made the switch, time might be running out before they become a thing of the past. 
Have a look at 5 Top Car Insurance Apps & Websites , 5 Clever Ways to Use a GadCapital Merchant Cash & 7 Best Car Insurance Companies.