What is a DDA Debit? Here I've explained about Demand Deposit Account. The term DDA is used in banking, and financial institution stands for "Demand Deposit Account."
This checking account is for those who deposit or withdraw funds often. In a DDA account, you get facilitate to transfer money or withdraw funds anytime without even visiting your bank.
If you use a debit card or write checks, your account is also DDA, linked to your checking account.
This type is mostly used nowadays because everyone wants instant transactions without advance notice, Which is impossible in other types of accounts. DDA is also also known as a transactional account. 
What is a 'DDA Debit' & What Does It Means?
As I mentioned above, DDA's abbreviation is Demand Deposit Account; in this case, the "DDA debit" abbreviation is "Direct Debit Authorization."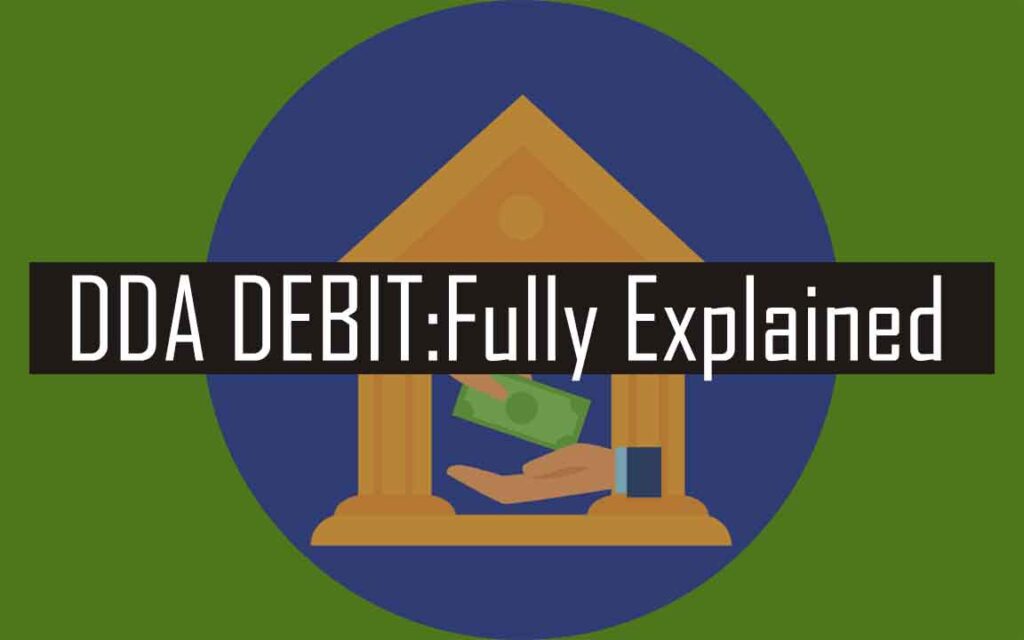 It means you've given authority to a person to withdrawal specific funds(you set the amount) for a specific period (you set the period) from your bank account.
After authorization bank reflects the payment to your instructed bank account or a person. For example, DDA debit can be used for car insurance, in which you set the amount per month to the insurance company.
What is a DDA debit? How are Such Debit Transactions Performed?
DDA Debit means "Demand Deposit Accounts" which gives Direct Debit Authority, to perform such debit transaction, Simply Demand Deposit Accounts transactions means you give authority to any person perform a transaction from your DDA account.
According to Greg Knaddison, These types of transactions can be performed by
Via the Automated Clearing House (ACH) network
Via a debit card over the debit card network (e.g. Visa/Mastercard/Amex etc.)
A smallish number of DDA accounts are connected to other networks like the Dwolla network, and you can do a debit via that.
Via an account-to-account transfer inside of the bank.
The most likely meaning of this phrase is for an ACH debit. Ravi R says, DDA stands for Direct Debit Authority. This is an instruction given by a customer to a bank from which he/she has borrowed to recover the periodic payments from another bank where the customer maintains an account.
DDA has got a validity period, frequency, recovery date, and amount amongst many attributes. On the recovery date, the beneficiary bank sends the DDA recovery instruction to the source bank through the Central Bank.
The Source bank replies to the Central bank with a positive/negative response. This response is then forwarded to the beneficiary bank.
What is DDA Credit? and A Way the Debit Transaction Get Performed
DDA Credit is an amount you borrow from your bank. It occurs when your withdrawal funds are greater than your deposited funds.
Suppose if you've deposited $200 and you've withdrawal $300, then. As a result, your account will comes up with negative balance of -$100.
If you don't settle a negative amount for next 30 days, your account automatically will be closed. If you have a credit card for your DDA account, you can also avail of DDA credit.
Overdraft Transactions: When a deposited amount is smaller than withdrawal funds.
Charge off: When the account holder can't pay a borrowed amount or overdraft to the bank.
What does a DDA Deposit Mean & Why did I Get a DDA Deposit?
DDA deposit means that funds or amount has been transferred to your account, and you can withdraw that amount at any time.
You can withdrawal deposited money using a debit card and transfer funds using banking if you get a dda deposit.
What if It Shows 'DDA Deposit Pending'?
If you check your financial balance on the web, you may see a message that says "direct deposit pending." What this implies is that your deposited reserves are waiting. 
The typical explanation behind this is that your bank is checking the deposit. These type of restrictions or are show when bank need to verify your transaction.
After the verification phase, the bank will reflect funds to your account, which will be accessible. In extraordinary conditions, a few banks hold the deposit for up to seven business days.
What is a DDA Bank Account? A bank account has different types itself dependent on the use of the account holder.
Generally, four basic account types are frequently used by people: Checking Account, Savings Accounts, Money Market Deposit Account, Certificate of Deposit (CD).
Among all these types, a Checking account is commonly used. Demand Deposit Account works with a checking account.
In a Demand Deposit Account you can easily access your most recent deposited money by using various methods.
In Demand Deposit Account payment is available instantly after being deposited.
What is a DDA Bank Account?
What is a DDA Bank Account? A bank account has different types itself dependent on the use of the account holder.
Generally, four basic account types are frequently used by people: Checking Account, Savings Accounts, Money Market Deposit Account, Certificate of Deposit (CD).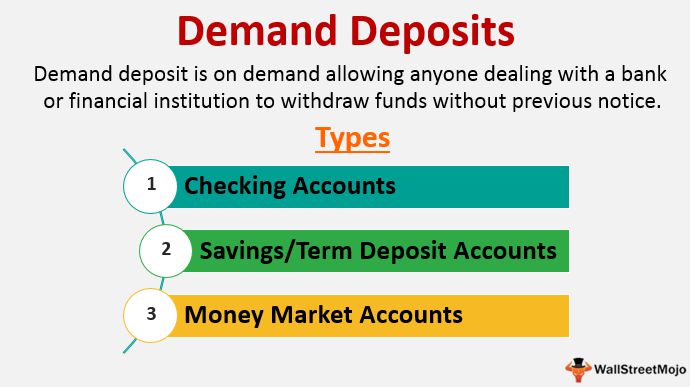 Among all these types, a Checking account is commonly used. Demand Deposit Account works with a checking account.
In a Demand Deposit Account you can easily access your most recent deposited money by using various methods.
In Demand Deposit Account payment is available instantly after being deposited.
POS Debit & 'DDA Debit'
Suppose you've come to any mall for shopping but forgot to take cash don't worry if you have your dda debit card, you can purchase POS stands for "Point of Sale" is a machine used to charge from the debit card it just needs a card and a card's pin to perform a transaction.
You probably have seen this machine in stores and malls to make a purchase. A "DBT Purchase" means you swipe the card into the machine, and you'll be debited from your dda.
How do I track the POS of a transaction done from my debit card but not authorized by me?
If you have not Authorized a payment, then you can request the Bank to look into it.
When someone swipes a card at POS, you get a message, with the amount deducted and the POS Device name. Ex: Amount 5000 deducted at Reliance ITPL and the balance amount is 4000 something like that.
You can share this as proof, saying that, the transaction has been done without Authorization and location says so and so, But I am far far away from it ! But it's really hard to track and you cannot claim if the transaction is done with a PIN entered. Coz, If a PIN is entered correctly, then it's by some means, you have Authorized !! .
What does 'Debit DDA-Check Charge' Means in Bank Statement?
DDA implies a direct deposit account. Which is a bank started expense. Each Bank has their particular coding. Ask somebody at your Bank since this could be done in a couple of different ways.
If all else fails, look on your bank statement to decide things were coming in quickly earlier and before this charge more often than not. That will show some clarity.
Debit DDA Check Charge Meaning Chase
DDA generally signifies "Direct Debit Authorization." It is also essentially a kind of amount that charges (deducts from) your account balance when you make a buy.
Nearly something contrary to a charge card, which adds to your remarkable equilibrium when you make a buy.
This is a "direct debit the opposite of a "direct deposit". This is processed through the automated clearing house system, using the bank routing number and your account number.
It could legitimately be used for some payment you have authorized. But it can also be used fraudulently.
I am not sure what the "check charge" means.
I am guessing, perhaps it could be an "e-check", or perhaps just some kind of recurring charge you have authorized.
If you don't recognize the amount (and especially if it's for a substantial amount), contact your bank immediately so they can begin the process to reverse the charge, assuming you did not legitimately authorize it.
Difference Between DDA from Other Bank Accounts
Demand Deposit Account is different from other bank accounts because they facilitate instant availability of your deposited funds anytime.
If you open a money marketing deposit account, your bank won't allow you to withdraw your funds.
There are essential tips if you need them to go for a demand deposit account: 
Demand Deposit Account provides you lo interest rate than any other bank account.
If you are depositing the amount and doubted that I need it in the future, tell them to open a DDA account.
If you're willing to transaction at any time or from anywhere, then dda allows you checks, debit cards, and an online banking app as well to perform your transaction.
What is a DDA Withdrawal? Ways of DDA Withdrawal
A plus point in a Demand deposit account is you get many ways to withdraw your funds anytime without even leaving your home.
Ways to withdrawal are described below:
Online Banking: If you've set up online banking in your account, you can easily access your funds from home; you can transfer money and pay the bill by your dda. You can make a purchase online by providing a username, password(if you've set it up), and debit card details.
Online banking also allow you to transfer money to other bank accounts. It has enabled you to view your account balance.
Check Writing: Writing checks is a bit old fashion for money transfer, withdrawal of funds, paying for purchases, and paying bills is often used by many dda users.
ATM(Automatic Teller Machine): Atm enables you to make a transaction from any place, any time by just putting your debit card. What you need is pin code of your debit card, and boom, you'll get your funds.
If your dda is biometric and verified, you can perform a transition using your thumb impression; you don't need your debit card.
Put your thumb on a biometric scanner. It will scan and verify; after verifying, it will let you perform a withdrawal.
Mobile App: You can access your funds using smartphone. Using the mobile banking app, you can transfer payments, pay bills, schedule automatic payments, mobile top-ups and balance checking.
The mobile app is the most acceptable way to perform a transaction online or for funds transferring. You can add a beneficiary bank account to send your bank amount to other bank in the app.
After adding a beneficiary bank account, you can share the amount whenever you want.
What is a DDA transaction?
A DDA deposit, for example, is a transaction in which money is added to a demand deposit account—this may also be referred to as a DDA credit. Demand deposit debits are transactions in which money is taken out of the account. There are different types of demand deposit accounts banks can offer. Also read about ATM machine.
Frequently Asked Questions about DDA Debit
How Demand Deposit Account Differs from Other Bank Account Types?
A Demand Deposit Account allows you to make frequent deposits and withdrawals, but other accounts don't provide this facility.
What does DDA mean on a bank statement?
DDA Demand Deposit Account these types of accounts are offered by many banks. DDAs are used for the frequent transaction.
I just found a DDA Debit check charge?
Well, this is usually found in USAA banks, There would be many reasons behind this. It can be a bank initiated fee. You should contact your bank immediately that you got "DDA Debit Check Charge" from your DDA account.
What does the DDA deposit stand for in my online banking?
It stands for "Demand Deposit Account" I think DDA is the best option for online banking because it gives you proper access to your account through online banking, banking app, debit cards, and check writing. You can perform a transaction through it.
DDA Debit Memo Citizens Bank or What is the meaning of debit memo?
A debit memo is a form or document and also known as a debit memo invoice. It tells buyer that seller is deducting his product price from your DDA. It comes up with a negative change in your account.
How Demand Deposits Work?
DDA provides the money to account holders to make a purchase instantly. You can access your funds at any time if you use this type of account.
Conclusion – DDA Debit
If you're looking to open an account and deposit and withdrawal your funds frequently then DDA is the best option for you. It gives you instant access to your account to perform transactions. You can have online banking, mobile banking app.
They both are powerful features of this type of account in 2021. From online banking and mobile banking app, you can view your balance and perform transactions, pay bills online, transfer money, give a donation, shopping, and purchase without even leaving your comfort zone. You can perform these things from your home.
Hope you got the answer of
What is a DDA Debit?
I hope you find this article informative tell me in the comment section. You may also like: Awaiting Delivery Scan in USPS status, Top 8 Alternatives of Texsheet to get your homework solutions and Online Tutoring Jobs for Teens to earn handsome amount.