Today's students are in a unique position to learn about digital marketing skills while still in college.
This is because they're taught to use the web to do research, learn from online courses, and network with their peers through social media.
Students are also encouraged to expand their skills beyond what's included in formal curriculums, regardless of which course they picked as their major.
Let's take a closer look at several digital marketing skills you definitely won't pick up in college but should keep an eye on in your spare time through some Digital Marketing certification course. 
Copywriting Skills
As a student, you're no doubt used to writing essays, research papers, and other types of college assignments.
This is why copywriting is a natural next step if you're interested in digital marketing skills outside of academia.
Copywriting is the art of writing copy, or text intended for advertisement.
Online copywriting takes many forms, such as blog posts, social media posts, SEO writing, and even Google advertisement writing.
You can check out life essay examples to write better essays as a college student and work on your copywriting skills in parallel.
This is a great digital marketing skill to pick up as you'll easily find freelance writing gigs online and earn a living as a student.
Social Media Management
Social media platforms continue to dominate the online marketing discourse and are a very popular advertisement channel for brands worldwide.
As a student, you're likely used to using social media to contact friends, arrange meetups, and keep in touch with your favorite businesses and influencers.
You can learn about social media management and start working on managing pages for various brands as a freelancer while being in college.
All you need to do is pick up some online courses on the topic of Facebook advertisement or Instagram marketing to get started.
You'll learn about using hashtags, keywords, and calls to action to capture people's attention and help brands drive sales in doing so.
This is a digital marketing skill that would also benefit from the fact that you're a student who understands how today's youth thinks.
It will give you an edge in creating great content for your clients and help you earn a living while not interfering with your daily college obligations.
Email Marketing Management
You might be surprised as to how popular email marketing is even to this day.
Just think of all the promotional and sales emails you're still receiving – you could be the one writing them!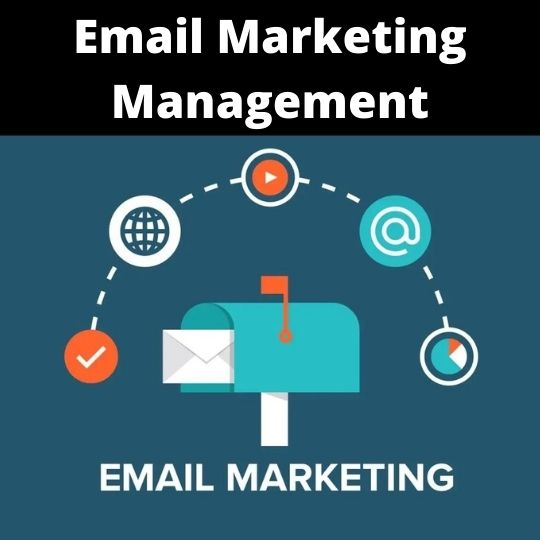 Email marketing is a combination of copywriting and knowing how to target certain demographics through an email marketing client like MailChimp.
Knowing how long, how detailed, and how structured an email should be for different demographics takes some practice.
However, you can find best paper writing service to help you write better texts or short-form essays for different marketing purposes.
Email marketing will also require you to know how to read data and make objective decisions on how to proceed with your client's campaign.
It's an exciting digital marketing skill to pick up and you can use it in various industries later on when you look for full-time employment.
Remote Project Management
More and more industries are shifting to remote work conditions in the past few years.
This means that there is a vacuum out there for specialized remote project managers with the right set of leadership and management skills.
Being a remote project manager means that you'll manage teams of like-minded people who are in charge of working on a specific project, remotely.
This can be anything from developing a new product, running an ad campaign, or managing an online storefront remotely.
Remote project management is unique because it requires you to consider the remote factor.
You'll often work with overseas colleagues from different time zones and you'll need to find common ground with everyone in terms of workflow.
This is a skill you can work on by joining group projects and clubs in college.
If you want to become a good manager, you'll need to learn the skills your team will use as well, such as the aforementioned copywriting, social media, and email marketing management.
Project management is at the heart of digital marketing, and every successful project has a skilled manager behind it.
Learning About Digital Marketing as a Student
There's never been a better time to start learning about marketing and digital trends which can help you find a job more easily after graduation.
You can specialize in a plethora of easily accessible digital marketing niches and keep working on your college degree at the same time.
Consider devoting some free time to these skills and see if you identify with what they require of you professionally.
Before long, you might land on a digital marketing skill that resonates with you and you'll start developing your freelance career without even realizing it.
Bio: Carl Hill is a content writing specialist, digital marketer, and editor with valuable insight and experience in online advertising and content management.
Carl is passionate about marketing and loves to write essays, blog posts, case studies, and similar writing for digital and academic publication purposes.
In his spare time, Carl enjoys long bike rides and reading fantasy literature.
Have a look at 2022 Best Bachelor's Marketing Programs, What are RNG's and How are they Used in Gaming? & How to Use Apple Pay?