Suppose you are getting paid to chat with lonely men or women. For sure, it will be a win-win situation for you. After all, it's a great work-from-home opportunity for the unemployed. Moreover, the person on the other side gets their problem solved.
It's not all about talking with people looking for a friendly ear. It's a customer service role in many cases. You'll work for different companies like Amazon to resolve customer issues. So, the only thing you need to have is strong communication skills.
Honestly speaking, it's a very simple way to earn some extra money. In addition, you have the flexibility of being able to do it from home.
How to Get Paid to Talk to Lonely People
We live in a society where people are constantly connected to their smartphones. Though they have a mutual connection, some people feel more lonely. They search far and wide to find good company and friends. That's where the virtual friend comes in.
If you want to earn money to be an online friend, you need to sign up to one of the chatting sites. Once you're done with this process, you can start talking.
Though it's a strange way to earn money, it's not weird as it seems. In many cases, it is entirely platonic. You may get into the flirtier side of things. But you don't have to. Generally, it's an innocent friendship or a fun connection. Just two people, having an online conversation.
The best part of getting paid to talk to lonely people is that you don't need to be a social butterfly. You just need to know how to talk about exciting topics and hold a conversation with your virtual friend. You can talk about anything. You can ask for someone's workday or discuss the latest episode of Game of Thrones. You can engage them in some online gaming. It's an easy way to boost your income.
Where can you talk to Lonely People?
There are many chat apps where you can talk to lonely people. These apps are specifically designed for matching lonely people with virtual friends. Some of them are
Rent a Friend
Fiverr
Premium.chat
FriendPC
FlirtBucks
MyGirlFund
Phrendly
Lip Service
Chat Recruit
ColleegePirates
Joinpapa
How to Get Paid to Talk to Lonely Women
Some women need companionship. Some others are looking to flirt. So you don't have to be a man to talk to women. A woman can also talk to lonely women to get paid. Many women also use these sites to speak with other like-minded women.
You can easily find women in need of a virtual friend on these two sites:
Friend PC
Rent a Cyber Friend
How to Talk to People for Money Safely
Your mom has taught you that it can be dangerous talking to strangers.
Most lonely people are perfectly harmless. But it would be best if you always took precautions.
Each online platform has varying levels of security. So carefully choose the one to use. If a site lets you remain completely anonymous, it is the safest site for you. But you should not avoid other platforms altogether. Just use your best judgment.
Don't give away your personal or private information. It is obvious for the things like your home address and social security number. But you need to be careful with other information as well. For instance, you're talking about what you did last Saturday. You might tell them you walked to Stadium to catch a baseball game. It would give a hint that you live nearby.
Or suppose you're talking about family. Avoid sharing relatives' real names. These suggestions are not to scare you. They just make you more aware of the information that you share with your online friends. Don't talk about yourself constantly. Focus on your client. Your clients are more interested in talking about themselves anyway.
Can I Get Paid to Listen to People's Problems?
Yes, it's possible. You can earn lots of money by listening to people's problems. There are plenty of websites online. These include Fiverr and Rent a Friend, where you can:
Get paid to give advice
Help people through their issues
Give them a chance to vent.
How Can I Get Paid to Talk to Lonely Guys?
Nowadays, you have lots of opportunities to get extra income. Many online chat platforms pay you to talk with lonely guys. These include:
Rent a Friend
Fiverr
Premium.chat
FriendPC
FlirtBucks
MyGirlFund
Phrendly
Lip Service
Chat Recruit
ColleegePirates
Joinpapa
Some sites focus on purely platonic friendships. Some others are strictly flirting. These apps are free-for-all. You can use whatever you are comfortable with to earn money.
What Kind of Platforms Are Out There?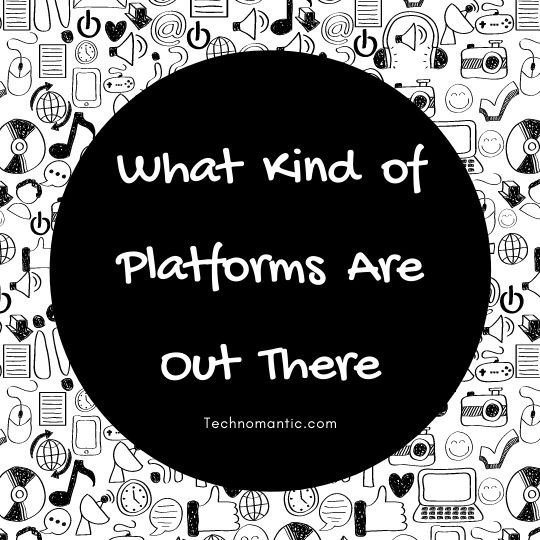 Many platforms can help you get paid to talk to lonely people. You can connect with an effective customer looking for:
Texting
Audio chatting
Video chatting
Face-to-face conversation
Some cater more toward sexual interaction. But plenty of others focuses on platonic conversations only. However, there is more demand for the former. So fewer platforms cater to the latter.
Rent a Friend
Rent a Friend is designed for people looking for someone to meet with them in person. The site allows you to sign up as a friend for rent. After this, users can purchase your time. They can book you for a conversation. Or they can ask for your company during a social activity.
If a site allows in-person meet-ups, there's a risk that your virtual friend might not be trustworthy. Rent A Friend app requires users to pay the extra cost before booking you. But you're free to chat with people before meeting them or deny requests altogether.
Hour rate generally starts at $10. But you can negotiate in either direction. Friends get to set their rates individually. The site makes money by charging users a monthly subscription fee.
Rent a Friend chat app has some positive testimonials on its website. They generally have a positive reputation online. There are no official ratings. But you can see positive reviews on the internet from prior users.
Papa
Working for JoinPapa is another way to get paid to talk to lonely people. JoinPapa offers both virtual and in-person chat services. The users consist exclusively of the elderly and the feeble. Working with Papa should be familiar if you've ever visited an old folks' home.
We all know that there is some privacy and safety risk while conversing or meeting strangers. But Papa is doing a great job. It connects you with genuine people who need someone to talk to.
The base hourly rate of Papa's website is $15 per hour. They also offer bonuses on a daily and weekly basis.
Talking about the ratings, Papa has an average of three out of five stars on Indeed. They have an average score of 4.4 on Glassdoor.
FriendPC
There are several different ways to earn. You can boost your earnings by talking to lonely men and women. In the same way, FriendPC allows you to make money online. It enables you to chat with like-minded individuals. The most common is virtual chatting. But it also offers:
In-person meetings
Virtual gaming sessions
Tour services
Mentorship or life coaching or explicit conversations
FriendPC site gives you complete control. You can set your hours and rates as you desire. You can set the times for online calls and keep your own schedule.
It is designed to help you run a profitable friendship business. It also simplifies the process of accepting payments while managing your clients.
They also have a referral program. It pays you extra money if you convince others to join. The very best thing is that your payments have a quick turnaround time. You can collect your payment the same day as your virtual chat.
FlirtBucks
Flirtbucks is a type of chat operator job. You work as a chat operator to get paid to talk to lonely men. You work from your computer and have online conversations with your customers.
In the Flirtbucks app, you need to use a webcam. But according to the site's rules, you can only see each other's faces.
The method of using the Flirtbucks app is pretty straightforward. You log in to the website. Then you talk with lonely men about their daily routine, problems, and challenges. Some of them might be bottled up with stress from office work. So, they need a feminine force to release tension. Others might want advice. Or they want someone friendly to chat about interests and hobbies.
Flirtbucks's average rate is from $0.40 to $0.50 per minute. The specific rate depends on:
How long you've been with the company
Your experience as a chat operator
In general, you could earn up to $30 per hour chatting to lonely people. But, you have to be comfortable with the webcam. If you'd rather not show your face, this site isn't for you.
Phrendly
Phrendly is another chat site and mobile app. It matches people who need a friend with someone they can talk to.
You can easily find lonely people who want to talk on Phrendly. You can text, call, or video calls them in your spare time to earn money.
Phrendly's site has endless chatting options. It offers small innocent chats to more explicit chats. It is a great way to get paid to talk online if you have good conversational skills.
One potential downside of Phrendly is that the payment method is unconventional. People have to send you a virtual "drink" to chat with you. It is worth about $0.35. You can withdraw your money when it reaches $10.
For video or phone calls, you can decide how long you talk to your client based on the price of the drink. For instance, someone buys you a $10 drink. You chat for 5 minutes. Then your "Minutes to Drink" rate is $2/minute. If you have lower rates, you'll get more drinks. If someone likes you and wants to keep chatting, they need to buy you another drink. It's a virtual version of going to the Bar.
You can earn extra money by accepting drinks and taking phone calls.
Lip Service
Lip Service is another virtual chat job. You can get paid to chat online on the Lip Service app. You can work in different characters like:
Customer center services
Online Chat operator
Phone actress (or actor)
Suppose you are working for customer service. You need a headset and a computer. You will help small and medium-sized businesses by answering phone calls from their clients. The two remaining roles are similar to Flirtbucks. It pays you to talk with lonely men.
Lip Service actually needs reliable operators who can work 25 hours per week or more. So we can say that Lip Service is less flexible than other online chatting platforms. They don't state their rates. But you can earn up to $18 per hour. It means you could potentially earn $3k per month if you take it as a full-time job.
MyGirlFund
MyGirlFund follows a traditional platform model. It connects men interested in paying to talk to an attractive woman. MyGirlFund supports text chat, video chat, and even live cam shows.
MyGirlFund only supports remote services. So there's no risk to anyone's safety. Your personal information is also protected from the public. You'll not talk to clients on your personal phone. But as the site records your data, you need to be cautious.
Girls set the rates for their services at whatever they desire. But the site takes service charges from their earnings.
MyGirlFund receives mixed reviews online. Some consider it a great source to make some extra money. Some others are suspicious of it in roughly equal measure.
Chat Recruit
Chat Recruit involves women who want to talk to men online for money. They can also work as a phone psychic, just for an exciting combination. There's the option to use a webcam. So if you're not comfortable with it, don't use it.
You can use Chat Recruit's chat and earn money app to talk to your clients. You can log in whenever you want to. You have no minimum time requirements. The only limit is that you must be at least 18 years old. You're able to get paid no matter where you live.
The talk rate of chat experts is about $2 for every chat minute.
How Does It Work?
The way the chatting app works is straightforward. You get paid when you talk to people via audio/video chat, text messaging, or emails. The method of discussion depends on the website you join. Some people start their own chat services. But it is typically easier to join a platform that connects clients to you directly.
You'll need a PC or laptop with an Internet connection for this business. If you want to work as a phone operator, you'll need a landline or a high-quality mobile phone.
Some people ask about privacy issues. Don't worry about these things. Clients won't see your personal details. The website you signup with will provide you with a number for phone chats.
How you get paid to speak to lonely people depends on the company's policy. Some websites pay you via check. Some direct deposit into your bank account.
What Steps Do I Need To Take to Talk to Lonely People?
In general, the main steps you need to follow to talk to lonely people are:
Find a website or company. The company connects you with clients.
Provide your personal information that the site administrators need
Wait for approval
Once you get permission from the company, start calling, video chatting
Earn money
If you use a website to offer your chat services, you must create an online profile.
How To Spot Scams When Getting Paid To Text Chat And Flirt
Here are some signs which indicate a scam when getting paid to text chat and flirt:
They ask you to pay for work
They don't respect the work agreements
They want you to work for free as a trial
FAQ – Get Paid to Talk to Lonely Men
How Much Can You Expect to Earn?

Your earnings depend on the services you offer. Some chat agencies give you a flat rate for every session. Some companies pay an hourly wage. Others pay per message sent.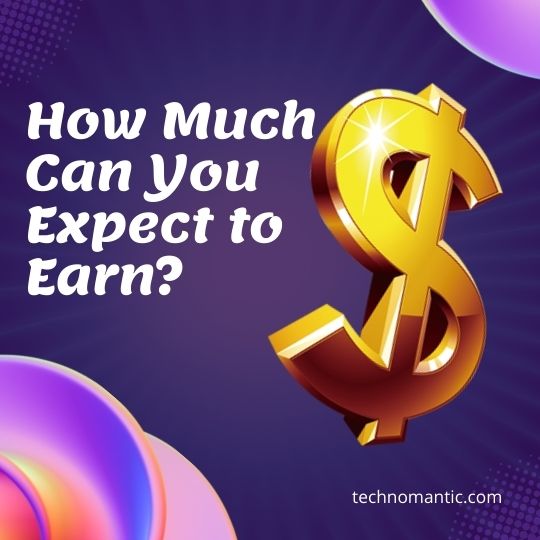 How To Avoid Scams In The Flirting & Texting Industry

You'll find lots of scams in the flirting and texting industry. It's difficult to avoid them. But you can do a few things to reduce your risk of falling victim to a scam. 

Use reputable websites as a beginner or choose legitimate companies with more positive reviews than negative ones. 

Some websites do charge a setup fee. You'll only need to pay these charges if you are approved to work on their platform. Do not send a service fee until your account has been approved.
Can I get paid to talk to Strangers?

Yes, you can get paid to talk to strangers. It's a safe way to make money online. 
You can get paid to chat for the following kinds of services: 
Customer service 
Research 
Virtual friendship or flirting with men
Can you make money on FlirtBucks?

Yes, you can make money from FlirtBucks.

For text chat, you can earn $12 per day if you talk for a total of 120 min. You can make $18 after being active for six months on the platform.

For video chat, you can earn $48 per day if you talk for a total of 120 min. After being active for six months on the FlirtBucks, you can make $60.
How do you find Guys that will send you Money?

You can use the following websites to find guys that will send you money:
1. Lip Service
2. What's Your Price
3. Chat Operator Jobs
4. Rent a Friend
5. Rent a Date
6. Chat Recruit
7. Dream Lover
8. MyGirlFund
9. Text121Chat
10. FindMySugarBaby
11. FlirtBucks
Where would lonely people go to meet other lonely people

Some lonely people join the club or go to Bar to find someone to talk to. Some people prefer going to any social gathering, activity, or event like a concert, the library, or the store.
I'm 14. How do I get a guy to like me

You can try these things to find a guy like you:
1. Be confident
2. Look your best
3. Make your presence known
4. Have a good sense of humor
5. Make it clear that you're available
Is 'Chatiw' a Legit online Chat Room

According to some Quora users, Chatiw is a legit online chat room. It's pretty popular in the US.
Why do I randomly and suddenly get very sad and lonely at times

Sometimes, due to depression, you feel sad or lonely. Some other reasons would be:
1. A rapid shift in moods
2. Seasonal sadness
3. Sadness before your menstrual cycle
4. Sadness during pregnancy or after childbirth
Final Words – Get Paid to Talk to Lonely Men
To put the discussion in a nutshell, I would say different online platforms to get paid to offer you a great work-from-home opportunity. In addition to the fact that you can work remotely, the wage is pretty reasonable with flexible working hours. So, it's not wrong to say that it's a great marketplace for freelancers.
You need to have a specific skill set to get paid to talk to lonely people.
If you're the kind of person who can present an empathetic ear and provide someone with the social interaction they may have been missing, then you could be combining that extra cash you're earning with the chance to help someone.
The best thing is that you already have all the needed equipment to talk to people for money. The kit includes typically:
A computer
A strong Internet connection
Headphones (Some jobs require it. Also, it's more comfortable.)
Most people prefer noise-canceling headphones for chat sessions. They work by Bluetooth. The following article will tell you about the chat platforms you can use to earn money. Moreover, we'll talk about avoiding scams in the flirting & texting industry.
How to catch confront a cheater online and how old is kakashi.