What is Tumblr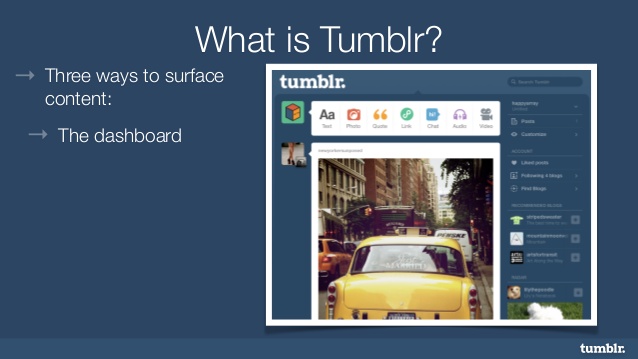 Tumblr is a microblogging and social media networking tool which provides the facility of short blogs. You can share your thoughts and can connect with millions of people through this network. You can earn money through this network and many more.
The Tumbler was founded in 2007 by an American web developer and entrepreneur David Karp and currently owned by Automatic. On Tumbler, people usually share their selfie images to get more followers.
How to Get More Followers on Tumblr, If You are a Newcomer?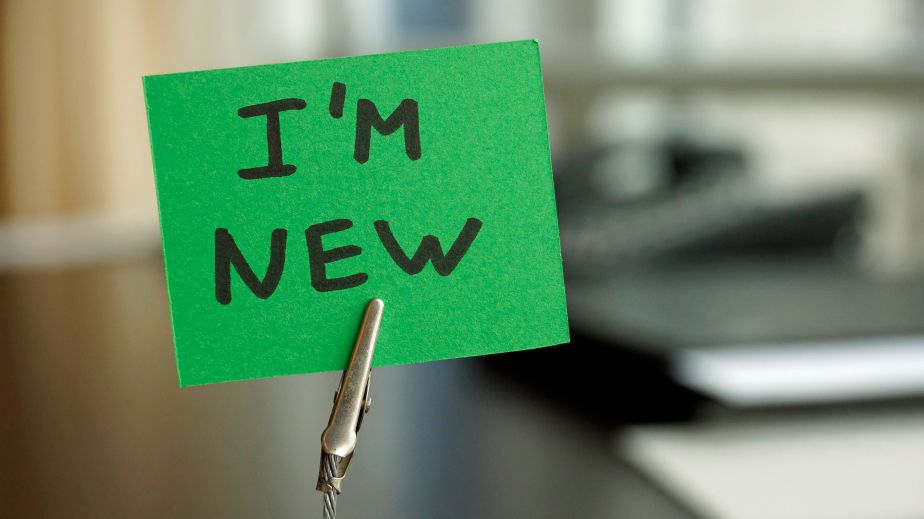 It is a viral and interesting question about how I can get more followers on Tumbler? The short and crispy answer to this question is you can get more followers on Tumblr if you know about your niche and provide the quality content. I will tell you about some most straightforward techniques to increase the followers legally. You can do it even if you are also new.
Find Your Niche
The first thing you have to understand about Tumblr is its niche. You must have to know about your interest. You first have to analyze your skill, attention, and needs. You have to choose such a topic which is not too simple or not too much complex.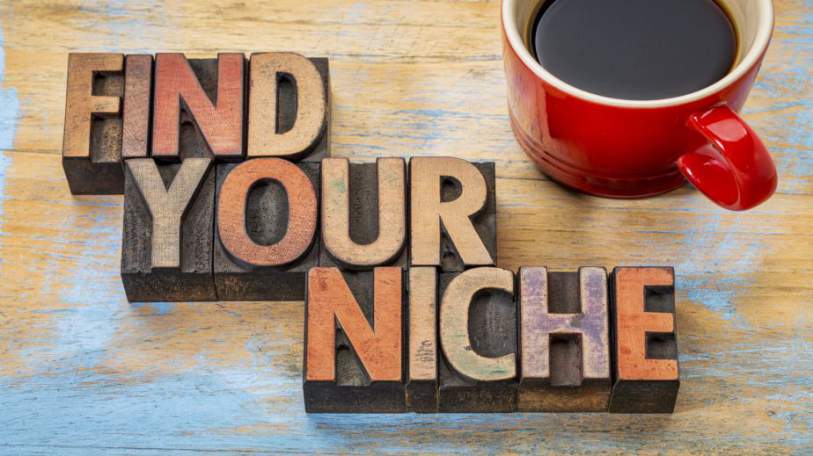 For example, If you want to write on Digital marketing, you might have some knowledge about it. Another thing is your passion. To determine yourself and write quality content for the readers.
Tumblr provides you active followers who read your blog and do comments on it i.e. Facebook, Instagram & Twitter etc. The other factor is the need for the topic and the quality of content.
The main focus of Tumblr is to give their followers the quality of content according to their niche. So, Keep it in mind your honesty with your audience is everything.
Gain Knowledge of Your Niche
Whenever you choose a topic, another thing is to gain knowledge and make your blog more interesting and relevant for your followers. This factor is depending upon the searching. How good or useful you research the issue.
Acquiring the information is not sufficient, but gaining the ultimate and authentic experience should be your primary goal. Tumblr provides you with the facility that you can share knowledge with your friends, but the quality and authenticity matter a lot.
You can gain information related to your niche from Google or any other search engine and also from Tumblr.
Make Eye-Catching Design of Your Tumblr
Appearance matters a lot. This factor also applies to Tumblr, so you should keep it in mind. Tumblr provides you with the facility of customization.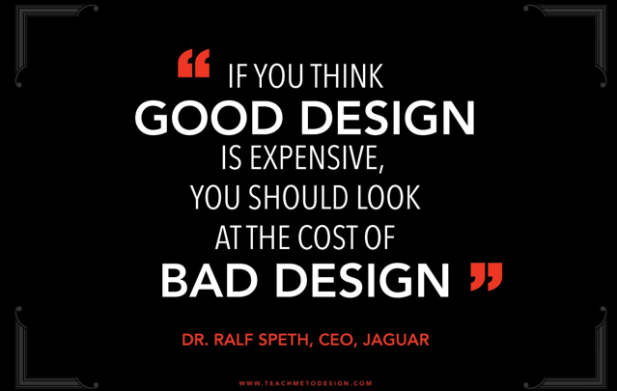 By going on the configure button, you have options to optimize your blog post. Beware about the color combination and the taste of your audience. You can change the background of your blog post and add the HTML and JavaScript code in the Tumblr post. You can add incredible effects, but this can be done by coding.
Try to make your blog one time beautifully developed by a professional developers if you don't know coding. Your site's design is one of the major factor that seduce people to follow your blog.
SEO for Your Tumblr Blog
The main objective of many post writing is to make the blog SEO optimized or loved by the Tumblr and Google as well to derive organic traffic. If the blog post is not SEO optimized, then it is useless to make the your blog SEO optimized, you should have to make some extra effort.
Because Tumblr provides you with limited services for SEO optimization. The few vital SEO optimization techniques provide by Tumblr are
Title tag Optimization: Title tag is one of the most important part of the post when you create the post, Tumblr will assign you a title of your job, which has few words of your Title and some random numbers, you can also optimize it by using tumblr. Your title should contains 60-70 characters with targeted keyword in it.
Write Meta Description: Write effective meta description that contains your targeted keyword. Description's length should be 150-200 characters because this is the ideal length.
Speed Effects: Make your blog to be loaded fastest it will be the cause of lesser bounce rate which is the excellent signal for SEO. You can increase the speed by reducing CSS and JavaScript on your blog. You can also increase by compressing your images and by LazyLoad.
URLs Optimization: The most important SEO factor is URL optimization. By default, when you create a blog post on tumblr, it assigns you URL according to your title, which consists of a long string of numbers and characters, but don't worry, You can optimize it by clicking on gare shaped icon on the right corner of a blog post creator page. And make the URL optimized.
Follow People of Your Niche
Follow people of your niche means that follow those people who are experts in your field or domain. It helps you to know about your area. Read the blogs related to your niche and always give them a good response. Also, ask about your field from experienced people.
Follow Famous Accounts of Your Niche
Follow the Famous accounts of your niche. The famous high rated writers always share the right and authentic knowledge. So follow them and don't follow the fake or less rated bloggers because it will disturb your profile. So always keep connected with famous accounts.
Analyze Your Audience
The audience is everything because they read your post. To increase your followers, you must have a clear view of your audience. You should determine their interests and needs.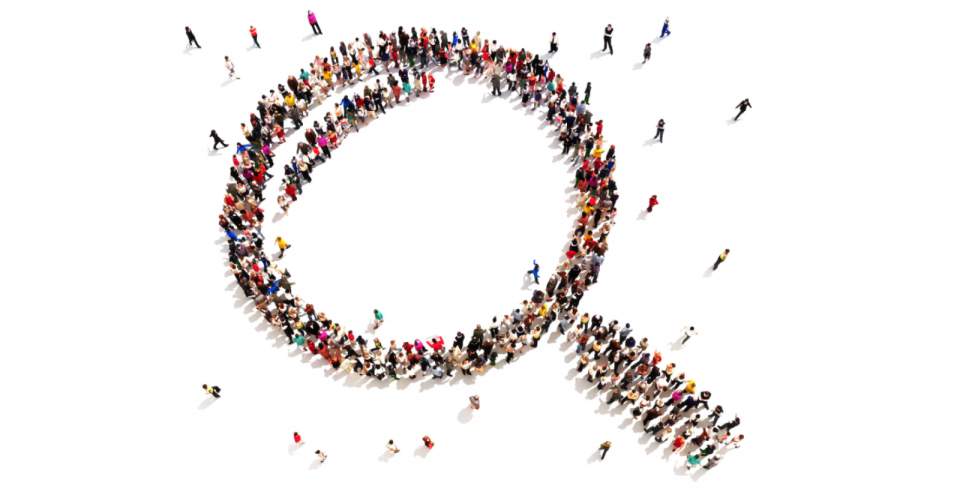 If you are writing a blog for a technical audience, then the tone and the theme of your post will be technical, but if you are writing for the non-technical audience, then the style of your writing will be different. So keep in mind your audience interest because they are everything for you.
Read their comments and reviews count down the likes and their responses and change your blogs with the reader's need. The fundamental objective of blog writing is to entertain the user and provides him with quality content.
Extra Tips to Grow your Tumblr Account
Now I will discuss some extra tips to grow your Tumbler account, and surely it will help you a lot.
Reblog Quality Posts Twice a Day
Re-blogging is one of the other best ways to improve your followers.
If you follow the blogs of other people on Tumblr, Tumbler will show the new blogs on your stream, and when you re-blog on these Blogs, you will catch the massive traffic. You should keep re-blogging on these blogs twice a day, which will increase your traffic and followers.
Hashtags are the second important tip that will improve traffic. Whenever you post something, you can add as you like the number of Hashtags. Hashtag provides related information about your blog to tumblr.
For Example, You are writing a blog related to cats. You can add kittens, cute cats, white cats, black cats, cat's food, etc. as Hashtag. By using Hashtags, people will learn more about the specific thing and follow you.
Always share your blog post on social media platforms like Facebook, Twitter, Instagram, or WhatsApp. It will help to grow your follower.
If you have a massive number of friends on Facebook, you can promote your blog by posting the link on your Facebook account. So keep improving the blog to get more followers on tumblr.
Always be active for Tumblr Promotion
The promotion will explore yourself in front of your followers. For this purpose, you should be active on social media accounts and keep promoting your blog on all social media accounts and don't be slow in this process.
Catch the Best time for Tumbler Post
The best time for the posting of a blog post is between 7 pm to 10 pm EST. This time is best for posting your blog post from Monday to Thursday, not including Sunday.
You can post anytime on Sunday. The purpose of the best catching time is to get more active followers. So they frequently read or like your blog.
React Humbly to all Negativity on Your Tumblr Post
Always react humbly to all negatively commented people because many people have different opinions about different things. If you respond poorly with those followers, then it will have harmful effects on your other followers. So keep humble and use the right words in the reply of a negative comment.
Some Basics Things You Should Know About Tumblr
Tumblr is just like Twitter, where people only post short articles having images. The main objective of Tumblr's post is to attract followers and gain traffic. It is a social media network on which you share your thoughts with millions of people.
In 2014 there were 163.9 million blogs and 72 billion posts on Tumblr. It's just like Twitter. You publish a post on Tumblr, and people will react to it.
What is Tumbler Girl?
Tumbler girl is the terminology used for the girls who use Tumbler. They usually have an interest in fashion and design. Tumbler girl means a girl using Tumbler. The majority of users of Tumbler are females.
How Do You Make Your Tumblr go Viral?
Whenever users post on Tumbler, it is visible to all followers. And followers can save your job and also can posit form their account so by liking someone post and give it useful comment.
What is the Daily Post Limit on Tumblr?
You can only post 250 posts and re-blogs in one day on Tumblr.
What is the Best Time to Post on Tumblr?
The best time for Tumblr's post is from 7 pm to 10 pm from Monday to Thursday. On Sunday, you can post at any time.
Final Words
It's all about time. How much quality time you are spending on tumblr does matter. Tumblr is the best social media network to share your blogs and posts with other people. It's just like Twitter. You can also watch blogs and activities of your followers. You enjoy it by sharing posts initially to increase your followers. You can follow all the above steps to increase your blog traffic organically from Tumblr and Google also. That was all from me. If I missed something, then don't forget to ask it in the comment section.