Internal links are hyperlinks that provide you a path from one page to another webpage on the same website.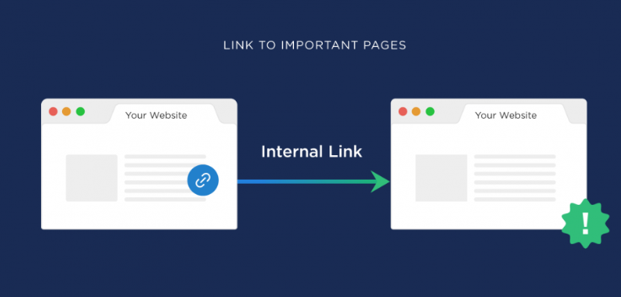 How to Declare an Internal link?
We can declare an Internal link in HTML by using the To connect different web-pages, using internal links.
Tag a is use for link and content between the <a> … </a> is anchor text.
Internal Links in SEO
We use internal links for the following purposes
To move from one page to another page or website.
To define the hierarchical structure of a website.
To increase the page ranking among websites.
To create a good connection between webpages.
Why Internal links are Important
Internal links are relevant because they define the structure of your website and play an essential role in the SEO (Search engine optimization). According to statistics, more than 35% of websites facing problems due to improper use of Internal links.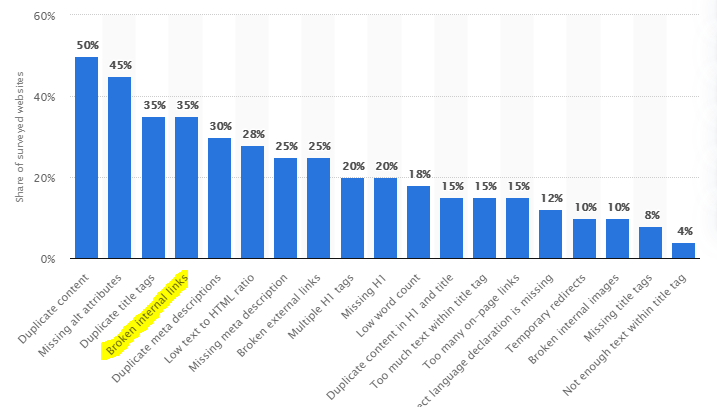 Internal links are essential because it defines the architecture of the website and you decide based on these links that on which page you send traffic.
Google understands the architecture of your website on the nature of the Internal links. The anchor text helps the user and Google that which page is linked by which title.
Let's suppose you create a web-page and forget to connect it to your website; then Google is not able to find it because there is no traffic of any user. Whenever a user visits a page, Google ranks it more and more pages you connect through Internal links more and more traffic you get.
Advanced internal links also increase the Page-rank of any website more and more internal inks more and more the website get Page-rank.
Google Says

In the below picture, there is a simple example of how Google Rank web-pages.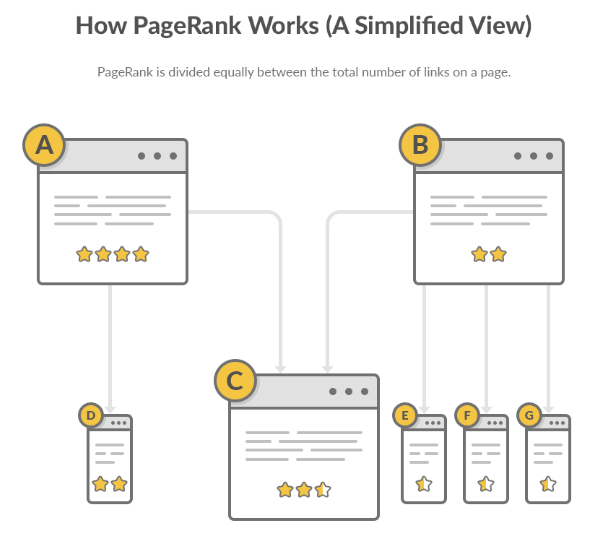 So it would be the best if you had a piece of proper knowledge about Internal links for better SEO.
Ways to Improve the SEO by Using Internal Links
In this section, I explain to you the ways how we can improve the SEO practices by using the strategic Internal Links:
There are following some ways which help you with better SEO practices by using Internal link strategy 2020, and I promise you that if you follow these, you see better results.
1. Create Lots of Pages and Lots of Internal Links
It would help if you had to create more and more web pages so that you can connect them by using Internal links. Many web developers avoid creating more pages, but in the light of better SEO practices, it is quite essential to have lots of pages on your website.
There is no hard and fast role for how many numbers of internal links you should use on your website. The main objective is to facilitate the user. Use as many internal links on your web page, but one thing that is important is that you should avoid form unnecessary links.
2. Proper Use of Anchor Text
Anchor text is another critical factor for Strategic Internal linking. Always use natural anchor sentences to avoid form too much lengthy anchors and be natural. Avoid using complicated sentences in anchor text as it disturbs and confuses the reader. No trick, no hard and fast role. Just write simple, natural, and useful anchor texts.
3. Always Use Deep Links
for better SEO practices, keep in mind that the more the links are in-depth, the better the ranking. It is a common mistake that many websites put many links that point to Home Page or Contac US page; it is not a good practice. Deep linking aims to boost up your entire website, not only the Main or Contact us page, as these already have traffic. There should be a balance in all the pages of websites from Linking.
4. Always Use Relevant Links
Relevant linking means join only those webpages through links which have some relation like you are connecting webpages of website having titles Countries, Capitals, accessible places. So you first connect Countries and capitals webpages and then connect popular places with Capitals webpage. So it completes the architecture of your website.
5. Reasonable Number of Internal Links
There is no hard and fast rule for the question of how many links are on a website? It depends upon the architecture and the need of your user. In my point of you 3 to 4 links, you should contact us in a simple post. No magic tells you that you should use how many numbers of internal links. Just understand the need of your user and the nature of your content.
Conclusion
Internal Links play the role of the backbone in the overall architecture of a website. They guide the user on how to navigate on the website. They play an essential role in Page Ranking and also a key feature for better SEO.
Be straightforward and be natural in Internal Links to provide ease to every user. Internal links are just like street lights, which help the new user how to fulfill their need. Using the above methodologies, you improve the Page Ranking, overall SEO of your website and attract more and more traffic.