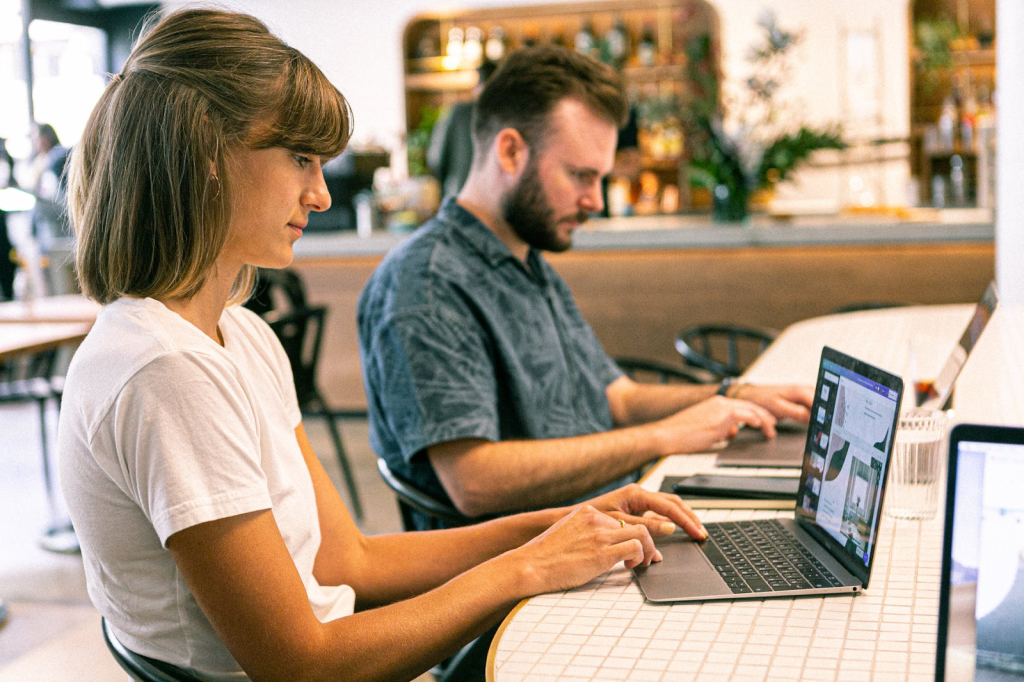 Creating an amazing marketing video isn't easy—but it doesn't have to be hard, either! There are plenty of tools such as a video maker. They are available and will make the entire process easier and more fun. This way you don't feel like you're drowning in all the details when it comes time to put your marketing plan into action.
In this article, we take a look at five of the top tools for creating marketing videos and tell you exactly how they can help you get started!
1) Promo.com Video Maker
Promo.com offers our favorite video maker because it's simple to use and very versatile. There are two versions of the tool, one free and a paid version, which we recommend starting with. The free version allows you to create up to five videos at once on your account; it also includes several helpful templates to get you started. We love how simple it is!
Be aware that there is a watermark on all of these videos. If you upgrade to a premium account, $15/month as of publication date, all watermarks will be removed. This allows you to upload custom graphics, lower quality settings and change formats without limits—it's an essential upgrade if you want professional-looking marketing videos.
2) Wideo
The Wideo video maker tool can be used to create a quality explainer video in just minutes, that can be embedded on your website or distributed via social media. It's free, easy to use and provides you with all of the video elements you need to make a professional explainer video. All you have to do is add an idea, pick a template, and get started.
While it does provide stock images (you have unlimited access to these), we recommend using custom images from iStockphoto or other royalty-free sites if possible. It gives your videos an extra level of professionalism which clients will love! For more information on how Wideo works, check out our detailed Wideo review here.
3) Camtasia Video Maker
The Camtasia video maker platform is a simple way to create screen recording videos with slide transitions and other effects. With basic editing tools and a sleek interface, it's easy to share your screencasts on social media—or host them on your website.
Camtasia will cost you $99/year or $299 lifetime. Users say that it's good value for money if you have a home business or run an independent business and need to explain things visually. In addition, there are plenty of free tutorials available online so you can see how easy (and fun) creating videos can be!
4) Powtoon Video Maker
When it comes to Powtoon, there's no shortage of ways that you can personalize your videos to look unique and appeal to your audience. You can customize backgrounds with photos or drawings, easily add text and animate it using their library of stock images and editable text, and even record voiceovers or add music to your videos.
In addition, there are hundreds of pre-made animated characters available in Powtoon's character store if you want something other than a talking head! With Powtoon Video Maker, creating marketing videos to promote your business is simple.
Simply choose a template and edit it however you like or import one of your own photos and record yourself. Voilà —you have an awesome video to share with potential customers and clients! It is also fully customizable so you can tweak it according to your needs. If animation isn't really your thing but video content is, try out Wideo instead.
5) Animoto Video Maker
The Animoto video maker is a tool that I've had great success with creating marketing videos. You can add music, effects, images, text, and more to create a professional video in just minutes. If you don't want to create your own video from scratch, then look no further than Animoto!
A good place to start would be by creating a 60-second introduction that describes your business. If you're not happy with what you see there, take it up a notch and make a two-minute overview instead. At $30/month, Animoto is extremely affordable. It's an easy way to produce amazing video marketing content without hiring a professional videographer or editor!
Final Word
Cloud-based video creation and editing suite from CyberLink, it has everything you need to quickly put together professional-looking marketing videos. It's a little more expensive than consumer products like iMovie, but with those products, you can only create projects for your own use. You can't share them with clients or make money by selling ads against your work.
This may be an area where Promo could outshine Premiere Elements as well. Another area where Premiere Elements falls short compared to rival high-end video editors is in its non intuitive interface; that may not matter much if you don't plan on using advanced features like color grading, timeline trimming, smart plug-ins and other tools available in both of these competing products.
Also have a look on:
What is a Text Mail Subscriber?
Top Five Systematic Ways to Manage Your Debt