With more than 11,300 locations across 27 nations, Walmart is one of the largest retailers in the world. Walmart's low prices on in-demand and necessary goods are one of the main factors in its success.
You might be wondering who Walmart's customers are in the US. For instance, which age group visits Walmart the most? Here is all the information you require about Walmart's target market in the US as of 2022.
Walmart's Target Market
Walmart's low prices on a wide range of products are intended to appeal to customers of all ages and socioeconomic backgrounds. However, on average, Walmart customers are 46 years old. As of 2022, women shop there more frequently. Moreover, 60% of Walmart's client base is white or Caucasian.
What Racial Demographics Shop At Walmart The Most?
White or Caucasian customers make up the bulk of Walmart's customer base. These are the results when looking at shopper profiles at Walmart based on race. For instance, in the US, White people make up more than 60% of Walmart customers.
Hispanic customers are Walmart's second most common racial group, followed by Black shoppers.
When compared to other retail stores, Walmart's customer base's racial composition follows a similar pattern. White customers make up the largest portion of the client base.
What Is The Average Age Of Walmart Shoppers?
The average age of Walmart customers is 46. This result is based on an industry study comparing the average consumer age across different retail outlets. People between the ages of 25 and 34 make up most of Walmart's consumer base, accounting for more than 20% of all shoppers.
Walmart's customer base is made up of people of all ages. The reason is that it has such a diverse selection of products and some of the lowest prices around. That's why Walmart customers range in age from 18 to 65.
Walmart does not specifically target one age group like other retail stores. In essence, Walmart can deliver the goods that consumers of all ages need.
What Gender Shops At Walmart More Often?
There is a very even gender distribution when it comes to Walmart shopping. Walmart customers are disproportionately more likely to be women than men, though. For instance, women make up about 60% of Walmart's client base. At the same time, men make up around 40% of the customer base.
The consumer base at Walmart is comparable to that of other retailers like Target, Costco, and Kroger. Women make up a larger portion of the client base at Walmart and other retail establishments.
What Is The Average Household Income Of Walmart Shoppers?
Walmart's incredibly low costs are one factor that attracts so many people. The reason is that these prices are affordable for households of all income levels. Walmart consumers make an average yearly income of $76,000. But the majority of them report an annual income of above $100,000.
Customers with annual incomes between $25,000 and $50,000 are the second most common group to shop at Walmart. Suppose we look at the average income of Walmart clients compared to their competitors like Costco and Target.
With an annual salary of $100,000 or more, Walmart reports fewer customers. For instance, between 40 and 50 percent of buyers at Costco and Target make over $100,000, compared to only 30 percent of Walmart customers.
What Group Of People Is Walmart's Target Market?
Walmart's target market is highly diverse. But the fact is that some groups purchase there more frequently than others.
Walmart's target demographic is regular people who want to save money on necessary and unnecessary things.
In essence, shoppers at Walmart want to get amazing deals on goods since they work hard to earn their money.
Customers who struggle to make ends meet find Walmart quite alluring because of its frequently unrivaled discounts compared to other retail outlets.
What Customer Age Does Walmart Target Most Heavily?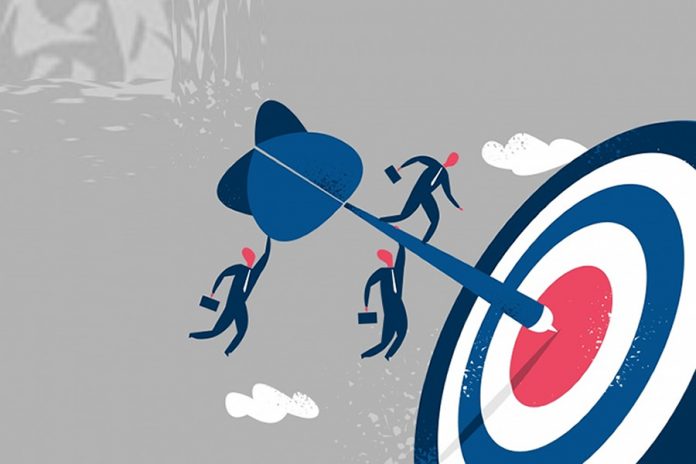 Walmart makes an effort to serve customers of all age groups. But the retail giant concentrates most of its marketing efforts on younger customers, also known as Millennials.
Because Millennials are younger customers who have not yet developed brand loyalty to specific retailers, Walmart appeals to them.
Walmart uses social media as part of its marketing strategy. It is an amazing way to appeal to younger consumers.
Additionally, the low costs of necessities like groceries, paper goods, and home decor are another reason why Millennials prefer shopping at Walmart over other retail locations.
How Frequently Do Walmart Customers Shop?
There is probably a Walmart nearby since it has more than 4,000 locations across the country. Unlike other retail stores like Target, Walmart's client base tends to visit the store more regularly.
The reason is clear. There are so many Walmart locations. For instance, on average, Walmart shoppers visit the store every 21.6 days. This purchasing cycle is under half as long as Target's average consumer purchase cycle, which is 47.7 days.
Additionally, Walmart customers frequently make larger purchases in a single visit than other retail outlets. Walmart customers make an average of 11 purchases and spend $51 per trip.
Target customers purchase an average of 7.6 items per shopping trip. However, the amount spent per trip at Walmart is roughly the same as at Target. This information demonstrates how much less expensive Walmart is than its rivals.
How Many People Shop At Walmart Every Day?
Walmart welcomes patrons from all walks of life every day as one of the top retailers in the world. Around 37 million individuals visit the huge retailer Walmart daily to do their shopping.
A 2019 research states that Walmart reports 271 million consumers on average each week.
Who has more customers Target or Walmart
Target's appeal is primarily centered among those aged 25 to 44. But Walmart customers are spread throughout a range of age groups. That's why Walmart's client base is larger than Target's.
How many targets does Walmart have
Walmart tries to accommodate customers of all ages. However, the large retail chain focuses most of its marketing initiatives on Millennials or younger consumers. Walmart attracts Millennials because they are younger consumers who have not yet formed brand allegiance to particular businesses.
What is the marketing strategy of Walmart
Walmart incorporates social media into its marketing plan. It is a fantastic strategy for attracting younger customers.
Millennials also like shopping at Walmart over other stores because of the low prices of essentials like groceries, paper products, and home decor. So, rather than overpricing goods, Walmart focuses on bulk purchases and customer-friendly pricing to increase sales.
Conclusion
Walmart tries to appeal to as many different types of customers as possible. Thus, Walmart clients range in age from 18 to 65, with an average age of 46. How Does Walmart Track Shoplifting?
Additionally, Walmart is frequently visited by shoppers from all economic levels, with those earning $100,000 or more being the most common. Walmart Camera Return?
However, shoppers on a tight budget are drawn in particular by Walmart's consistently low prices.