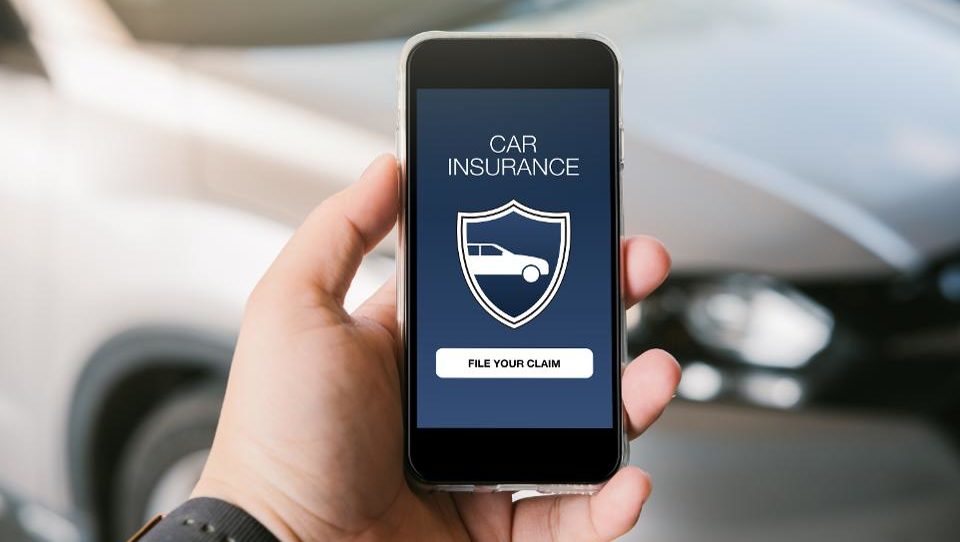 Are you struggling to know the Best Car Insurance Apps and Websites? The insurance industry is not a trend to follow but a must in this era. Everyone requires to shield their prestigious treasure from the world's cruelty. Read this article for the Best Car Insurance Apps and Websites. You must know about these apps and websites to go along with your secure Insurance policies.
We all love to drive cars, isn't it? Racing the speed up and arriving at the required destination is always a win-win. Being a good driver is also challenging. Sticking around with the insurance policies as Insurance companies follow a prolonged procedure.
New entrepreneurs like Root Car Insurance are evolving daily. This company is power-packed with a bundle of rewards for good drivers at cheap rates. It's no less than a lottery for drivers! As per the Root insurance reviews, all the drivers believe it is the best tracking system inbuilt. Continue to read further to know the best Car Insurance Apps and Websites you need to check out right now.
The Best Car Insurance Apps and Websites
We have listed the Best Car Insurance Apps and Websites with the highest rewards. They provide a well-suited mobile app and online experience for the insured ones.
Read further about the Best Car Insurance Apps and Websites. They fall in the top five highest-rated car insurance companies as per the survey. These insurance apps also go well with the Apple and Google Play Stores. Head On!
1. USAA (4.6 / 5)
USAA has the highest rating of 4.6, assuring customer satisfaction. It has the most flexible, smooth platform for the insured ones. It provides one of the best mobile experiences. Go along further for USAA mobile options and other customer ratings.
USAA Mobile App
USAA owns many financial product offerings for the users than other insurers. It has an efficient and easy-to-use mobile app that users can use to meet all the insurance details. It is a good platform for users with ID cards, reporting claims, and requesting roadside help.
Ratings As Per The App Store
Apple Store: 4.8
Google Play Store: 4.3
USAA SafePilot
Telematics Program is a user-based interface. It uses data collected from an application to track the whole driving experience of the user. USAA SafePilot is a Technical Program that tracks to a charge of the effective rate.
As per the ultimate goal, USAA ensures that its members and users can save up to 10%.
Ratings As Per The App Store
Apple Store: 4.3
Google Play Store: 3.9
2. State Farm (4.5 / 5)
State Farm is shooting up to the sky lately with its popularity among the insured ones. People seek the best online experience every day. State Farm deserves to be on the list of best Car Insurance apps and websites list. It has an attractive mobile app base, and to sum up, it offers the most reliable interface for the users.
State Farm Mobile App
State Farm Mobile app is a famous app that provides a convenient space for users to pay their dues. All the users take from the State Farm mobile app is a bundle of love, smiles, and satisfaction all day.
Ratings As Per The App Store
Apple Store: 4.8
Google Play Store: 4.6
State Farm Drive Safe And Save
State Farm Drive Safe and Save is a sign of the support of State Farm for the Telematics Offering. It allows the users to record their driving and see how the app rates their driving. Customers can keep a check and upscale their scores by being extra cautious.
Customers can also get discounts on their car insurance premiums after signing up.
Ratings As Per The App Store
Apple Store: 4.6
Google Play Store: 4.1
3. GEICO (4.5 / 5)
GEICO isn't going well these days due to its dropping history. But, we must not forget that the best always remains the best. GEICO is a 4.5 rater insurance company among the best Car Insurance companies and Websites. Users know it for its mobile applications, and it provides an exciting experience.
GEICO Mobile App
The GEICO Mobile app has been one of the main platforms with high market value and good possible ratings. They review their insurance requirements, scroll through policy information, access their ID cards.
GEICO Mobile can app to add the drivers to their policy cover and update their coverage details. To sum up, GEICO mobile app is a one-stop destination for the users in case of their every or any concerns.
Ratings As Per The App Store
Apple Store: 4.8
Google Play Store: 4.7
GEICO Drive Easy Pro App
GEICO Drive Easy Pro App is an GEICO telematics program that monitors every move of the driver. It rates his driving performance in the end. A good driver gets rewards with the cheapest car insurance rate and visa-versa. To sum up, GEICO Drive Easy Pro App tracks the calculative risk of the driver based on the driver's performance.
Ratings As Per The App Store
Apple Store: 3.1
Google Play Store: 3.4
4. Allstate (4.5 / 5)
Allstate has managed to crawl up to the 4th spot of the ten best car insurance apps and websites, and tbh, we couldn't be happier than we are right now. Its mobile app has many features that are nothing but a bundle of functionality and smoothness. Go along further, and you will love how convenient the Allstate Mobile app is.
Allstate Mobile App
The best feature of the Allstate mobile app is its telematics program Drivewise. Users can also track their driving performance and access ID cards. All the above 4 Car insurance companies have a different app for the telematics program. Allstate has inbuilt it inside its mobile app.
5. Progressive (4.4 / 5)
One of the Best Car Insurance Companies and Websites is Progressive. It provides extreme satisfaction among the customers throughout their experience.
Progressive Mobile App
Through Progressive Mobile App, the user can look through his coverages. They can also change policy terms, exchange payments, and access ID cards. New users can also meet the car insurance quote from Progressive.
Ratings As Per The App Store
Apple Store: 4.6
Google Play Store: 4.7
Progressive Snapshot App
Users use Progressive Snapchat App for the operations of a telematics program. Players can track driving habits and meet the most reliable insurance rate here.
Among all the Apps and Websites, State Farm, GEICO, Allstate, and Progressive are the high-rated Car Insurance companies.