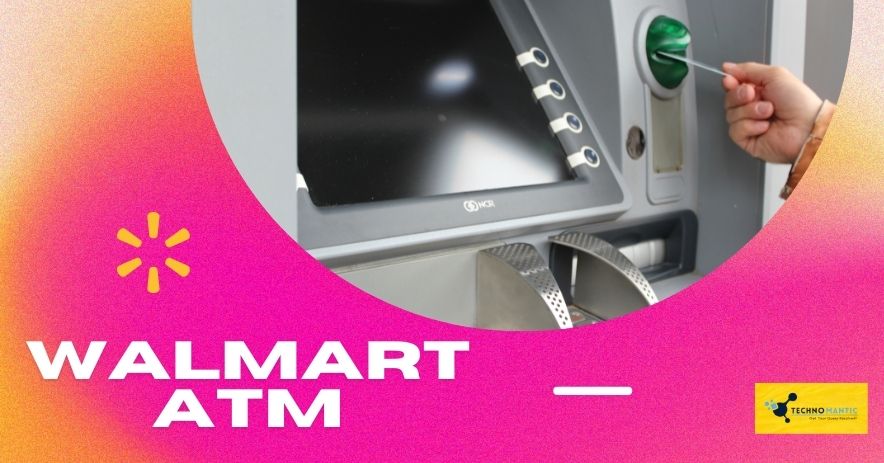 Does Walmart Have ATMs in 2022?
Yes, Of course. Walmart will provide ATM service in 2022. When you do not have money in cash, and you need money at any time before shopping. ATM is the best colleague ever.
You easily deposit or withdraw cash with ATM. ATM machines are usually founded in front of the store. They are nearly placed at the customer service desk. ATMs are placed for the convenience of customers.
What Type of ATM Machines Does Walmart Have?
Walmart uses a special type of ATM at their stores. This is called MoneyCenters. There are Money pass logos on the sides.
Depending on your location, some local banks provide ATMs machines around MoneyCenters provided by Walmart. You can call Walmart to check if the ATM is available in their stores.
Walmart is the world's largest retail company. Their customers look frustrated to see all ATMs on everyplace. That's why not All Walmart centers have ATMs at their stores.
Where is the ATM Located in Walmart?
ATMs are placed in front of the Walmart stores. They are nearest to customer service counters or customer checkouts. If a customer is facing any problem while using ATM, the nearest location easily helps you in resolving the issue.
However, Walmart has done a great job of providing ATMs service at their stores. But not all Walmart stores have ATMs.
Do Walmart ATM Machines Incur a Fee?
Yes, Walmart charges a very small fee depending on your location. ATM costs approximately up to $1 to $4. This cost is for those who are using MoneyCenter Express machines that are most common.
And if you don't want to incur a fee, you must ask about the cashback for purchasing an item. Cashback has some limitations. Cashback is given for a certain amount. The Walmart store policy decides this amount. And also for a cash exchange fee.
Sometimes Walmart will also have a local bank ATM to cut down on the fees of being out of network.
Do Walmart ATMs Have a Withdrawal Limit?
Not only Walmart MoneyCenters, but every company's ATMs also have some limitations for withdrawal.
Yes, Walmart's ATMs have some withdrawal limits. Walmart ATM has a $3000 limit for money card withdrawals. However, credit and debit cards have different limits for withdrawals.
Walmart ATM limits vary from machine to machine. You can call the manager to for inquiring the limits that they have. After inquiring, you can easily withdraw your amount.
Do Walmart Money Cards Allow Access to ATMs Without A Fee?
You may withdraw the amount without any fee at Walmart Money centers and the Customer service desk.
You may only withdraw up to $500 from an ATM in a single day and $400 per teller transaction at a participating bank unless otherwise indicated.
If you have a money card from money centers, you can access ATMs without a fee.
What Denominations Do Walmart ATMs Offer?
Walmart ATMs have a small limited capacity. They can store specific amounts of currency dominations. They have a certain amount of $20 and $10 notes etc. Does Walmart Have Gas Rewards?
Sometimes, some bills get issued while withdrawing an amount. For more information, you can call your store manager to find out which bills are received. See the guide on ATMs at Walgreens for alternative locations to withdraw money. What Is A Walmart SKU?
Conclusion: Does Walmart Have ATMs?
Yes, Walmart has ATMs machines. To access ATMs, some small fees have to be paid. When you withdraw an amount, you must pay up to $1-$4. And if you use money cards, you don't have to pay any fee.
Overall, Walmart provides this service for the convenience of customers. They easily withdraw the amount before shopping.