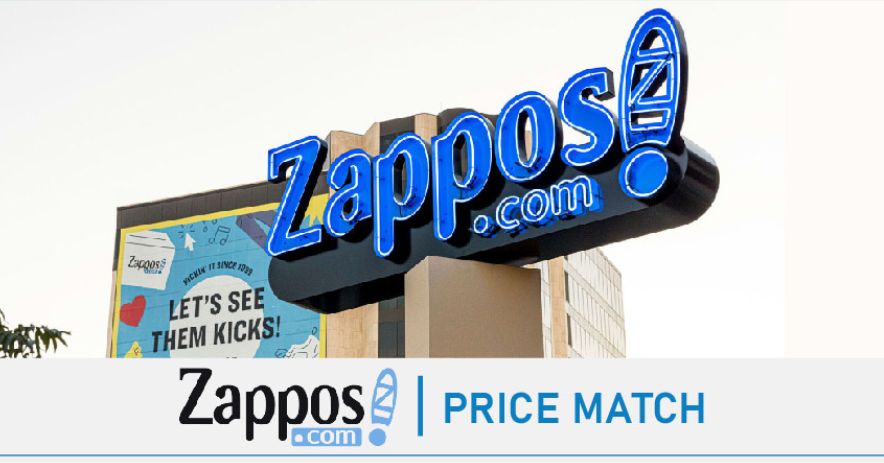 When we think of places to buy designer clothing and shoes at reasonable prices, Zappos is the first store that comes to mind.
Nowadays, it's common to discover the same products on two different websites for less money. So, you might be wondering if Zappos matches prices. If so, who do they match pricing with? For all the details, keep reading.
Does Zappos match prices?
Yes! All of Zappos' products are price-matched, but only with online rivals. Also, a price match request can only be made at the time of purchase.
Despite the hassle-free strategy, there are a few requirements you should be aware of before submitting a price match request to Zappos.
Zappos Price Match Policy
Luckily, Zappos offers both price adjustments and price match policies. You can match the rate of an item on the competitor's website to lower the price at Zappos online store. It offers these policies to attract more customers. But before requesting a Zappos price match, there are a few things to keep in mind. Here are a few guidelines for requesting a Zappos price match:
You may only price match for things sold on the Zappos website.
The price matching item should be the same as that of other competitor's sites.
The competitor's online pricing index must offer price-matching items.
When requesting a Zappos price match, stock availability is also a concern.
If all four requirements have been met, you can get in touch with Zappos' customer support department for further proceedings.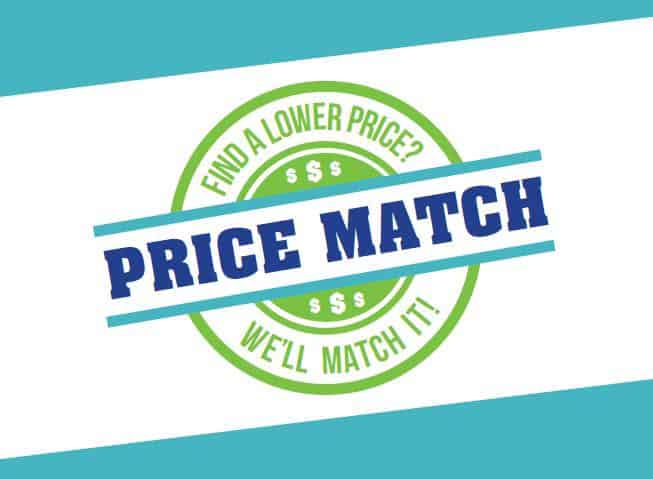 Conditions for the Zappos Price Match
You need to know whether your item is eligible for price matching before submitting a price match request to Zappos. Please refer to the following points to verify whether your item(s) qualifies.
Price matching is only available at the time of purchase.
The two objects must be the same. That implies that the size and color must match exactly.
Only other online sellers' pricing is available for comparison.
At the moment of price matching, the item must be in stock.
What Are Exceptions of Zappos Price Match?
Remember that if your product is included in one of these lists of exceptions, your request for a price match will not be accepted. Here is all about the price match policy exclusions:
Any items on sale, discounted, or special deals won't be price-matched by them.
Products that are out of stock cannot be used for price matching.
The price match policy will not apply to items purchased on public holidays like Thanksgiving and Black Friday.
For excluded products, there is no price match option.
Items sold on Amazon or similar websites that are the same as Zappos do not fall under the price matching policy.
How Can I Request a Price Match from Zappos?
You can utilize the live chat feature or dial (877) 927-2332 to contact the customer loyalty team. Here is the detail of the process:
Obtain all the information on the product with the lower pricing.
Call (877) 927-2332 to speak with customer service.
Give them all the information and price documentation.
Await confirmation.
List of the competitors of Zappos
No list of competitors of Zappos is provided. But, if you discover any store selling the same items online, you may ask for a price match, provided the goods are available and in stock.
Does Zappos Price Match Both Physical and Online Retailers?
No. Zappos exclusively matches prices with online merchants. There is no such policy as a price match that allows you to compare prices with store retailers. You can get in touch with the staff if you want to learn more about the price match policy. There are two ways to get in touch with the team including:
Calling at 1-800-927-7671
Contacting the team
Does Zappos offer Price Adjustment?
Yes, Zappos provides Price adjustments.
Price Adjustment Process:
The method for adjusting prices is as follows:
You can ask for a price adjustment refund by calling (877) 927-2332 or using the live chat feature on their website if you buy something in a store and discover within ten days that it is now cheaper at Zappos.com. They will refund you the difference in the amount once they have confirmed.
You can phone (877) 927-2332 or live chat with a Zappos Customer Loyalty Team member to ask for a refund if you discover the price of an item you recently bought on Zappos.com has been reduced.
If you meet specific criteria, you might be qualified for a refund. For example, your $30 purchase from Zappos was lowered to $25 on the eighth day after you made it. You will get the difference plus any relevant taxes if you are eligible.
Zappos Money Saving Tips
You want to know how to save at Zappos since you love shopping. You may save money in various ways, as follows:
Profit from their free shipping.
Get a student, teacher, or military promotion, or join their VIP program.
Register for Zappos emails.
Join Amazon Prime Membership to receive additional benefits.
Conclusion
Zappos offers the feature of price match online. You can price match any item at the Zappos site with the same thing at the competitor's site to get discounts.
Popular online retailer Zappos also provides free shipping and easy returns. Within ten days of your purchase, if you discover an item for less, you can get in touch with customer support to ask for a refund for the difference.