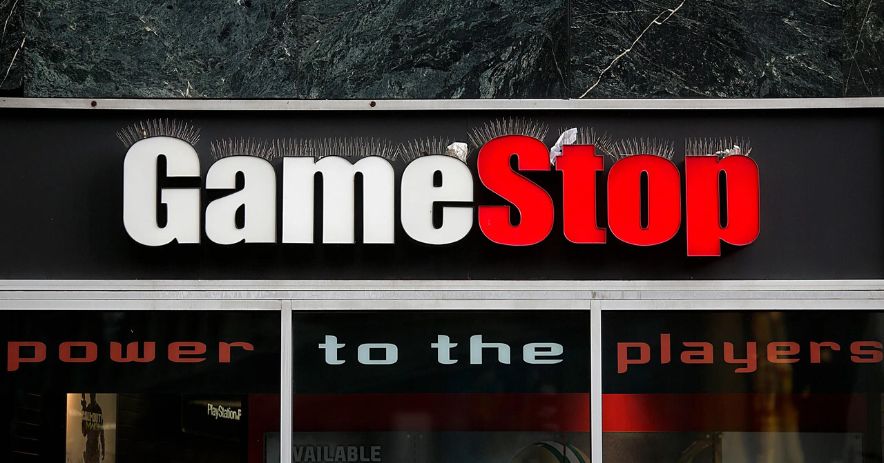 If you're considering trading something into GameStop, you might be curious about how the company handles trades. Before you try to sell something to GameStop, you'll want to comprehend this a little more.
A policy at GameStop permits it to purchase goods from consumers hoping to make some additional money. Typically, these products are the kinds that GameStop already sells, like games, electronics, controls, and so forth.
Continue reading to learn more about how GameStop's trade policy operates.
What is the trade-in policy at GameStop?
Anyone is welcome to bring their stuff into one of GameStop's locations for an employee appraisal. The employee will provide you with a quote for the item based on its condition and demand. You can either accept the quote or reject it. This is the simple process of trade in items to GameStop.
The GameStop employee will not purchase your goods if you try to bargain with them. Employees at GameStop won't alter their quotes because they only make purchases in accordance with how the company makes purchases.
The following factors determine the genuine worth of the item you are trying to trade in to GameStop:
Price of the item
Availability of the item
Number of buyers for the item
You will frequently get a different quote depending on them.
GameStop frequently gives you a choice to exchange your purchases for anything else in stock. But it will be decided by determining the value and the appropriate form of trade for your item.
You have the option of accepting the employee's offer or walking out of the store. If you're not pleased with the GameStop quote, you may always try selling your stuff somewhere else.
What is the exchange policy at GameStop?
You can bring in a purchase to be exchanged at GameStop, as it offers a fantastic exchange policy. But you must have an order code or receipt for exchange. Also, you have 30 days to do this.
If you attempted to utilize an item and discovered that it was flawed due to no fault of your own, you may exchange it. You have a choice between receiving a complete refund or exchanging it for a working version of the identical item. It also holds if you wish to return anything after changing your mind. As long as you have a receipt and return it within 30 days, you may do so.
You have the option to receive a full refund or store credit for any returned items. Store credit allows you to make a purchase on the same day instead of waiting for three to five days for a refund. Just make sure you keep your receipt because only things that come with a receipt are eligible for returns.
Can GameStop Deny Trade-Ins?
GameStop can deny any trade-in that it doesn't think has value-in. It can be the case if the item is too old or damaged to be sold again.
Additionally, certain goods simply don't match what GameStop is marketing and can't be resold for profit. It might also be influenced by what is currently in demand. For example, if everyone is trying to buy air pods, you won't have much luck exchanging a headset. So, it fits with what's popular and has the best possibility of making money for GameStop. But, attempting to sell your item elsewhere is always an option.
How many trade-ins can you do at GameStop?
There is a rule that states that nothing may be sold in more than three copies unless there is a good cause for it.
Will GameStop Buy My Broken Items?
The majority of the time, GameStop only wants to buy things that are still in good condition. As a result, it has a much better chance of making money when it decides to sell that thing again. But, there are rare instances in which GameStop would be ready to purchase something that is broken or damaged. These can frequently be exchanged in stores for items of comparable value or sold for cash.
GameStop will reduce refurbishing fees from the amount it will give you if the damage is severe. As a result, you could not receive much cash when trading the item at GameStop. It will only apply to more recent products or those that are currently in high demand. Even if the item is broken or damaged, GameStop will still consider the purchase to be worthwhile.
What's the Working Process for GameStop's Trade Policy?
You can try to trade in your used or outdated things in person at a GameStop location with the help of its trade policy. These would include products like consoles, headphones, and other devices or games that GameStop generally sells.
GameStop will evaluate the items and provide a quote after taking into account their worth, condition, and market demand. Depending on what you want from the quote, you can decide to accept it or reject it.
If GameStop doesn't believe the items have any worth or the potential to make a profit, it may even decide not to purchase them at all. It is because it only makes investments in products that potentially provide a profit.
If GameStop does provide a quote, you also have the choice to exchange the item for another one rather than receive cash. This enables you to choose a product in the store with a comparable value to swap it for. It's a great offer since it allows you to select to get something from the store that you might need or want without having to spend anything. Remember that some GameStop locations could be pickier with their purchases than others.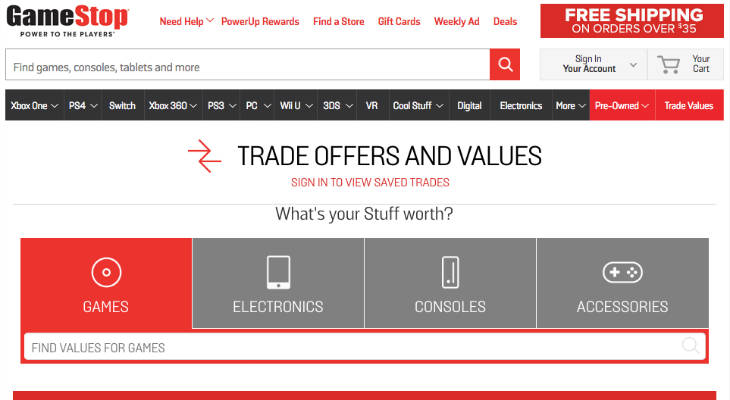 How Does GameStop Pay?
GameStop either gives you money or store credit that can be used to purchase the newest items. Cash is about 20% less valuable than store credit, which delivers the best value.
Also bear in mind that the Power Up Rewards program might help you a lot with the purchase of the new gaming system you desire. Occasionally they can provide you with even greater value, especially during the Christmas season.
Will GameStop Pro members be given special discounts?
You will earn a $10 welcome bonus when you sign up as a Pro Member in addition to the $5 discount you will receive each month.
Just that aspect alone makes becoming a Pro Member well worth it. These Pro Member cash awards can be used to purchase any of these things, including games, consoles, PC accessories, clothing, and collectables.
Also Read These Articles
Does GameStop Buy Games Without Cases
Can You Buy PS3 Games at GameStop in 2022
Conclusion
GameStop has an amazing trade-in program, with high values for gaming consoles and some more recent high-end technology.
GameStop offers cash or store credit in return for your sold items. But there is a condition. GameStop only accepts items that are currently in demand. They can also accept products that can earn them a handsome profit.