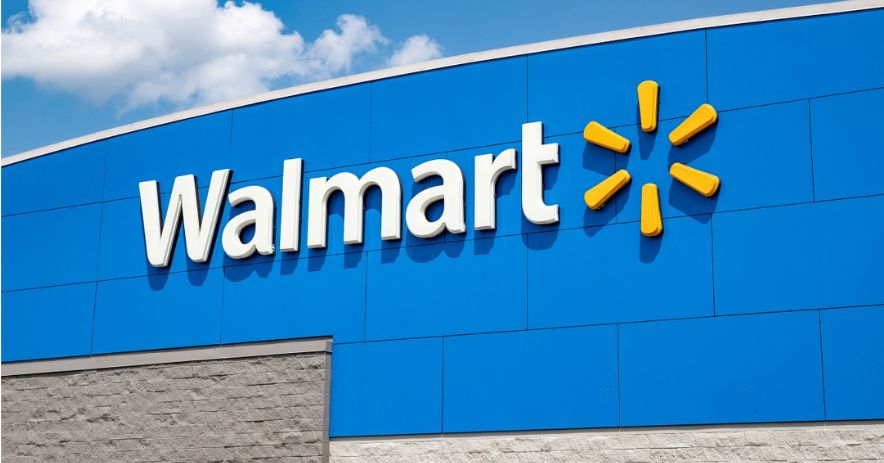 Walmart is an American retail corporation that operates a chain of hypermarkets, discount supercenters, and grocery stores. Its headquarter is in Bentonville, Arkansas. It is very famous in the United States and other different countries. They help people to save money and enjoy a healthy life.
Walmart provides a great benefit to its members by giving a Walmart plus membership from which they enjoy different facilities of Walmart without paying an extra cost. Some people don't like Walmart membership and its services; they want to cancel their subscriptions. How do they do it? Today's post will teach you how to cancel Walmart plus subscription and other related questions. Keep reading to learn more.
how to cancel Walmart plus subscription
To cancel your Walmart plus subscription, two methods are given. Either cancel your Walmart plus subscription through the Walmart app or contact with Walmart customer support at (800) 924-9206. The fastest method to cancel Walmart plus subscription is to cancel with the app. Detailed processes are given below:
Cancel Walmart Plus Subscription by Mobile App:
This is the best method to cancel Walmart plus subscription; follow the steps to cancel it:
Pick up your phone and open the Walmart application on your phone.
Make sure your Walmart account is already logged in. If not, enter your credentials to log in.
Click Pickup and Delivery on the homepage.
Click the three-line symbol in the top-left corner of the Home page.
Tap Walmart+ on the recently opened page.
Choose Cancel Walmart+ Account on the next page.
You will be prompted to confirm your termination from Walmart+ once again.
You will be informed that you are no longer a Walmart+ member after verification. Nevertheless, you can continue enjoying your Walmart+ advantages until your current pay period ends.
When your Walmart+ membership expires, you won't be charged anymore and won't be able to use the advantages.
Cancel Walmart Plus Subscription by Contact:
If you don't have access to Walmart mobile app, then you may contact to Walmart customer support at (800) 924-9206. Please pick up your phone and dial this number and tell him to cancel your subscription. This process is too much slow as compared to Walmart app.
You must try to cancel your Walmart plus subscription on the mobile app instead of contact with them. You can find all the information you need to deactivate your Walmart account, cancel a subscription, or start a free trial on customer Line.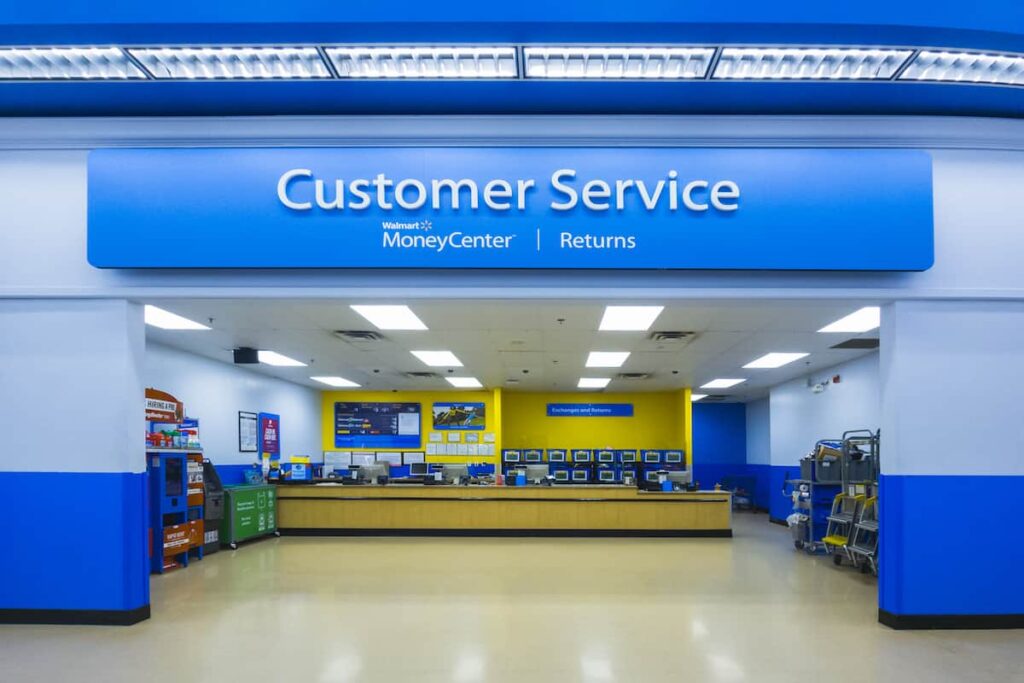 What is Walmart plus Subscription?
Walmart Plus, a paid subscription service that provides A variety of goods, including groceries, is available on both online and in stores. When you sign up, you'll get discounts and benefits at Walmart and stores owned by Walmart, including Sam's Club, Jet.com, and Bonobos. It provides subscribers with several comparable advantages, such as no delivery costs from your neighborhood shop, free shipping with no purchase minimum, gasoline discounts at approved gas stations, and more. Detailed benefits are below:
Unlimited Free Delivery:
This feature provides continuous free delivery, which is what its name implies. It is the new face of Walmart's previously known Delivery Unlimited service. Customers may get quick, free delivery on more than 160,000 products, including electronics, toys, food, and home goods. Delivery will occur as soon as the same day, with delivery windows of one hour.
Free next-day and Two-day shipping:
This is also a great feature that provides customers free next-day and two-day shipping on items that customers qualify for. The good thing is that, there is no extra cost associated with them. 
Walmart Scan and Go:
The Walmart app's functionality will make in-store shopping quicker. Customers may use Walmart Pay to quickly and easily make payments while shopping by scanning their products using the Walmart app. This is an excellent feature that helps their customers to pay and leave the mart quickly.
 This advantage, which at first look might seem more like a chore than a service, enables you to avoid the lineups that frequently ruin the Walmart checkout procedure while yet maintaining social distance.
Special Fuel Prices:
This feature is very beneficial for Walmart plus subscription customers. That allows their customers to save about 10 cents per gallon on thousands of Exxon and Mobil gas stations, Walmart, Sam's Club, Murphy USA, Murphy Express, and so on. These are valid for 14000 locations in 48 states.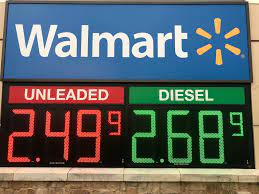 RX for less:
Walmart+ Rx for less is the newest benefit available to Walmart+ subscribers. This plan gives further discounts on the most frequently prescribed drugs for various medical conditions, including heart health, mental health, allergies, and diabetes control.
Paramount+Essential with no extra cost. According to Walmart, subscribers will have access to the subscription starting in September, enabling them to stream original television programs, films, and other media from networks, including Nickelodeon, MTV, CBS, and more.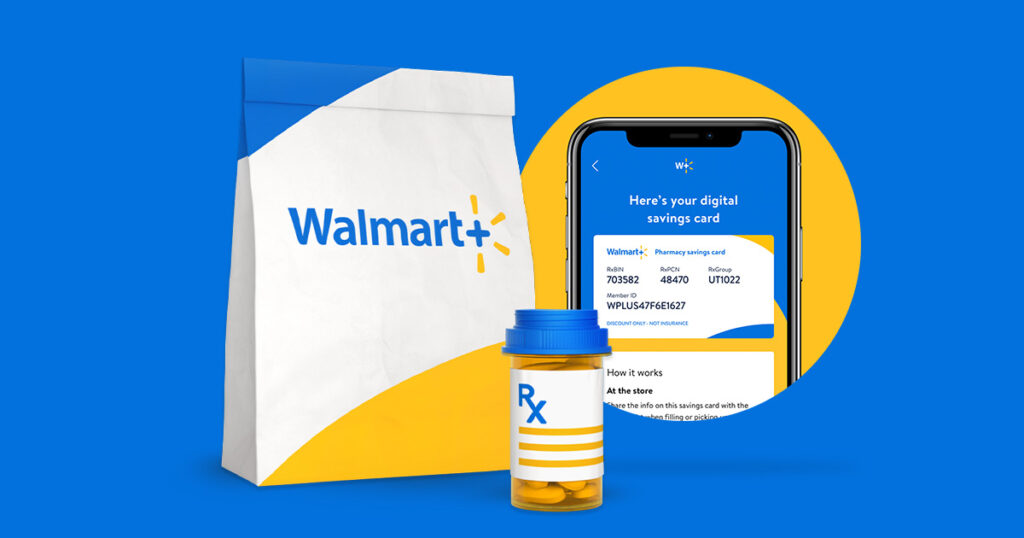 What is the Walmart plus Membership Cost?
Walmart plus membership cost is $98 annually and $12.95 monthly. If you want to enjoy Walmart benefits for a trial, then you take a 30-day free membership plan. Depending on the case, this may be a cost-effective way to get various advantages, such as free unlimited delivery on orders of $35 or more and discounted gasoline costs.
Does Walmart has added a cash-back tool for its members?
For members, Walmart+ has added a new cash-back tool. Walmart is offering a benefit that combines free for the membership program with the question of whether it was challenging to quit.
Subscribers to Walmart+ will be able to search the Walmart app for deals on a variety of top sellers in the grocery, home goods, pet care, and other categories. Then, they may "clip" these offers to act as digital discounts for future purchases.
How can you Cancel Walmart Plus subscription by DoNotPay?
You may cancel your memberships and a free trial by following these steps and using DoNotPay, which will save you both time and money.
Log in to the DoNotPay website first, then search for the Manage Subscriptions product.
Name the subscription service you want to stop using.
Finally, provide your account information, including your username and email address.
DoNotPay not only cancels your Walmart membership but also lets you know when it has been done and also assists you in terminating other services of your choosing, including Massage Envy, CVS CarePass, Sirius XM, etc.
What differentiates Delivery Unlimited from Walmart Plus?
A Walmart subscription service, Delivery Unlimited, offers free delivery from your neighborhood Walmart shop. Since then, the program has been included in Walmart+, which offers many more advantages. Existing Delivery Unlimited subscribers immediately sign up for Walmart+ and don't have to pay any extra costs.
How do you create an account on Walmart?
You can easily create an account on Walmart by doing some steps:
First, go to Walmart's official website on your phone or tablet.
Now enter your basic information like email, name, Address, and phone number.
Then confirm your provided email address and password.
After that, enter and verify your security question.
In the end, connect your bank details with the Walmart app.
Can I cancel my membership at Walmart at any time?
You may end your trial whenever you want by going to your Walmart+ account page. What happens if I forget to finish my Walmart+ free trial before it expires? After your paid membership begins, you still have 48 hours to quit and obtain a refund if you neglect to do so before your free trial expires.
How long does it take for Walmart to cancel?
Within two hours of making the order, you may cancel and receive a quick payment refund. After two hours, but before it has been picked up, cancellations will take three to five business days to process.
Is there a subscription service offered by Walmart?
By including a new streaming bonus, Walmart is upgrading its membership offering. Members will soon have access to Walmart+ with a free membership to Paramount+ Essential as an added perk.
Which shipping method does Walmart employ?
Walmart uses FedEx and USPS in addition to its fleet of delivery trucks to satisfy consumer orders. Additionally, Walmart uses independent delivery providers, including Postmates, Spark, DoorDash, Roadie, Point pickup, and DoorDash. Delivery of groceries from Walmart costs $7.95 to $9.95.
What's Walmart's policy on automatic cancellations?
A Walmart Marketplace order will be automatically canceled if it remains open and unshipped for more than ten days after the estimated ship date.
Also Read These Articles:
Did Walmart Remove Price Scanners 
Walmart GTA Portal Not Working
Conclusion:
Walmart plus subscription provides different benefits to its membership customers. Like next-day or two-day shipping, fuel charges, free RX subscription, and Walmart scan and go feature. But sometimes, people become tired of these perks and want to cancel their membership plus subscription. Hopefully, the above information helps you to cancel your Walmart subscription. If you have other questions about our topic, put your queries in the comment box. Have a fabulous day.