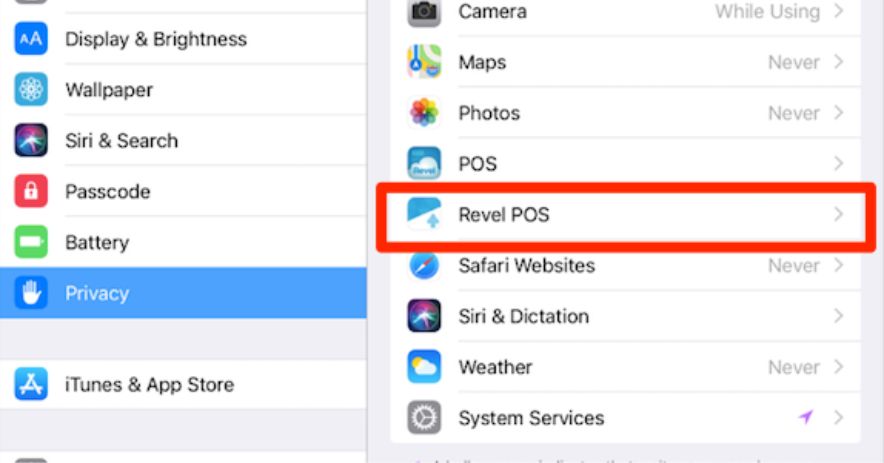 SSID stands for Service Set Identifier. It is your network or wifi name. When you open Wireless networks on your device, a list of SSID will appear on the screen. it is a title to set it apart from other connections in your area. And you must set up a password for your home network so that not everyone is connected to your network.  
If you are finding SSID on your iPhone, then it is a great place for you that helps you to find out ssid on your device. So keep reading to learn more.
How to find SSID on iPhone
To find SSID that is your unique serial number on your iPhone, go to settings and select wifi on your device or also click on the left bottom corner of the screen.
There is the list of wifi networks shown, you will see the name of a network from which your device is connected. The word Connected is shown on the left bottom corner of the wifi network. SSID number has up to 32 characters long.
SSID is also referred to as Personal Hotspot. And if you want to modify the hotspot name you must use a different name and password for them. And it is most memorable to you.
How to Find SSID on MacOS
To find SSID on the mac operating system follow the guidelines below.
On the top right corner click on Wifi which will open a list of devices or networks.
You may look up the SSID you're linked to there. It is blue in color.
How to Find SSID on Windows
To find SSID on windows follow the guidelines below:
The Wi-Fi symbol in the lower right corner will reveal a list of accessible networks when you click on it (SSIDs).
Now check the SSID from which your windows pc is connected.
How can you hide your SSID?
You can hide your SSID by turning off your broadcast feature on your router. After turning off your SSID then no one will be able to connect with your network or neither see it. But one thing that must keep in mind is that the networks connected to your ssid will disturb.
After hiding your SSID, your will need to manually set your wireless settings in order to join new devices to your wifi network.
Why doesn't my SSID appear?
If your SSID does not appear on your screen, you will have to check the following:
First, you have to check your wifi connection or router is turned on.
Second, move your network closer to your wifi device.
Third, check your mobile or laptop wifi button that they are properly working. 
How to Freeze Location on Finding my iPhone
How can I modify my iPhone's SSID?
Launch the Settings app.
Scroll to "General" and click on it.
Tap "About" towards the upper corner of the General page.
Likewise, at the top of the following tab, choose "Name." "iPhone" is the standard name.
Select a name for your iPhone and then click "Done."
From these steps, you easily change your phone's SSID. 
How to Crossfade Songs on Apple Music iPhone
Why my iPhone is not connected to WIFI?
If wifi is not shown on your iPhone, do the following:
First, restart your iPhone.
Second, Open settings on your device, Click on Network and Internet, or also click on Connections. Now turn off your WIFI and turn on your mobile data.
And again the same problem occurs, recheck it again to turn on mobile data and turn off wifi. Hope it works. 
On the iPhone 12, where is the SSID?
If you don't know the SSID of your iPhone, connecting to your local WiFi network could not be difficult.
Now open your settings menu, and select wifi. And if the same problem occurs, you can change the SSID of your iPhone. 
How do I locate my WPA2 hotspot password on my iPhone?
Observe these procedures to locate your iPhone hotspot's WPA2 password:
Go to settings on your iPhone.
Tap the "Wi-Fi" button located under "Wi-Fi."
Select the network you wish to connect to under "Wi-Fi networks."
Select "WPA2" from the list of security options. Now you easily locate it.
Why does my iPhone continually tell me that my WiFi password is wrong?
If your iPhone telling that you wifi password is wrong then you must check:
Try wifi on and off. If not working, reset the device password and enter it again to check. Now go to settings, select wifi and click on the top of the screen. when your switch goes white, then it works. 
How to Invert a Photo on iPhone
How many digits are in an SSID?
The Service Set Identifier, sometimes known as the SSID informally, is the technical name for a Wi-Fi network name. The 802.11 standard specifies that an SSID may contain up to 32 characters.
Conclusion:
From the above information, you can easily find out SSID on your iPhone. You can locate the network name on your iPhone, Mac, Windows, and Android OS devices in addition to your iPhone. Please let me know in the comments if you have any other questions. Good Luck.