What is PPC?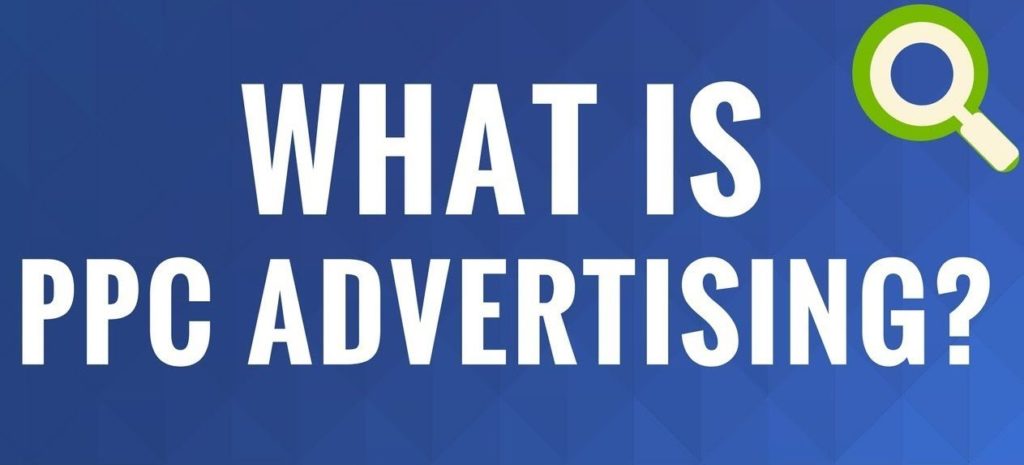 Pay-per-click is an online ad policy in which the advertisers pay each time the user clicks the ad. Pay-per-click is a simple method to earn money by just clicking the ads. PPC programs are the programs in which the moto of Ads provider companies is to gain valuable traffic from publishers by paying them.
There are also many PPC programs. Now I will explain these affiliate programs. The central theme of all programs is to earn more money as a commission by the just market the products of higher organizations. You can make money easily through PPC policy if you have a vast number of visitors on your blog or a website.
The following are some popular Pay Per Click Affiliate Programs:
1. Google AdSense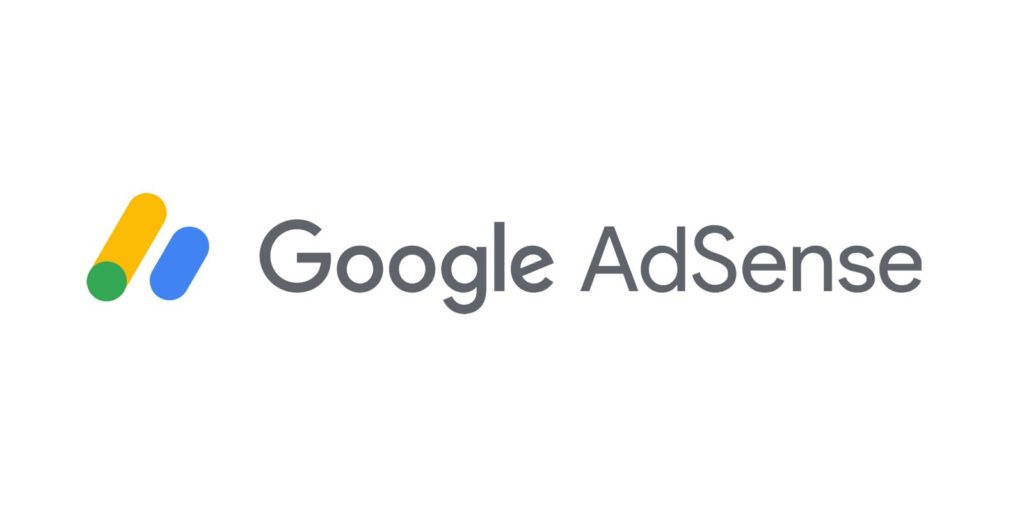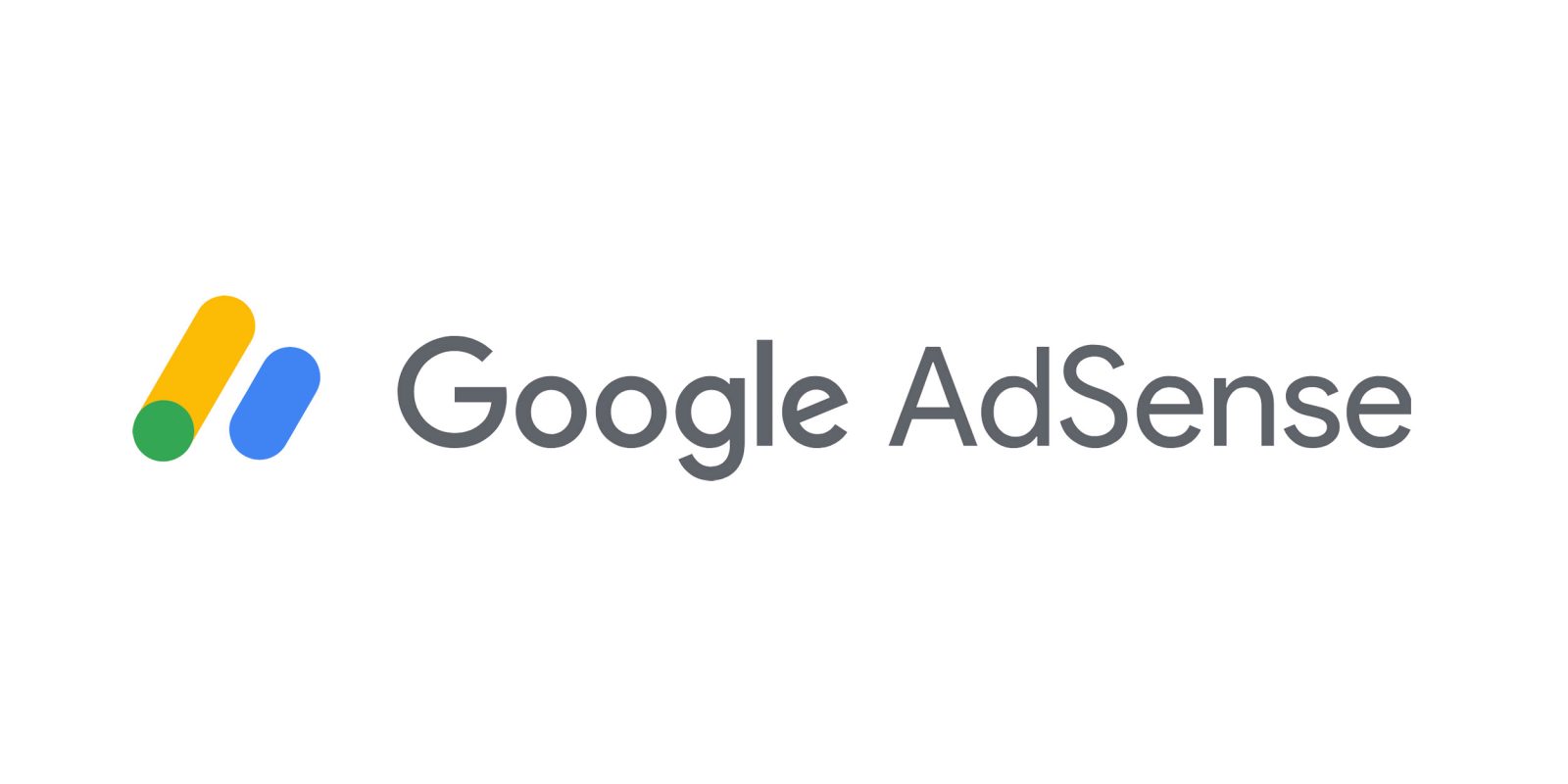 AdSense is a simple way to earn money by just displaying the ads on your online content. You can post relevant advertisements to the visitors of your website.
AdSense works on matching ads with the content of your visitors and the nature of your visitors. If you have a website or an app, then you should display ads of Google AdSense, and it is also a real money-generating way.
For example, you have a site related to Cars AdSense display the ads of the Cars on your website. The ads are created by advertisers who want to advertise their products by displaying advertisements on your website. You get paid when the users click on the ad posting on your website or your YouTube video.
There are only three basic principles of AdSense
First, you make ad space on your website.
Adsense will display the highest paying ads on your site according to your keyword's CPC.
And you will get paid whenever anyone clicks on your ads.
Google pays you when you reach the $100 threshold. It means you can withdraw $100 monthly from Google AdSense. So it is straightforward to earn money.
Pros
Google AdSense is free; you can start earning with zero investment.
You can use it even you not have too much traffic.
Google will pay you monthly if you reach the $100 threshold the first time.
You can display ads more than one website or YouTube channel by using one Google AdSense account
You can customize the ads which are posting on your website and can change them.
You can test the ads, and after testing, you can publish advertisements on your website.
Cons
Google blocks your account immediately if you violate the rules and regulations without any warning.
You must need the traffic to earn, for example, if you do not have traffic even to see your ads, then it is useless.
It's very difficult to get your blog or sites monetized.
You can't withdraw before you reach the threshold of $100 initially, Which is very difficult for newbie.
2. Media.Net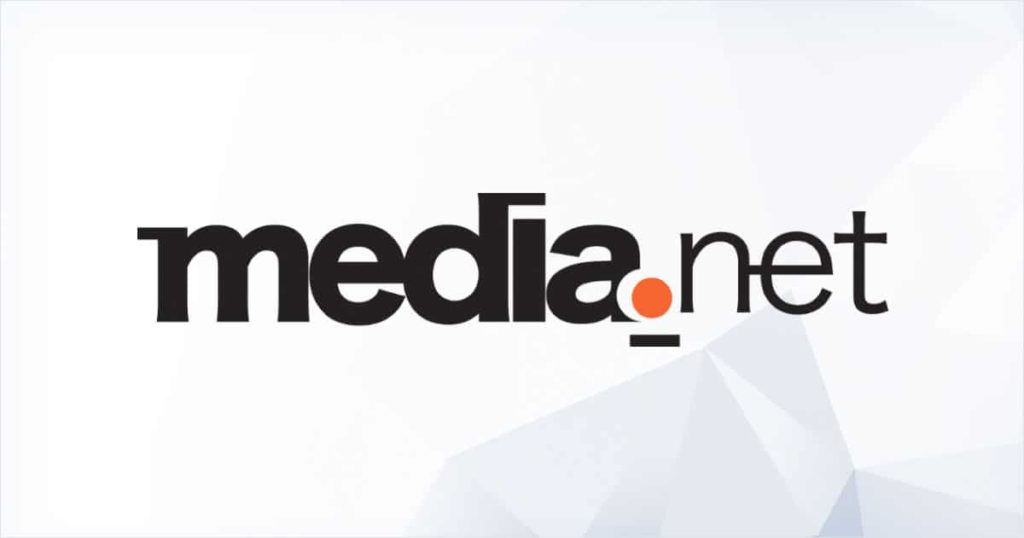 Media.net is a contextual ad network, which means it is an advertising network that displays ads related to your blog's content. This program is offered by Yahoo and Bing together.
You can earn money by using Media.net, and you just have to create an account on Media.net in which you tell about your personal information and your website/blog post information while sing up.
After that, you submit your blog post for approval on Media.Net account after approval Media net show the related ads on your Blog post and whenever a visitor clicks on this post you earn.
Pros
After the verification of your account on Media, they assign you a Manager who guides you and edits the theme and styles of ads for you, and it is a fantastic feature.
The Dashboard of Media.Net is very user friendly, and anyone newcomer can easily understand it and use it.
You can use one account of Media Net for unlimited websites.
Provide Mobile responsive ads that not decrease your site speed.
Cons
It is very difficult to get approval of Medi.net
The Major drawback of Media.Net it only pays in US Dollars and not pay you in other currencies. So some of the users feel difficulty in money exchange.
Media Net pays only through Payoneer or Paypal. The user must have their accounts on PayPal or Payoneer.
One of the other drawbacks of Media Net requires heavy traffic from the USA, Canada, UK, and other countries if you do not have sufficient traffic from these countries, Media Net reject your blog or website.
3. Adzooma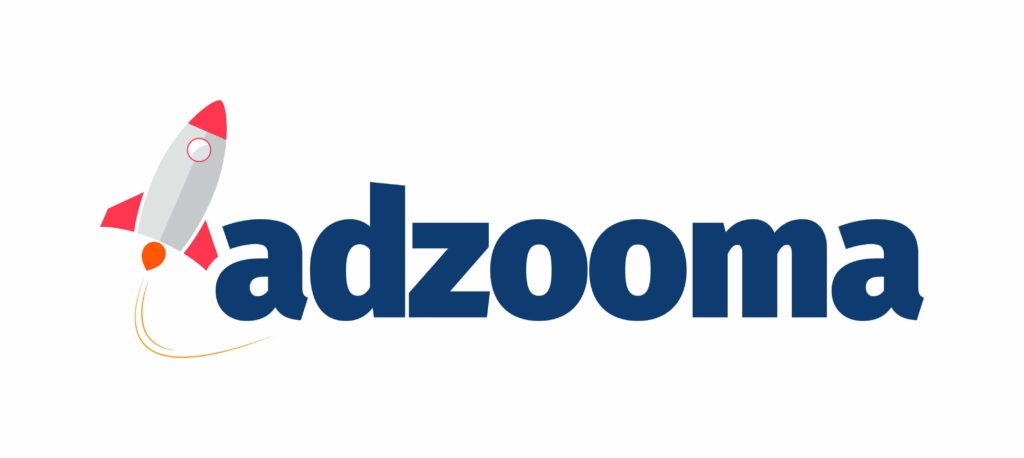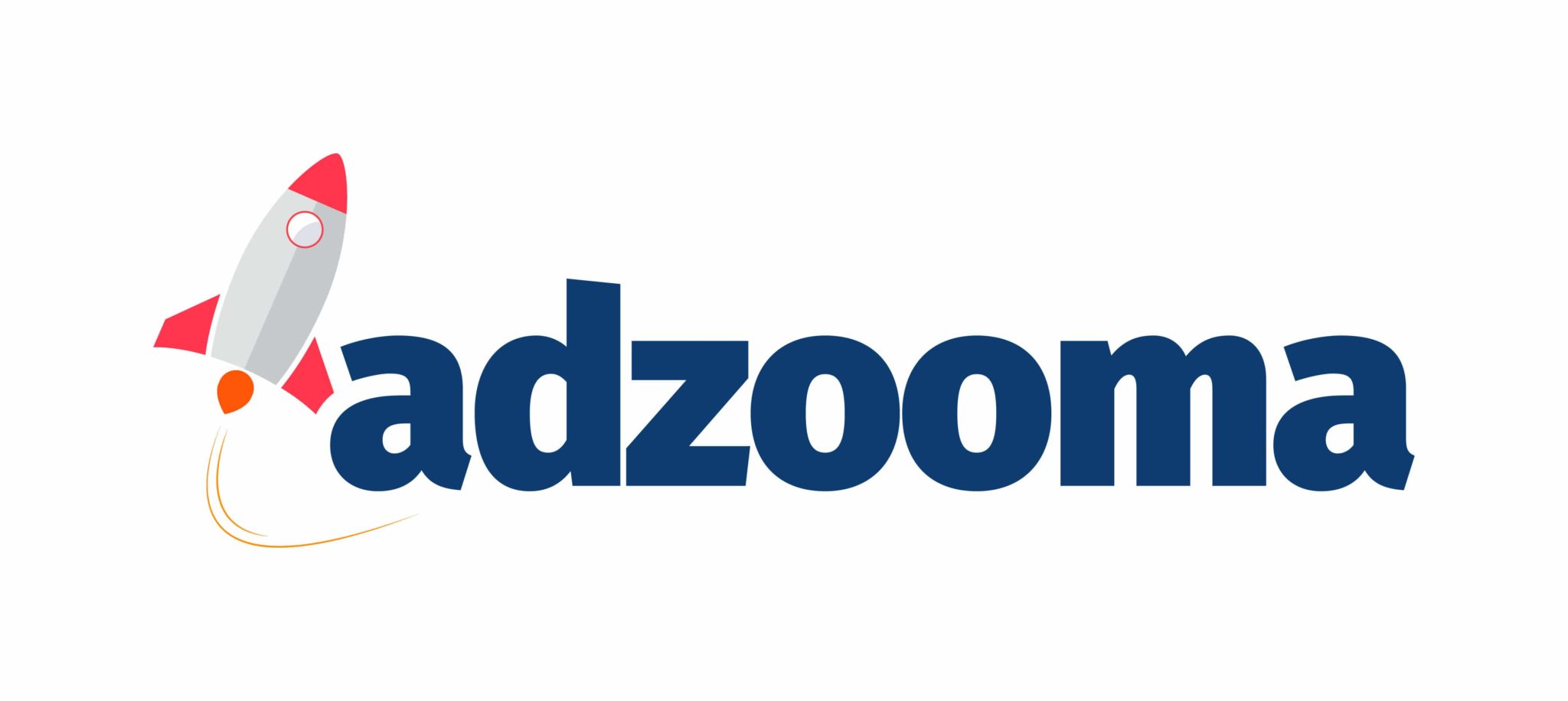 Adzooma is an online advertising platform that promotes your business by providing ads. It is a commission-based program, and you may earn $100 commission per customer. Its working principle based on the following procedure:
Adzooma provides you with an affiliate link which you will display on your website, or you can send it via email to the people if anyone open and register or buy the solutions through Adzooma they will pay you. Adzooma works combine with Google AdWords and pay you through Paypal or Wire Transfer.
Pros
Provide PPC Account Management.
Easily client Management.
Provide Live Chat facility.
Integration with Google Ads.
Cons
Don't provide website maintenance any more.
Limitations are there in the starter plan.
4. Infolinks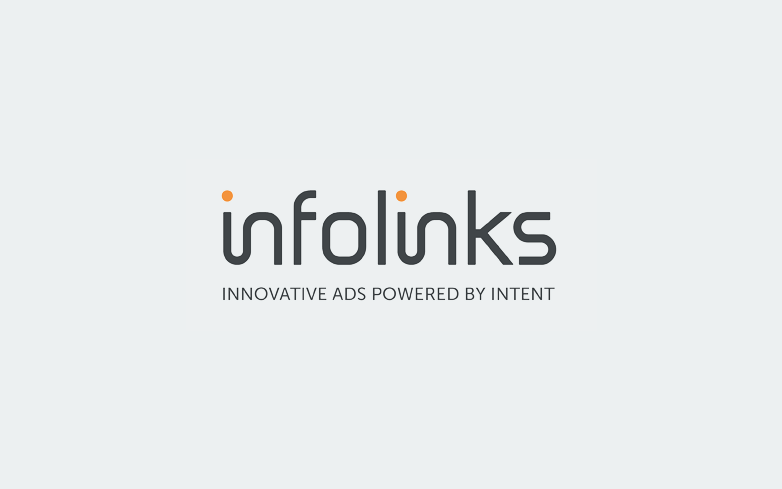 Infolinks is also an advertising platform for advertisers and publishers. Infolinks pay you based on your clicks on the Infolinks ads. The Minimum thresh hold of the Infolinks sites is $50, and you can withdraw money by eCheck, ACH, and Payoneer. The minimum threshold in the case of Western Union is $100.
The procedure of usage Infolinks is simple you create an account on Infolinks, and then you submit your blog or website detail. The Infolinks team reply to you within 48 hours and they provide you with the code of their ads, and you earn money based on the clicks.
Pros
Infolinks is highly user friendly, and you can easily use it.
Getting approval of them for your blog or a site is very easy.
Easily installation that you just need to add JavaScript code on your website.
The payment threshold is low which is well for beginners.
Cons
The earning depends upon the traffic.
You make more if you have traffic from the US and UK. If your visitors are not from these regions, your revenue will go down at the graph.
Currently, Infolinks provide ads in two languages English and Spanish.
If you write a post in other words unless of these two languages English and Spanish, then Infolinks will not support you.
5. Revenue Hits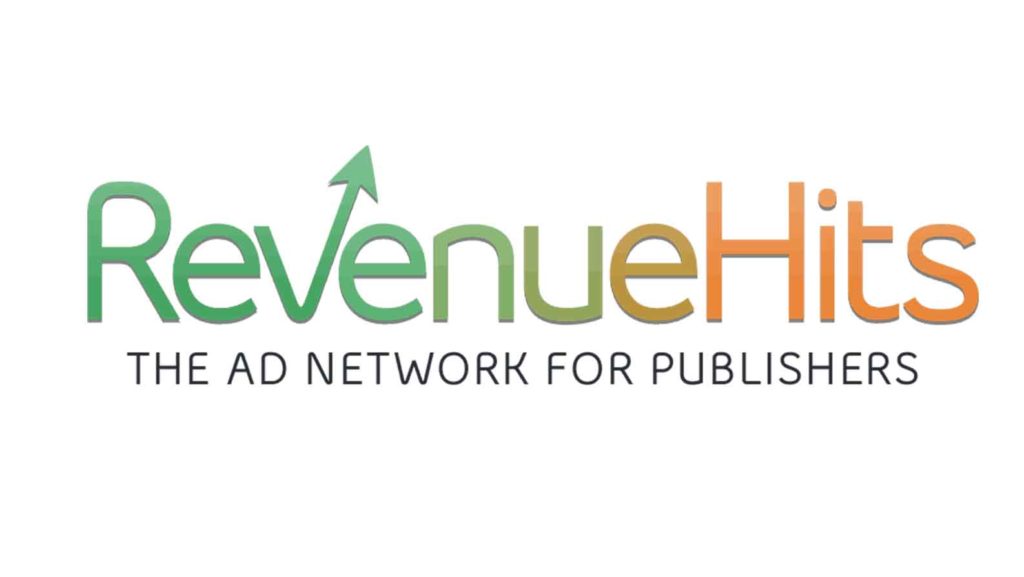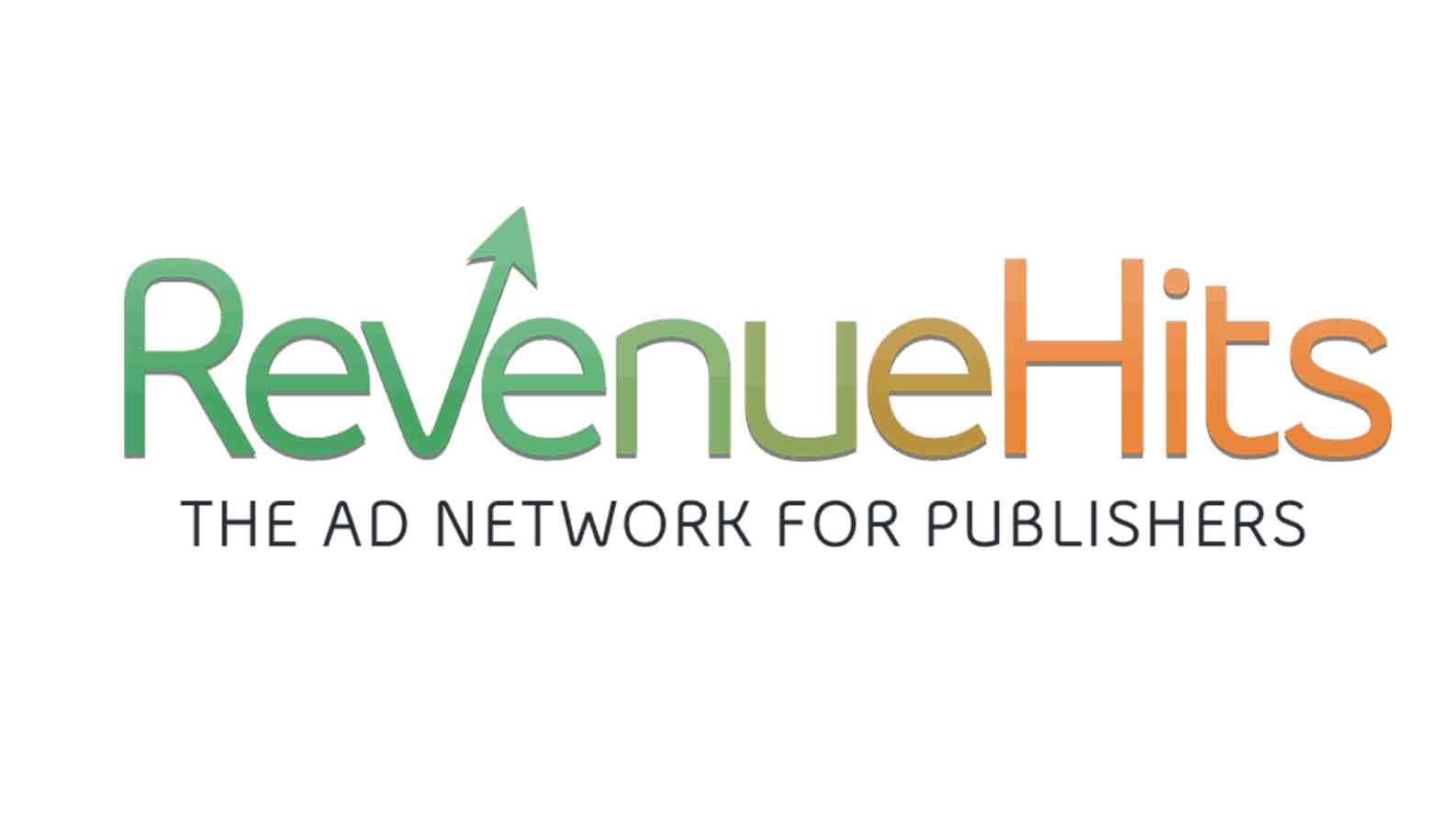 Revenue hits is another advertising company that provides ads for advertisements. RevenueHits is a CPA (Cost Per Acquisition) based advertising network that shows ads depending on your blog/website traffic, rather than your advertiser's requirements.
Therefore, it's simple to generate much income from your traffic when compared to AdSense or any other content match ad providing service. Revenue Hits provide you ads that you publish on your website and earn money.
First, you have to create, and then Revenue Hits verify your account and then offer you the code ads you display the ads on your website, and you earn money from these ads. The minimum threshold of Revenue Hits is $20 for Payoneer and $500 for wire Transfer or Western Union.
Pros
Lower threshold.
It has an Automated Earning transfer system.
At the end of the month, the Revenue Hits server automatically releases your earning.
It is not a limited system. It provides thousands of ads and deals daily.
No hidden charges.
Cons
It does not support video ads.
It does not have a real-time system that analyses the status instantly.
It does not have the policy of pay per impression.
6. BlueHost Affiliate Program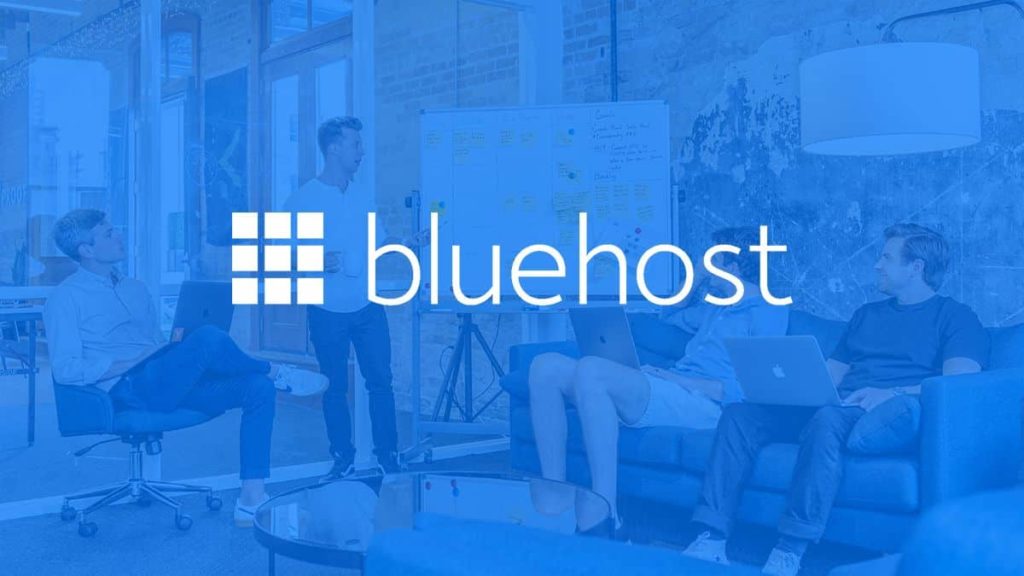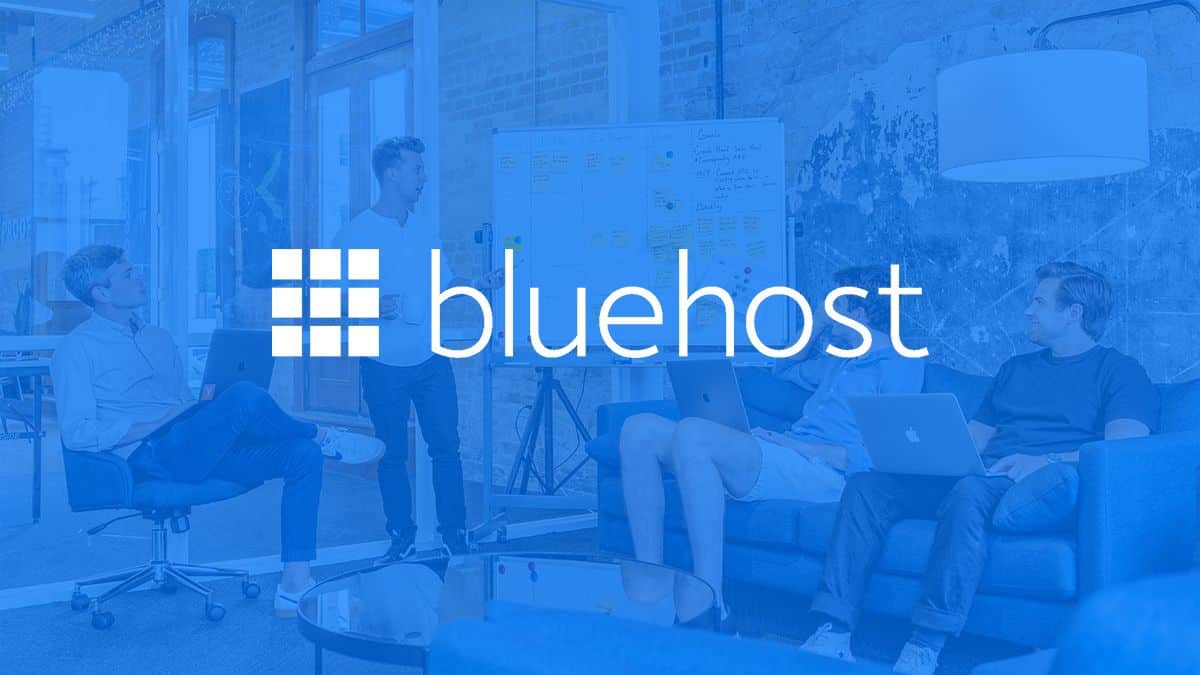 The BlueHost affiliate program is another way to earn money. It is a commission-based job in which you get a link and banner from a bluehost. You promote the products of BlueHost form your site to your users, and on every sale, you earn money from the BlueHost. You can earn from $65 to $125 on each purchase.
The logic behind the BlueHost making is advertising the affiliate link of the BlueHost product on your website. The minimum threshold is $100; you can withdraw from the Payoneer.
Pros
The world most significant web hosting company and fast money making system.
Earn more than $125 on a single sale is a reasonable amount.
Provide the affiliate link which you easily share.
Cons
One of the most typical drawbacks is an investment.
You should have an strong audience who believes on you to buy this costly hosting.
7. Skimlinks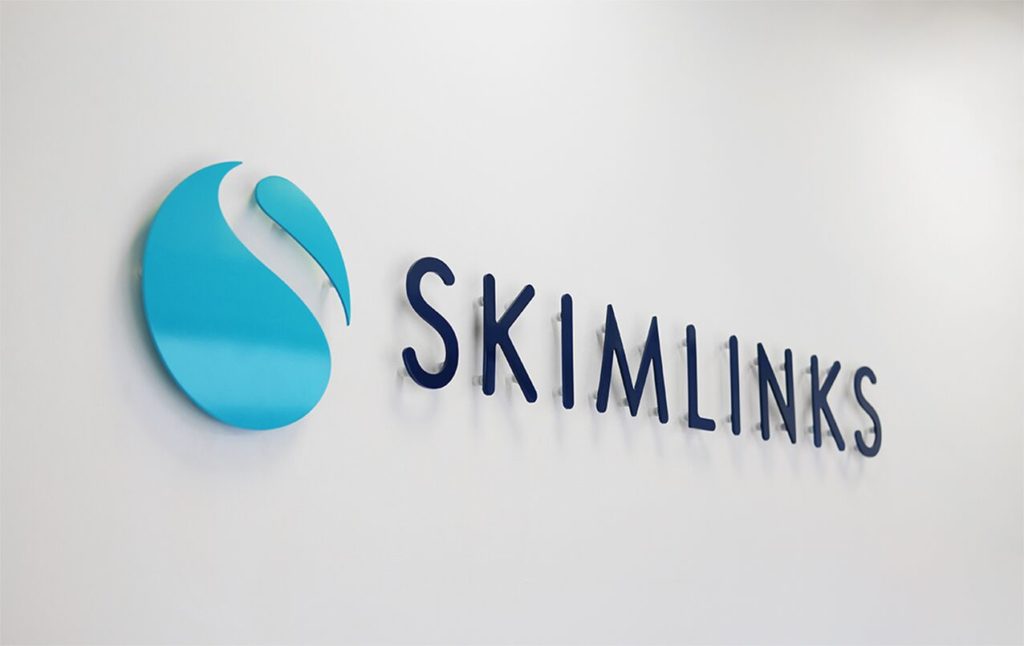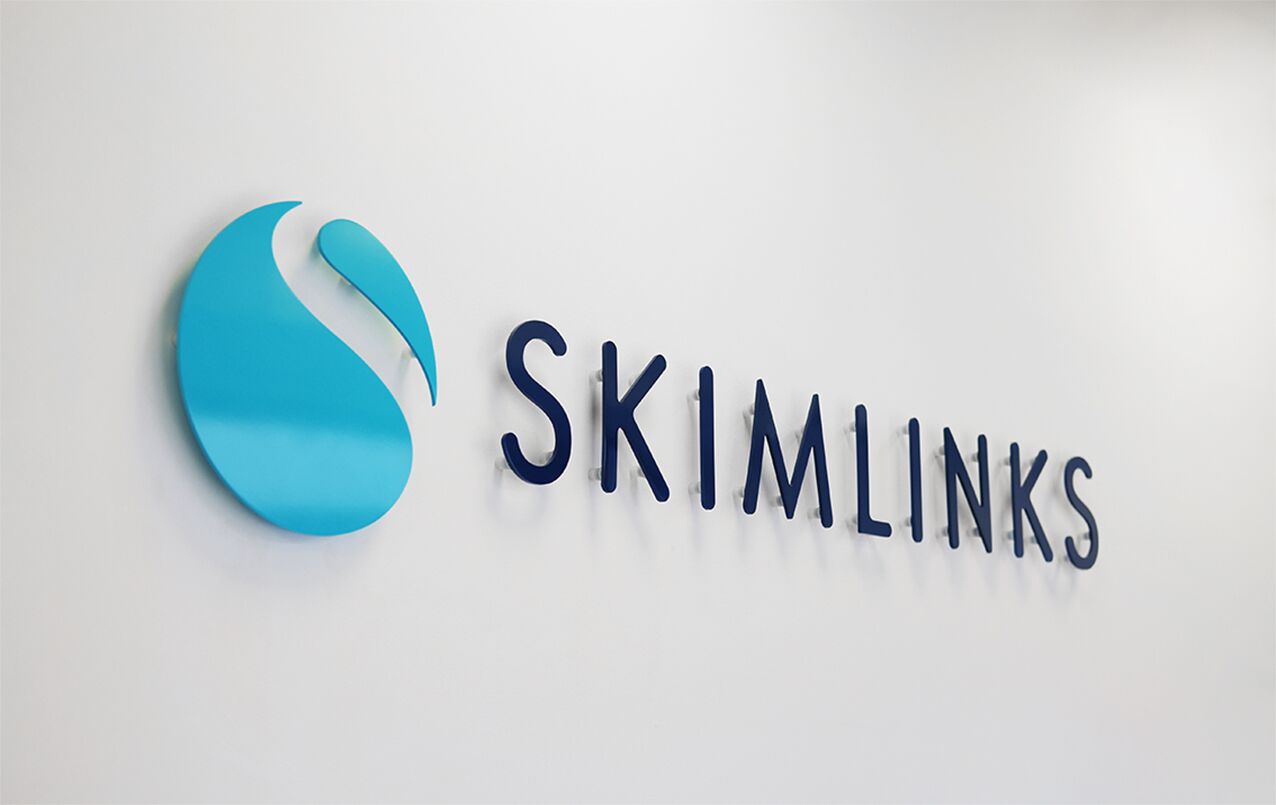 Skimlinks is another site through which you can promote your content, and you can earn commission by displaying the ads providing by the Skimlinks. You can make through Skimlinks by just publishing the advertisements of the Skimlinks on your website or your social media accounts like Facebook, Instagram e.t.c.
The working principle of the Skimlinks is that it provides you with affiliate links to earn a commission. You display the link getting from the Skimlinks on your website when a user buys a product using this you earn a commission from the sale. The minimum threshold for the Skimlinks is $65 through Payoneer.
Pros
More extensive setup of 25000 plus merchants connected with Skimlinks.
Quickly share the affiliate links anywhere by using Skimlinks.
Fast payment method which makes life easier for affiliate marketers.
No investment required.
Cons
High commission of 25% detected by the Skimlinks.
No live support.
8. Shopify Affiliate Program
Shopify affiliate program is another platform that provides you with a way to earn money through commission on each sale.
Product Type: Product type is an option through which you can categorize your product, and you can define it by ading the variants. You can create unlimited product models. It's only classified your product. For example, you want to promote Milk, and you can give it product type Dairy.
Average Commission Rate: On each transaction, Shopify charges 2.9%+0.3$ per transaction.
Cookie Duration: The average time for a cookie depends upon the type of cookie. There are two types of cookie "persistent" or "session." Persistent cookie time is until it deletes, and Session cookie timing is about 30 minutes.
Minimum Payout: You can earn a minimum of 25$ from the Shopify.
9. SEMRush Affiliate
SEMRush is also an online earning marketplace. In which you earn money from affiliate marketing. SEMRush is a software that provides you with SEO optimization. You may like how to seo optimize your title. SEMRush affiliate work with BRSUH.com for affiliate marketing.
Product Type: You can promote any product using the brush, com, which works with SEMRush for affiliate marketing and can earn money by the marketing and get paid whenever a user purchases a product using your link.
Average Commission Rate: The average commission rate for SEMrush is 40%.
Cookie Duration: Cookie Duration for SEMRush is almost ten years.
Minimum Payout: The Minimum payout is $50 through SEMRush and BeRush thorough PayPal or Payoneer.
10. Click Bank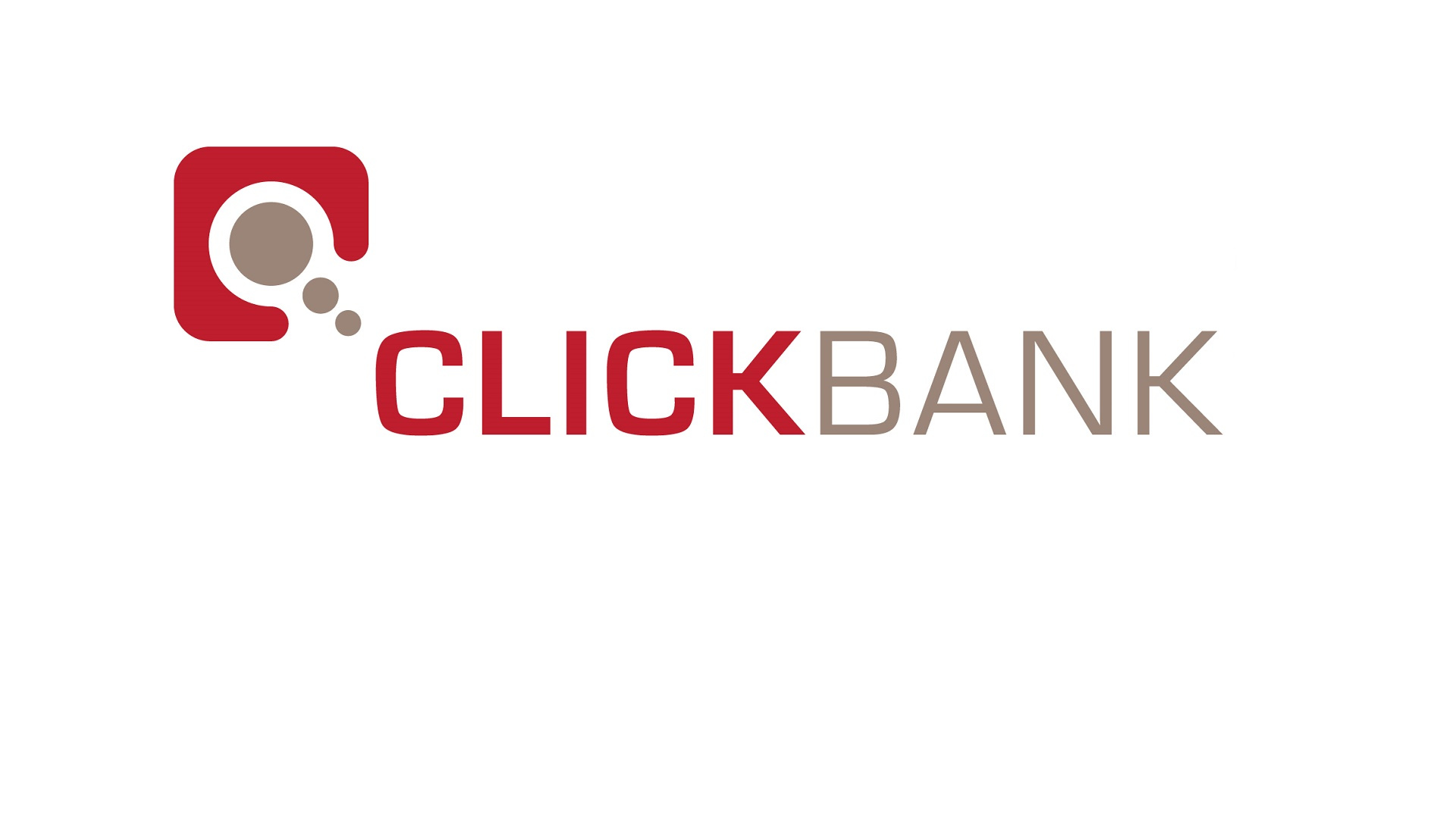 Click bank is an affiliate market place where you can promote sales and can enlarge your business.
Product type: ClickBank is an affiliate market place, and it has more than sixty Million users. It is also the best site to earn money by using affiliate links.
Average Commission Rate: The average commission you pay is about $30, and you can earn more than it as it depends upon the sale.
Cookie Duration: Cookie duration for ClickBank is 60 days.
Minimum Payout: The minimum threshold for ClickBank is $100.
Pros
It is easy to save, and almost free source of income-you does not need any investment for sale, and you get paid based on commission.
Online Trading and online payment.
Provide detailed information about the vendors.
Cons
High refund rate.
More competition among the vendors.
Weekly email support
11. eBay Partner Network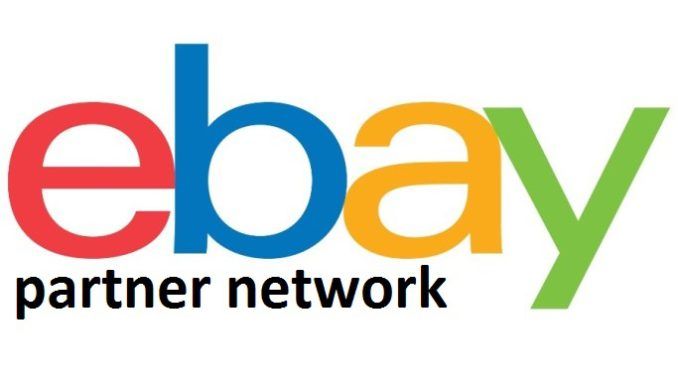 Product Type: eBay partner network also works on the policy of commission. You send customers to the EBay partner network, and they pay you if some visitor buys a product by using your link.
Average Commission Rate: eBay partner network pays upto 50% to 70% commission on their product sale.
Cookie Duration: Cookie duration for the eBay network is 24 hours.
Minimum Payout: The minimum payout through the eBay partner program is $25, and eBay pays you every month.
Pros
The high-speed network of advertisers and provide you facility of connectivity with millions of people.Fast payment method.Low payment Threshold of 25$.You can achieve this goal quickly.
Cons
Difficult article approval criteria.
Doses do not have Paying clear rules or a fixed commission rate.
Mistakes to Avoid in Starting PPC Affiliate Programs
Promoting the wrong products.
Avoid promoting faulty products.
Always choose the right affiliate program.
Be careful about the traffic and use ways to increase traffic.
Invest money on trustful websites. Always focus on the quality content.
Promoting low-cost products Having a poor quality website.
Basic Models of PPC Ads Networks to Monetize With
Affiliate Marketing
Affiliate Marketing is the best way to promote your business and can improve your earning. You should display the ads on your website and always display high ranking ads.
Earnings Per Click Affiliate
Earn-per-click affiliate is another method to earn money by just obtaining the commission on clicking the number of ads. It is the amount of commission you gain on the average clicks on your affiliate links.
The basic model is just like PPC. It works on the average rate of clicks on your affiliate links. This is the way many big bloggers earns more money then any ad network like Google Adsense.
Pay-Per-Click Travel Affiliate Programs
Pay-per-click travel affiliate programs are just like the PPC in this programs you earn by just clicking the paid ads, and you advertise traveling agencies ads or any other traveling products on your travelling blog, whenever any user clicks on these ads and buy something you make money.
You just market the services of many other traveling websites, and if anyone buys the product or ticket on clicking your ad, the company pays you the commission.
Amazon Affiliate Cost Per Click (CPC)
Amazon's affiliate cost per click is an online earning system. The largest commission is earning a program in which you advertise the product of amazon.
If someone buys the product using your affiliate link, Amazon pays the commission to you. For example, promoting a product of price $25 and has a fee of $5 if someone by this product the amazon pays $25*5%= $1.25 to you.
Each product has its ow affiliate prices and you can research it and find the product with highest affiliate rate, It can boost your earning. Interestingly, you can earn $100 to $25000 from an amazon affiliate website.
Amazon's affiliate program is a simple way of making money, but you must have a good SEO skill and good marketing strategy to derive related traffic on your blog according to your affiliate products.
How to Increase Revenue of your PPC Ads
Gmail or Social Media Marketing: Don't ignore this factor and also promote your affiliate links on your social media accounts and share your affiliates links to your subscribers by sending them Email.
Write SEO Optimized Post that Ranks: Optimized post means the post you are should rank on first page of Google on your targeted keyword, Also do internal linking which is very good for SEO. place the ads in such content where there is an excellent chance of rankings and clicks on your affiliates links.
Pro Tips to Earn Money by PPC Affiliate Program
Create an Account on the Beneficial PPC Affiliate Site: You should have an account on the Adsense, and you must have to know about the marketing strategies, then you will earn money through PPC.
Increase your Social Media Network: Increase your social media network by just making accounts on Social media and get connected with your clients.
Wait to Get increase in Ranking: Show patience in this program as the main moto of this service is getting clicks. Adopt the way of getting clicks; it all depends upon the quality of content.
Be Honest: Promote the right things to your users that really give benefits to them.
Right Platform: Choose the right platform.
Target Languages: Choose the right Language and the right country for which you are targeting.
Avoid Using too Many ADS on your WebSite
Avoid using many Ads on your website as it affects your site. Too many ads is a cause of poor user experience, Which decreases traffic organically. Too many ads disappointed your daily users, and they leave your site.
Your Website Traffic Sources Matter A Lot in PPC Ads
Your website traffic source matters a lot. If you have organic traffic, then you earn through ads. So keep focusing on the increase in traffic organically, not just on ads. The niche of your site maters a lot if your website provides quality content, and the users are satisfying then you can easily earn from the affiliate programs.
Final Words
You can earn money through PPC Affiliate. You can even make $25000+ in one month if you have a website or blog with good traffic. Consistently post quality content to your site or blog and you will be able to make money by marketing techniques of PPC Affiliate programs which I've told you in above. Do comment if you have any question regarding PPC Affiliate Ads.