The retail segment is brimming with opportunity and competition.
While entrepreneurs have a good reason to join the bandwagon, they must go the extra mile to get a head start over the competitors.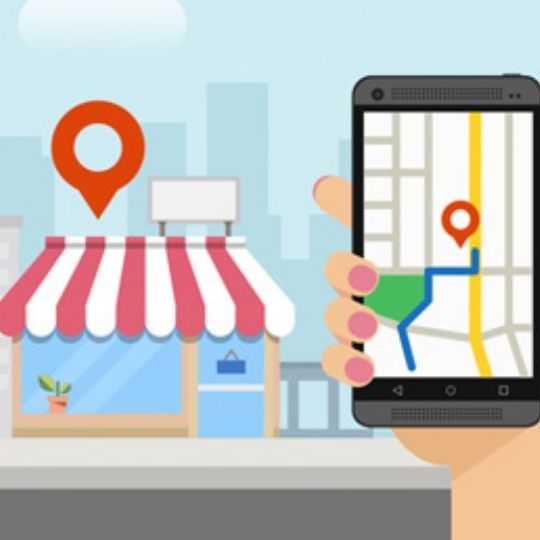 Moreover, the pandemic has changed the way retail stores operate. So it is crucial to keep pace with the trends.
Technology can help you on all fronts.
From making the most out of the opportunities to beating the competition and staying ahead of the trends, you can find ideal solutions for all challenges.
But retail is a traditional domain, and making a tech switch can be a daunting task.
However, you can create a viable roadmap to navigate the journey and win the retail tech game.
Here is the best tech advice retailers can rely on.
Determine Your Needs and Objectives
A retail tech upgrade should not be random, but a strategic and well-thought process.
The last thing you should do is rush into buying new hardware and software.
You may end up spending money on solutions you do not need or opt for extra complex ones.
Experts recommend determining your needs and objectives and customer pain points in the first place.
You may want to reach more customers, improve supply chain management, or speed up checkout lines.
Once you have a clear view of things, you must create a roadmap of where you want to see your retail store in the future.
Budget is another factor you should decide on at this point.
Reinvent Customer Experience
Resolving your needs and challenges should be the purpose of tech transformation.
But customer experience is the core of any initiative for retail businesses.
Reinventing them is the need of the hour because buyer expectations have changed in the new normal.
You may not expect foot traffic to resume as usual for the foreseeable future.
So ensure you are ready with better solutions for online orders, doorstep delivery, and curbside pickup.
You may already have the basics in place, but consider going the extra mile with customer experiences.
For example, you may add AR features to your website to enhance product showcasing.
The idea is to show buyers that you are better than the competitors.
Outsource Tech Expertise
Another valuable piece of tech advice for retailers is to outsource tech expertise rather than onboard an in-house team.
As you embark on a digital transformation journey, you will need new software solutions and technology upgrades down the line.
Consider collaborating with a software development firm specializing in retail solutions.
You can even find an offshore partner to find affordable talent from locations like the LATAM region.
Outsourcing is always a better option for businesses in the non-tech domains like retail.
It saves you from burning a hole in your wallet by having a team you do not require for day-to-day operations.
But you have qualified resources working just like your own team.
Work on a Viable Communication Plan
Surprisingly, going high-tech takes more than implementing the best software solutions for your retail business.
A viable communication plan is crucial to ensure that your team is on the same page.
It helps them make the most out of technology and derive benefits for your business.
Give your team a heads up in advance and provide them insight into the benefits of new tech.
They will be more willing to buy in and leverage the solutions to their advantage.
Training is also a key step of tech implementation as it makes your staff comfortable with technology and prevents mistakes.
Test New Technologies
Although you may be enthusiastic about getting started with a new solution, it is not the best way to do things.
You must test your processes to ensure they integrate seamlessly and work properly with the new system.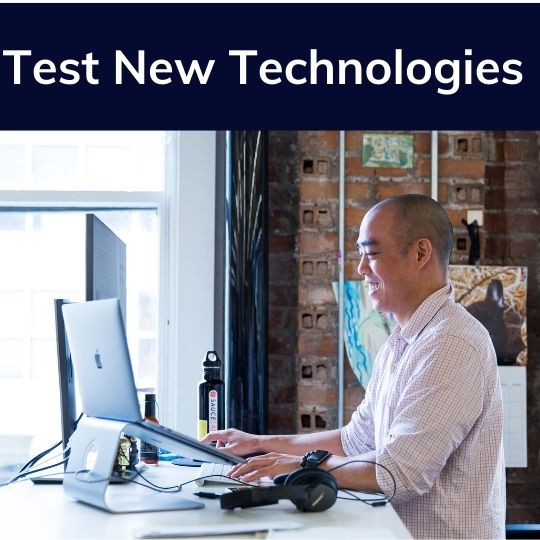 The last thing you want to encounter is a glitch when a customer uses the solution in real-time.
It is risky to go ahead without testing because a data loss or faulty transaction can affect the reputation of your business.
Testing prevents such problems and keeps your business on the safe side.
Look for a software development partner that provides testing services so that you can be extra sure with tech implementations.
Map Out the Implementation Process
If your technology passes the testing phase, you can get started with the execution.
But do not jump head-on because retail tech solutions have several moving parts.
You must map a process depending on your current ecosystem.
Consider factors like data migration, cybersecurity, and employee training.
Also, find out the timelines to get the solution up and running and ensure reliable support to handle issues post-implementation.
You must also have a plan B if you encounter downtime during the execution phase.
A dependable IT partner can cover you on all fronts, so find one you can rely on.
Retail tech is trending and easy to embrace, provided you choose your solutions wisely and find the right partner to develop and implement them.
Everything boils down to knowing what your team needs and what customers expect.
Your software development partner can suggest ideal solutions accordingly.
Follow these tips to embrace digital transformation and stand apart in the industry.
Also, read about The Advantages of Blockchain Technology in Various Industries, Technology Behind Horse Racing Events, Technology Behind Horse Racing Events & Technologies Behind Live Poker Games.