The online casino industry has switched things up in the gambling scene since it was introduced in the mid-90s.
Along the way, they've embraced new technology and equipment, like the gamers did to improve their gaming experience , to enhance their product and make it more accessible.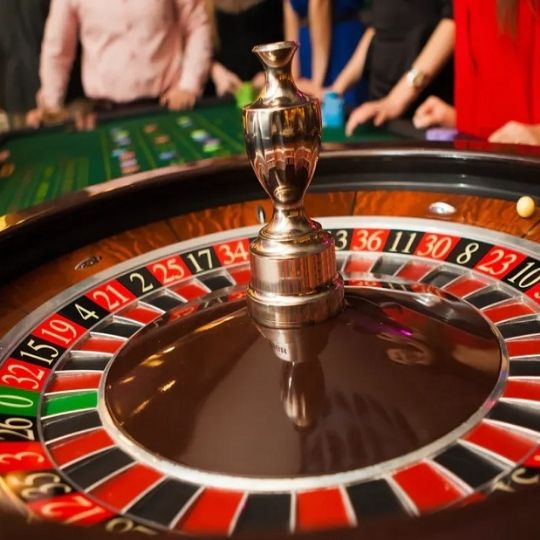 Online casinos hire top-notch developers to develop high-quality games such as poker, roulette, slots and all that jazz.
This has increased the demand for online gambling and attracted a lot of people to try out modern casinos.
But there are some people who prefer to gamble with other people around, which is why online casino platforms have introduced a new gaming category – live games.
Live casino games, such as poker and blackjack, are virtual games that are played over the internet.
In fact, live games are so popular that they are now considered a norm and are offered in most casinos.
The popularity of live poker tournaments is at its peak, and Online players love playing live dealer poker more than ever.
But how do live poker games work? What technologies are behind live poker tournaments?
Here is an article which focuses on different aspects of live poker gaming.
Techs that Power Live Online Poker
Live poker games are great for anyone who loves playing the game but can't always get to gaming venues in their area.
It offers a way for you to enjoy everything about both land and online casinos, but with the ease of betting at home.
The casino lets you play these games from smart devices at your disposal.
With this, you can experience all of the excitement of online casinos in a real, grab-and-go environment – with the added bonus of no waiting or downloading.
They use a combination of advanced techs to present you live poker.
These are some significant technologies that enable casinos to provide live poker gaming:
Web Cameras and HD Cameras
The live poker tournaments are full of video screens and high-definition cameras that show the live dealer games.
It would be less immersive without any HD equipment trained on every table.
Every game is watched by at least four HD cameras from multiple angles.
The perspective of the players is customizable so that they can choose between top-down views or a wider shot perspective.
This gives them more flexibility in how they want to view the game. This way, they can choose the right position at the table.
Just like many factors, seat position at the table is important. Lojack position in poker, hijack, button, big-blind, and there are several more positions in the game that you can choose.
Along with HD cameras used by the online poker platforms, web cameras used by players also play an important role in live games.
If a player doesn't have a device with a web camera (or front-facing camera in a smartphone), they will not be permitted to live tournaments.
Having a compatible device with a web camera will allow other players and dealers to watch you.
GCU (Game Control Unit)
GCU stands for Game Control Unit, and it plays a very crucial for in the smooth and fair functioning of live poker games.
It is a device that is equal to the size of a chocolate bar and is placed at every table.
It enables operators to encode and broadcast video from live dealers into a seamless HD live video streaming for players.
Game Control Units are designed to ensure that the live connection between studios and gamers is never interrupted by working in tandem with a live stream of footage to ensure that the flow of gameplay is seamless.
The cameras in studios are constantly monitoring and adjusting for any delays or other problems which may cause a delay, and the GCU is always on standby to make sure that there are no interruptions.
OCR (Optical Camera Recognition)
OCR or optical camera recognition tech is being used by online casinos while conducting a live poker tournament.
OCR technology is responsible for recording all activities carried out in a casino/studio where the poker game is being hosted.
It is defined as a computer process that continuously monitors an environment and gathers real-time information on events occurring.
This advanced technology allows players to communicate with the dealer and fellow players.
Along with these benefits, OCR technology helps you to play your game safely.
The software records players' every move and even a dealer's shuffling of cards.
Thanks to the power of optical recognition, players can check for any scams or malpractices.
As a result, we can confidently say that this technology not only ensures player safety but also provides an experience similar to that of an offline casino.
Table Monitor
Table monitor is a simple yet vital tech that is used in live poker games.
If GCU is functional without any problem, the table monitor can be helpful to the dealer in following players' decisions.
For instance, a dealer can check on the monitor whether a player wants to fold or proceed with the hand he has received.
The computer monitor allows dealers to keep an eye on any bets that are still eligible to be placed and those that have been disqualified and can be closed.
Additionally, the table monitor provides live chat functionality where players and dealers alike can interact.
This enriches the live gaming experience as it provides a real casino gaming experience by making communication between players and dealers.
Chatting Functionality
One of the best things about live poker games is that they foster social engagement – and an activity that players can enjoy even if they're not poker pros.
With live chat and instant messaging, it creates a social network.
Players don't need to personally go inside a brick-and-mortar casino to play a game, and they can still talk with the dealer and ask questions about the game.
They can also communicate with their fellow players at the table.
Most live poker games or live poker tournaments at an online casino feature an instant messaging functionality.
This function is easily accessible from the live game.
Live chat or real-time messaging is helpful for novice players as dealers can guide them each step of the way.
Thus, this technology has been an integral part of live poker gaming.