In historical cinema, the Victorian era is one of the most overrepresented periods.
We all have clear assumptions about what Victorian Britain looked like thanks to the popularity of Dracula, Sherlock Holmes, and Charles Dickens adaptations—women in corsets and long skirts, men in top hats and stiff, high-collar shirts (and yes, gentlemanliness), foggy evenings in London, a city populated with tragic orphans, repressed aristocrats, Oscar Wilde, and Jack the Ripper.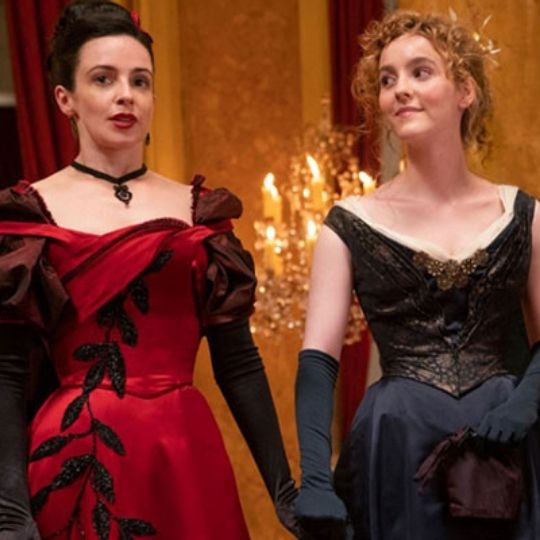 An age of incredible technical progress, but also of ridiculously traditional ideas toward class and gender.
The popularity of Victorian literature contributes to the perception that England was at the center of the universe.
It was an interesting time in cinematic costume design since some films were meticulously realistic, while others used a completely fictitious depiction of the Victorian era.
Whatever the situation may be, we can't deny the reality that both creators and spectators liked the Victorian era.
So, for any Victorian Era aficionados out there, here are some of the finest shows.
If you have an Internet connection and a Netflix or Hulu membership, or a cable TV connection with a good channel lineup, you can view these shows easily.
We recommend Spectrum Internet and TV subscription for both. Simply contact Spectrum Customer Service and get yourself an amazing subscription.
Now without further ado, let's hop right into the best shows set in the Victorian Era.
Penny Dreadful (2014 – 2016)
The title of the series refers to popular 19th-century serial publications in the UK–literature that told stories of crime or supernatural subject matter – and follows the life of a powerful medium in the form of Vanessa Ives, Malcolm Murray, an explorer, and a hunter.
The show's themes include the consequences of religious faith in an age of secular governance, the definition of evil, and the challenges of being a woman in an age of uncontrolled patriarchy.
Penny Dreadful is puzzling in a good sense, thanks to its expertly filmed and outstanding acting.
The Alienist (2018 – present)
The Alienist is a historical drama set in the late 19th century. The drama adds a psychological crime thriller twist throughout its plot.
It is based on a novel of the same name by Caleb Carr.
It's a gripping, suspense-filled psychological thriller that'll have you guessing long after the credits have rolled.
The protagonists impress in their individual roles, and when they join forces to catch the killer, they become a force to be reckoned with.
Set in a very detailed and believable 19th Century America, the protagonists impress in their roles, and when they join forces to catch the killer, they become a force to be reckoned with.
Overall, The Alienist is a worthy contender for Best Netflix Series of All Time due to its beautifully crafted plot lines, near to superb acting, and completely spot on exact period settings and costumes.
For any Suspense Thriller fans out there, this is a must-see.
Sherlock (2010-2017)
Sir Arthur Conan Doyle's Sherlock Holmes detective stories inspired the British crime series.
Sherlock Holmes and his flat-mate and buddy, Dr. John Watson, are shown solving various issues in modern-day London.
Despite Detective Inspector Greg Lestrade's and others' initial mistrust, Holmes' superior intelligence and sharp observational ability eventually win them over.
This espionage thriller series is highly recommended to everyone, not only because of Benedict's outstanding portrayal as a highly functioning psychopath but also because of the manner it was presented, which made it completely unmissable.
A must-see criminal thriller with a cringe-worthy yet intriguing narrative and superb acting.
Dickensian (2015-1016)
Dickensian, produced by Tony Jordan, previously of EastEnders, may be regarded as a nineteenth-century adaptation of the BBC's popular soap opera.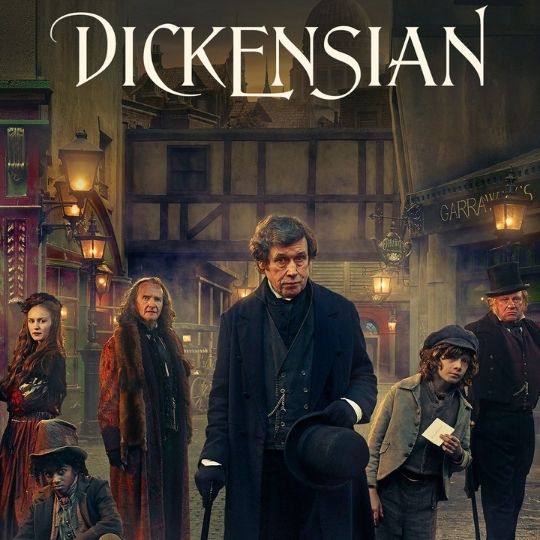 The action takes place on an unnamed London street crowded with businesses and bustling with people – beggars, hawkers, merchants, passersby.
A tavern, like Queen Vic in the drama, serves as a focal point for most of the action.
The characters come from various socioeconomic backgrounds and engage with one another on frigid winter days when the snow is either deep or light on the ground.
These narratives are intertwined in each of the twenty half-hour episodes, creating a universe of continual change.
Each of the twenty half-hour episodes weaves together diverse stories to create a universe where there is always something happening.
It's a credit to Jordan's work that he was able to show mid-nineteenth-century London as a bustling metropolis filled with corruption, but with a dash of compassion tossed in for good measure.
Bridgerton (from 2020 till now)
Bridgerton is one of those binge-worthy series that will keep you affixed to your screens.
The show's massive success among Netflix members across the world may be attributed to a variety of factors, including the swoon-worthy romance, handsome protagonists, exquisite costumes, and sumptuous historical vistas.
If you enjoy the book series, you should give this a shot! Of course, it wouldn't be a completely accurate depiction, but it was quite realistic in terms of the romance.
Finally, if you're searching for a Pride and Prejudice or historical romance show, this is a good choice. There is a good chance that you'll enjoy it.
To summarize,
The Victorian era has been the focus for producers as well as fans, because of the stunning clothing, accents, gentlemen, and great demeanor of the characters.
Try out the shows featured in this list if you're seeking some of the greatest shows set in the Victorian era.
We are confident that you will like them all. Have fun streaming!