Wondering How to create an educational app for free? If your answer is yes, then you are at the right place.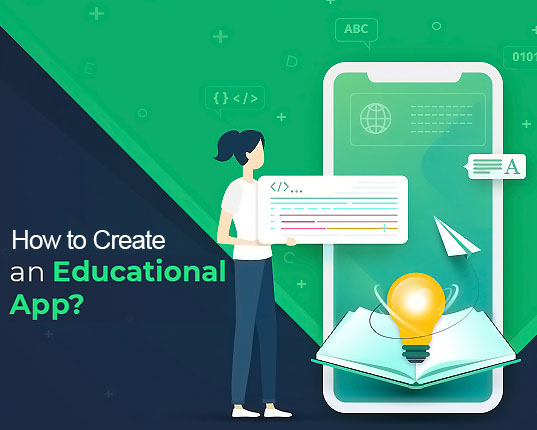 Educational App for Free
Creating an app free of cost might seem like an impossible job. But luckily, there are specific tools available out there that can help you build mobile apps free of charge. But the question is, would those free apps be good enough for the job you are looking to accomplish?
The answer would be a big NO. Anyways, if you are going to launch an education app, and before you get started with education mobile app development, you want to start with an MVP (Minimum Viable Product). It lowers the cost of testing in the market and is less risky.
However, if the question is, how to create an educational app? You can go through this article.
Is it Possible to Create a free Mobile App?
Yes, it is possible to create a free mobile app. There are lots of free app builders available out there that help you with education app development.
Most of these apps are pretty straightforward to use as they come with readymade templates, which you have to customize using drag and drop tools. Plus, the best part is that you don't even need to learn to code to develop mobile apps.
However, most of these apps have limitations and don't perform well at an advanced level. So you can build an education app without hiring app developers. But you can also learn to code and get started with a framework like Flutter, which is pretty easy to understand. Chegg is a good website where you can get the best idea for your app. People often search for Chegg answers for free, which will lead you in the right direction.
How to Create an Educational App for Free?
The internet has a lot of app builders that help you in developing an educational app. Among them, one top choice is Apphive. It is an advanced app builder that allows making dynamic mobile applications without typing a single line of code.
All you need to do is drag and drop elements, edit the app layout, and your mobile app is ready within minutes. Also, the app is free to use with limited features. Even the app builder is pretty powerful so that you can make any app easily.
Now the question is, how to create an educational app using Apphive? For this, you can follow the below steps:
Step 1: First, sign up on Apphive and verify your account details.
Step 2: After that, you have to choose a template. Apphive has a wide range of templates; select the one that suits your needs.
Step 3: Next, it will take you to the app editor to find different elements. Drag and drop all the stuff that you want in your apps.
Step 4: Once the app is ready, download it, and you are prepared to publish your app on platforms like Google Play Store, Apple App Store, and others.
Also, if you are stuck with the process and not sure how to create an app with AppHive, you can follow their detailed guide.
Final Words:
So that was all about how to create an educational app for free. I hope this guide has helped you with your query.
Also, I hope you will check out Apphive. But do remember that tools like this one will not help you make full-fledged mobile apps. As a result, you will need to get started with full-fledged educational app development and build scalable apps.
Here I have the best 6 ways to solve All your study problems. Anyway, if there is anything else you would like to ask, comment below, and I will surely help you.