Companies that sell on Amazon have included a new approach to get rid of extra inventory. This approach is to make certain returned products available for repurchase.
But, what is the process for purchasing Amazon returns? Continue reading this article for additional information if you want to learn more.
How to buy returns from amazon 2022
Customers can save time and money by purchasing returned products from Amazon. It is done through a liquidation company. These B2B platforms accept merchandise accessible on Amazon from sellers.
These sellers want to sell their excess inventory for a lower price than new products. Customers may use liquidation company websites to look for and buy Amazon products. And they prefer to buy returned items in large quantities.
Where to Look for Amazon Return Pallets?
Here are some largest liquidation companies you can look for an Amazon return pallet at auction or set prices.
B-Stock
B-Stock conducts Amazon liquidation auctions in a variety of countries. Customers in the United States and Europe are the only ones who can shop.
Depending on the vendor, the condition of each pallet will vary. Individual lots may be in varying states of repair, from brand new to salvage.
Customers must apply separately to each Marketplace since each has its own set of approval criteria.
The delivery choices and costs will vary per vendor. Some provide flat-rate or free shipping. Others calculate shipping cost rates by liquidation pallet.
BlueLots
BlueLots sells some of the most well-reputed companies in the country, including Amazon. They do not mark up their products. They instead charge merchants directly for their profit.
Customers do not require to create an account to explore their clearance. But customers must register on the website to access the entire inventory.
BlueLots also has tight guidelines for sellers. They must sign a contract. The contract states that they have the legal right to sell their return pallet.
The size and weight of each liquidation pallet determine the shipping expenses. The shipping cost per pallet is generally between $300 and $400. Third-party freight carriers handle these expenses. FedEx, UPS, and USPS are among their shipping options.
888 Lots
888 Lots Customers set rates with individual merchants. They usually work with predetermined prices.
For clients in the United States, a valid resale certificate is required. They demand a legal business registration from non-US customers.
Small, individual Amazon pallets, as well as huge bulk pallets, are available. There is no minimum order requirement if consumers purchase the entire liquidation pallet or SKU.
888 Lots sells only brand new Amazon pallets along with the following things:
Amazon's sales rank
Product images
Item descriptions
Item condition
ASIN
Amazon review rank.
They also offer a decent profit estimate for individual products.
The pallets' transportation costs are governed by their size and weight. They charge a flat shipping fee of $12.99 per box for lots. They also provide clients with the option of arranging their own shipment.
BULQ
BULQ is a liquidation business situated in the United States. It works directly with merchants and sellers, including Amazon.
They advertise fresh products three times every day. The prices vary based on the vendor. Some are predetermined, while others are subject to a 48-hour auction.
To browse BULQ's sales department, you don't need to register. But they do demand registration to make transactions. All of their clients must also have resale certificates.
They do not accept refunds or exchanges on their pallets or lots.
For cases, they require a $30 set delivery fee. Pallet freight shipping charges are calculated depending on the following factors:
Warehouse's weight and size
Distance to the customer's location.
They only ship to return addresses in the United States.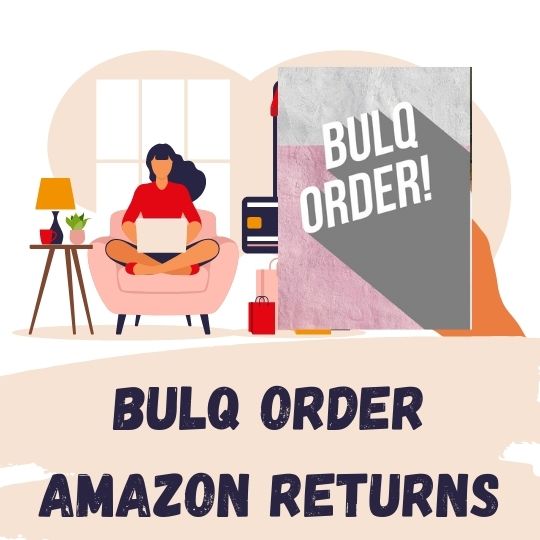 Liquidation.com
Liquidation.com sells Amazon and other firms' clearance lots by truckload, pallet, and box. They mainly offer clothes, electronics, houseware, industrial, automotive, and computer items in various situations.
They are generally sold at Amazon liquidation auction, with bidding starting at $100. However, certain pallets may be purchased right away.
Buyers must first register on liquidation.com before placing a bid or making a purchase. Non-US customers and orders exceeding $5,000 require wire transfer payment.
BoxFox
BoxFox sells off its Amazon and other branded pallets from their merchants.
Users may register for free and download the BoxFox app to keep track of live auctions.
Because they only sell brand new things, BoxFox only sells Amazon overstock, not returns. They assign assessment values to each item. Purchasers are free to bid above or below their set price.
Each lot has an asking price. And any bid more than that price will be immediately accepted.
Their all on-sale goods give product images, ratings, market valuations, and other information.
Customers will be charged for shipping and a 7% fee on each transaction.
Because inventory is sent directly from Amazon and other biggest sellers, BoxFox cannot give the cost of shipping at the time of bidding. Customers may, however, compute delivery charges themselves using their website.
These are the top-rated Amazon goods liquidation firms. Webretailer, on the other hand, has a comprehensive list of similar businesses.
What Can You Expect in Amazon Truckloads?
Amazon truckloads are divided into four categories:
Large products, or 'Bigs'
These truckloads comprise 26 tall pallets, most of which carry huge products like televisions, large appliances, display cases, furniture, and other comparable items. These lots are perfect for major retailers with the necessary area to sell these things locally in physical stores.
Small products, or 'Smalls'
Small truckloads of cargo contain small products. The average piece count is very high since the Gaylord pallets can hold numerous smaller things. Some of them, like designer sunglasses or watches, gadgets, and branded accessories, can be high-valued items.
This product is ideal for both bin shops and internet sales. These truckloads frequently have the most profit potential because of the giant component counts of potentially extremely high-value objects.
The millions of items you'll receive in these lots may take a long time to process, especially if you want to market them online, but they should provide you with the highest return on your original investment.
High Retail
These truckloads include the most popular resale products in smaller amounts. They comprise 26 pallets with lower item counts than small truckloads. But they are more likely to contain the most vital retail products, which are in high demand by online retailers.
These lots will comprise some of Amazon's best-selling merchandise, resulting in a faster turnover but lower total profit potential.
Clothing
Clothes are a big business for Amazon, and the high rate of returns means there's no lack of good-looking clothing, much of it poly-bagged and ready to sell. Many buyers of clothes truckloads want to resale the merchandise in countries where American apparel is in high demand.
Each of the 26 pallets on these lots may hold up to 1200 articles of clothing or more. Designer apparel and accessories, such as purses, scarves, belts, and more, are also available to lucky customers. Apparel lots are usually a combination of men's, women's, and children's clothing. However, occasionally will also include baby items.
Your inventory keeps changing, is this normal?
Yes, it is.
The difference between the inventory totals for the previous and current reporting periods is known as inventory change. The term is used to calculate the cost of products sold and as a starting point for analyzing inventory management in the materials management department.
For example, if the ending inventory at the end of February was $400,000 and the ending list at the end of March was $500,000, the inventory change was $100,000.
How do you evaluate a product's condition?
You can evaluate an item's condition through proper research.
Buying Customer Returns Pallets from Direct Liquidation
Returns pallets are often sold for far less than the aggregate MSRP worth of each pallet since they are sold "as is," which means they have not been handled or inspected by us. Typically, an untested pallet of Amazon returns will have a success rate of up to 75 per cent. It is based on Direct Liquidation's previous experience with untested pallets of returns.
The procedure for purchasing Amazon returns pallets is straightforward. You must first create a free account with Direct Liquidation before buying returns.
You may use the website's search feature and drop-down category options to locate the kind of Amazon returns you want to bid on once you've created a free account. You may also go straight to Direct Liquidation's Amazon vendor website, which lists every boxload, pallet, and a truckload of Amazon Liquidations that they presently have for sale.
After you've found a pallet of returns you like, all you have to do is place bids and wait to see if you've won the auction. If that's the case, all you have to do now is pay for your items and arrange shipment. Pallets purchased through Direct Liquidation's website can be delivered using a bank wire, credit card, or credit account.
Many of the pallets sold by Direct Liquidation can be purchased for a predetermined price if you don't want to participate in live auctions. If a lot has a 'Buy it Now' button, you can buy it right now. Click the button to be transported directly to the purchasing page.
How to buy a pallet of amazon returns or how to buy amazon return pallets
If you want to buy a quality amazon return pallet, you must conduct extensive research. Buyers of reputable liquidation businesses have specific perks.
Customers who used the first opportunity to buy inexpensive stuff without investigating the vendor, the merchandise, or anything else came up with the idea of only junk being sold through liquidation firms. It is a business cardinal sin. It should never be committed. Always conduct thorough research.
Purchasing Amazon return pallets from a reputable vendor such as Direct Liquidation means you've already finished half of your labour.
Nonetheless, you should always seek the manifest of any lot that interests you. Direct Liquidation offers manifest for most lots, a list providing all pertinent information regarding the product contained in a pallet, such as its condition.
Direct Liquidation creates all of the manifests for its online liquidation marketplace by scanning Universal Product Codes and entering them into our own software to verify that each manifest precisely defines what is included within each pallet.
The manifests that Direct Liquidation gives to its business clients, if accessible, provide vital information that will assist you in selecting the products you require as well as planning how to promote them.
Even with a pallet of returned stuff, you will be able to discern what products you are obtaining based on your target market and consumer base.
Whether you buy unsorted customer returns, which are the cheapest, or closeouts and overstock merchandise, which have the highest resale value but cost a little more, is entirely up to your personal choice and company needs.
FAQ – Buy returns From Amazon
can you buy amazon returns

Yes, you can buy amazon returns through liquidation firms.
Where are Amazon Returns Sold?

The majority of Amazon returns are sold on liquidation firm websites.
 Customers may explore pallets by selecting "Amazon" under the "Marketplaces" or "By Seller" category on these websites, which lists all of their sellers on their drop-down menus.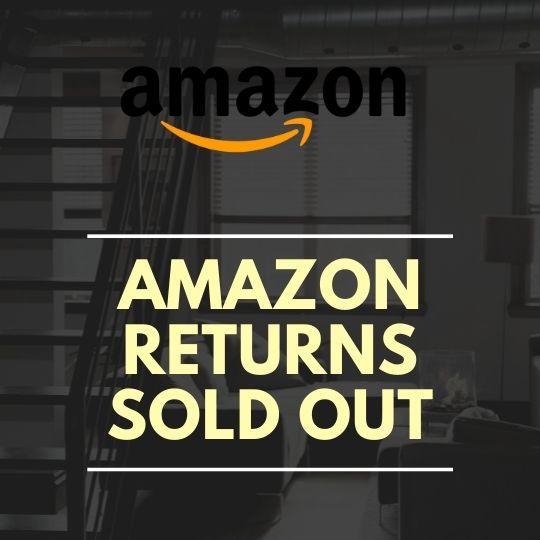 Why Would I Buy Amazon Return Pallets?

There are many reasons to buy Amazon return pallets. A return pallet is an excellent method to build up your inventory if you own or are beginning a business.

Return pallets are typically offered in quantity with a wide variety of items, including apparel, electronics, and cosmetic products.

You may also concentrate on a certain area or sell across numerous categories to determine what your consumers are most interested in.

The purchase of Amazon returns a reasonable alternative to consider when filling your business's stock because resale enterprises are growing increasingly popular and effective.
How can I understand a product's condition?

You can conduct thorough research to understand the item condition properly.
How can I return my product if I am not satisfied?

Yes, you can return your product within the specified time mentioned in the returns policy.

They have strict policies. For instance, BoxFox doesn't accept returns, exchanges or cancellations on goods purchased via Build a BOXFOX or Ready to Ship.

They accept returns for products purchased on the Marketplace within 15 days of purchase for a $7 return fee.
How much does a pallet of Amazon returns cost

The cost of Amazon return pallets varies based on the liquidation firm selling them and the size of the pallet.

Prices for bulk pallets can range from $1,000 to $6,999, depending on the good's quality and market worth. Customers can bid more or lower than the retail value of the entire pallet.

Furthermore, the value of some pallets might be as high as $10,000. But, depending on the number of bids received and the length of the liquidations auction, they may be sold for less.
Overview – Buy returns From Amazon
Amazon Return pallets can be purchased by certified sellers through auctions or liquidation businesses. Customers can locate Amazon items by going to websites' "By Vendor," "By Seller," or "Marketplaces" sections.
Pallets from Amazon range in retail price from $100 to $10,000, depending on the B2B marketplace, and are a less expensive alternative to typical wholesalers for stocking a firm. Does Walmart sell Amazon gift cards or how to resign from Amazon A to Z.