The modern world has become very comfortable for smartphone owners. Now, one device replaces dozens of gadgets like a camera, player, laptop, or even a remote control.
But one feature stands out from all the others. Mobile payments have become something of a new stage of evolution.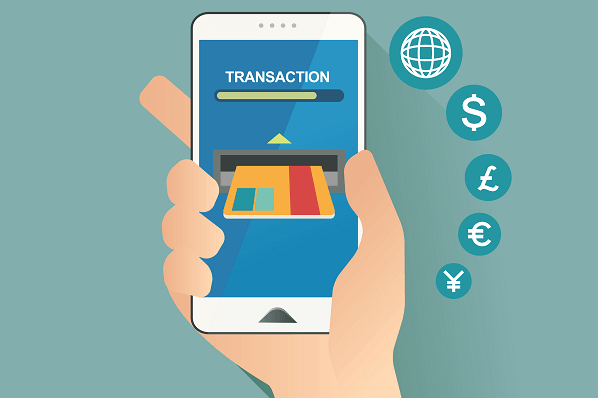 Now you do not need bank cards because you can complete all financial transactions by using your smartphone.
However, this method of buying goods and services has both advantages and disadvantages. First, let's understand the basic terminology.
What You Need to Make Mobile Payments
One of the main conditions for making mobile financial transactions is the built-in NFC module. In addition, you need Apple Pay, Google Pay, or Samsung Pay app to save your bank card details.
If all the conditions are met, you need to activate the payment option and bring your smartphone to the POS terminal. As you can see, this method of paying for goods and services is very simple. Now let's talk about the advantages and disadvantages.
Pros
1.They're Fast
The authentication procedure is very fast. All you need is to tap your smartphone to the payment terminal. Only a second and your transaction will be completed. Forget about the magnetic strip on your bank card, which is quickly erased, or the regular password entry. Now your shopping will be quick and easy. For many people, this method of paying for goods and services has become a real salvation.
2.They're Secure
Many people are afraid of contactless payments because they think their data might be stolen. Fortunately, apps like Apple Pay use so-called tokens, which allow you to complete payment without giving your personal information to the recipient of the money. That is why you should not be afraid that someone will withdraw your cash without your knowledge. Contactless payments protect your money as well as a detailed proessaywriting.com review protects those who require academic assistance. Knowing who to trust will help you make no mistakes. Now no one will steal your money.
3.They're More Physically Secure, Too
Thanks to biometric protection, you should not worry about the safety of your money, even if someone steals your phone. Typically, a multi-layered security system makes it impossible to access the bank account quickly. Now imagine that you have lost your wallet with banknotes or bank cards. Most likely, you run the risk of losing a large amount irrevocably.
4.They're Widely Accepted
Many shops have POS terminals so that you can forget about your wallet. Even if you go out with a smartphone, then you should not give up shopping. Just a couple of clicks, and you will pay for all your purchases. So this is the goal of contactless payments. Of course, you have the option to say no to rudimentary payment methods.
Cons
1.They Aren't Always Accepted
One of the main problems is not about this technology but its prevalence. Many stores have old POS terminals that do not support contactless payments. This problem is especially true for North American retailers. At the moment, thousands of stores still only accept bank cards. However, in the next 3-5 years, this problem may become less urgent.
2.They're Easier to Track
Any payment leaves a trace (a digital record). So, in theory, professional hackers can identify some transactions. However, you should know that no one can hack your account and steal money in two clicks. In addition, digital tokens are created anew for each transaction. That is why this drawback can only partly be considered relevant.
3.They're Only Supported by Certain Phones
Contactless payments are only possible if your phone has a built-in NFC module. This part of the smartphone is responsible for forming tokens and acts as an intermediary between the bank and POS terminals. There is an exception like Walmart Pay, so you only need to scan the QR code to confirm the transaction. However, this technology is not very common in the USA, Canada, and European countries. That is why you will have to pay more to choose a smartphone with an NFC module.
4.Payments Are Tied to Your Phone
One of the main problems with contactless payments is your smartphone. If you lose it or break it, you will not pay for the product or service. So this is why you should be careful. If you plan a trip or are away from home, you need cash or a bank card. Then you have a better chance of avoiding problems. In some cases, you are better off having two smartphones to access your bank account quickly.
The Bottom Line
Modern people need mobile payments. Your smartphone has become more than a device for calls and SMS messages. However, it would help if you didn't forget about possible pitfalls. Then you won't feel a problem if something goes wrong. If you always have a backup plan, nothing will prevent you from paying for a product or service.