Many enterprises are deciding to switch over to VoIP (Voice-over-Internet Protocol) to save money and improve their comms systems. But the thought of the switch itself may be daunting.
If your business is about to make the change to VoIP, then relax, as switching systems is much simpler than you might think.
Use the easy-to-follow guide below to get things up and running hassle-free and to discover the many benefits of this type of comms system.
Choose Your Provider
There are now lots of options on the market for VoIP provision, so take some time to find the package that will suit your unique business' needs best.
As well as the price, also look for features that would be useful, such as reporting tools and the reliability of the service.
Check plenty of customer reviews online to get a realistic idea of what you can expect.
VoIP packages are perfect for contact center providers and businesses that make use of a switchboard, too: chatbots and visual interactive voice response features can help to manage high call volumes effectively and efficiently, while agent scheduling tools serve to optimize the sales funnel, boost revenue, and make for happier customers.
Test Your Internet Connection
As VoIP technology relies on an internet connection, rather than traditional phone lines, to make and receive calls, you need to ensure that yours is reliable and reaches sufficient speeds.
It's advisable to get your internet speed tested before making the switch to VoIP.
Ideally, your wired broadband connection should be hitting speeds of at least 100kbps per line.
If this isn't happening, then you'll probably need to upgrade your internet connection before moving forward with installing your VoIP.
Get the Infrastructure in Place
This is simpler than it sounds. Your new VoIP system is likely to work best if it's connected to your router or switch set-up.
If there is the option, connecting via a switch is likely to be preferable, especially for larger offices, to avoid any potential technical issues.
Speak to your VoIP provider about this element of the installation.
Some providers will take care of this part of getting your connection in place – this could be a consideration when it comes to choosing the right package for your business.
Activate Your Features
Without activating the plethora of features offered by your VoIP system, you'll only be able to make and receive calls, so undertake this task as soon as possible.
There is usually a huge range of features that come as part of a VoIP package, so choose the ones that will be of benefit to your business.
These could be an auto attendant, call queuing, conference bridging, voicemail forwarding, and VoIP number porting, for example.
Choose Your Hardware
Think about your business needs and what will work best for you and your team members when choosing the type of hardware to use with the new system.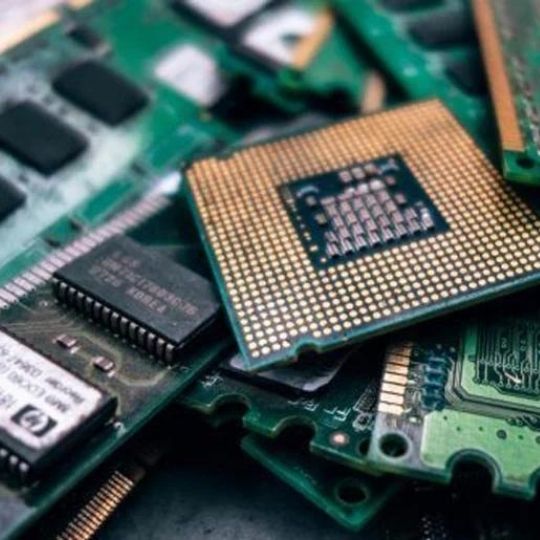 You might decide on VoIP phones that can be connected directly to your router, or VoIP headsets as a hands-free option may work best for you.
Alternatively, you could consider VoIP softphones; this option is an app that, once installed, allows you to make voice calls over the internet connection, and means that you can continue to use the devices you already have rather than being required to buy in new equipment.
Train Your Staff
Before going live with the new system, it's important to train your team members so that they can confidently use it.
During a training session, ensure that all team members know how to use both the software and the hardware and understand all of the features of the VoIP that you'll be using.
Install the System
The nature of this will largely depend on the size of your business.
One of the key advantages of a VoIP system is the ease of set-up, and for small offices, installing it could simply be a matter of plugging in a few phones.
If your business is larger in scale, this could be a slightly more complex undertaking, but many VoIP providers offer installation as part of their package, and so this side of things is taken care of.
What Are the Benefits of My New VoIP System?
There are lots of advantages to using VoIP for your business.
It is almost always a much cheaper option than using standard phone lines, and the equipment and maintenance costs are typically significantly lower, too.
As well as all the additional features that VoIP offers – which will make life easier for both your staff and your customers – it's also highly mobile.
Members of your team can access the system to pick up their voicemail messages, for example, wherever they are in the world, as long as there's an internet connection.
Finally, as VoIP runs over an internet connection, it's a more secure means of communication compared to that made over regular phone lines, so you can have the peace of mind that all your business calls are safe from snoopers and data breaches.