If you have started to establish a business, you might not know what community management is. It is the art of building a strong community among customers, employees, and business partners through special marketing and networking tactics.
This is a very important tool in your business because having the right kind of community can take your company to greater heights.
In fact, it was reported that 41% of people spend the most amount of time online with their colleagues and clients rather than friends or family.
So if you wish to know how your company can benefit from community management, here are some great tips!
5 Ways Technology Can Enhance The Employee Experience
1. Identify Your Goals
This tip is true for every aspect of your business but especially when it comes to community management solutions.
If you're unclear about what you want to accomplish, you won't be able to build a community. So instead, set a clear goal, such as increasing your Instagram business page's followers by 50%, and then work toward achieving it.
Also, try to focus more on quality than quantity. There's no point in having many followers if most accounts are fake or dead.
2. Target Your Audience
Just as it's important to look for the right goals while building your community, it's equally important to have a specific audience demographic in mind.
Check the kind of people who use a particular platform the most. For example, Facebook is predominantly used by middle-aged people, whereas Instagram and Snapchat are more youth-centric.
After you have chosen your key demographic, it's time to see what kinds of accounts they follow and what products they buy.
3. Stick To Who You Are
One major mistake most community solutions managers make is trying to be too many people simultaneously.
Instead of spreading your arms far too wide, focusing on little things one at a time is better. So if you're considering increasing your Instagram reach, focus on that first.
Make reels and interactive live sessions. And then move on to another website. Don't try to juggle all social media platforms simultaneously, especially if you don't have a very experienced marketing team. 
Sustainable Investing: System-Level Thinking
4. Interact With Your Audience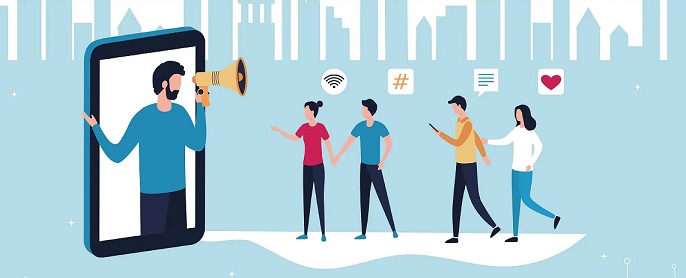 Simply creating different accounts and channels online won't work. You have to make sure that your accounts are all successful.
And the best way to do that is by interacting with your audience. This will help you identify what things people want to buy and see.
Ensure you ask for their feedback to improve your services and be open to suggestions. Your audience will understand that your brand is focused on customer satisfaction, which will help you boost sales.
5. Sell Stories
Even in today's era, we all love to read and hear stories. Stories bind different people worldwide, and there's no better way to make your company known than by telling its stories.
You don't have to create overly-emotional content. Anything that's meaningful and gives a personal touch will be perfect.
For example, make a short video on how you came up with the idea for your company. After that, move on to your company motto and vision.
6. Be Regular
Whether you're building a community forum or handling clients on social media, remember to be consistent.
Your online success is heavily dependent on how active and consistent you are. You're wrong if you feel that posting only one video or photo per week is enough.
While nobody's asking you to post every day, it's good to set up a schedule where you post about twice or thrice a week at specific hours. This way, your audience will know when to expect your content next.
7. Measure The Results
After you see your community forum gaining success, don't just stop there. It's time to measure your success in qualitative and quantitative terms.
While numbers don't always reflect the true success of your page, it's an important metric. Check which areas have gained the strongest popularity and which are relatively weaker.
Going through this data will help your team identify and address any underlying problems quickly.
Over to you…
If you have enough money, you can go ahead and hire a community manager or get in touch with a managing firm. With their help, your business can show much better results quickly.