The working world can seem like a strange place sometimes.
In between countless meetings, extra work, and performance reviews, it can seem like a real grind at times.
Employees working within such environments can grow frustrated, unhappy, or just generally dissatisfied with their jobs.
Some workers, they might find their jobs boring or unfulfilling. Others find themselves working in low morale office environments.
Whatever the case may be, companies need to adapt and evolve if they want to retain their best talent.
That's where employee recognition initiatives and communication technology can step in to improve the employee experience.
Here are a few examples of different ways technology can serve to enhance the employee experience.
Communication Tools
Communication is the bridge between getting work done and knowing what's happening throughout the company.
Slack, Zoom, Microsoft Teams, Google Docs, and other collaborative communication tools make it easier than ever to create a collaborative and communicative environment at your office.
Whether you're sharing content with others in your team, trying to provide access to different files, or want to collaborate better, you need the right communication tools.
Technology has found a way to facilitate improved technology in most organizations, so it would be a waste of potential not to utilize some of the most amazing tools available today.
With remote work being a viable option in most industries (despite some very outdated and vocal companies screaming to the contrary), communication apps make it easier to collaborate and get things done.
360-Degree Feedback
Speaking of communication tech, various apps exist right now that can have a profound impact on employee performance management and real-time feedback.
Have you ever received a three or six-month performance review, only to realize it doesn't paint an accurate picture of your current performance?
You're not alone, because it happens frequently in many organizations.
Annual and semiannual performance reviews are incredibly outdated at this point in most offices.
In 360-degree feedback, everybody gets an opportunity to provide feedback to the employee.
From the manager to the direct report to their peers, 360-degree feedback provides a wonderful platform for giving feedback in real-time.
The best part is you can use communication technology and instant messaging to make it easier to participate in the process.
That way, everyone's input is received and disseminated to the employee in question.
By using this method, it's easier to provide a constructive overall sense of feedback to the employee to help them grow within the company.
And none of it would be possible without the right technology.
Learning Experience Platforms
One of the reasons good employees leave companies is because they feel like they're stagnating or no longer growing with the company.
It happens more often than you might think. Learning and growth are all about collaboration and mentorship.
When managers take the time to mentor their employees, encourage them to learn, and help them grow, they're more likely to stick around.
Offering a learning experience platform is a worthwhile method for encouraging employees to grow with the company.
Allowing them to develop skills, learn new things, and learn on their own time with a technology solution is conducive to better office morale and retention. Many workforce management systems have built-in learning platforms, but you could create a specialized learning platform to help your employees develop within their respective fields/work roles.
Employee Recognition and Awards
Sometimes, the best method for retaining employees is to help them foster a sense of community and engagement. Implementing employee recognition programs and rewards can help your staff be the best they can be.
Employee recognition platforms are one of the greatest ways you can drive employee engagement.
These tools help you show your employees that you care about them and act as a motivating device for driving increased performance.
So what does recognition mean in this context? To be frank, employees typically want to feel appreciated and know that their work is valued by their employer.
When you take advantage of using employee recognition tools, it lets your valuable staff know that their efforts are not going unnoticed.
This becomes especially important when you're dealing with remote teams or fewer resources than others in the company.
Giving employees as much encouragement as they can get is critical to ensuring high performance and happiness.
For employee recognition to work well, it should be frequent, timely, and specific.
Using the built-in tech tools available on your platform can help make the process as smooth as possible.
Onboarding Tools
EmployOnboarding platforms can help make the transition pretty smooth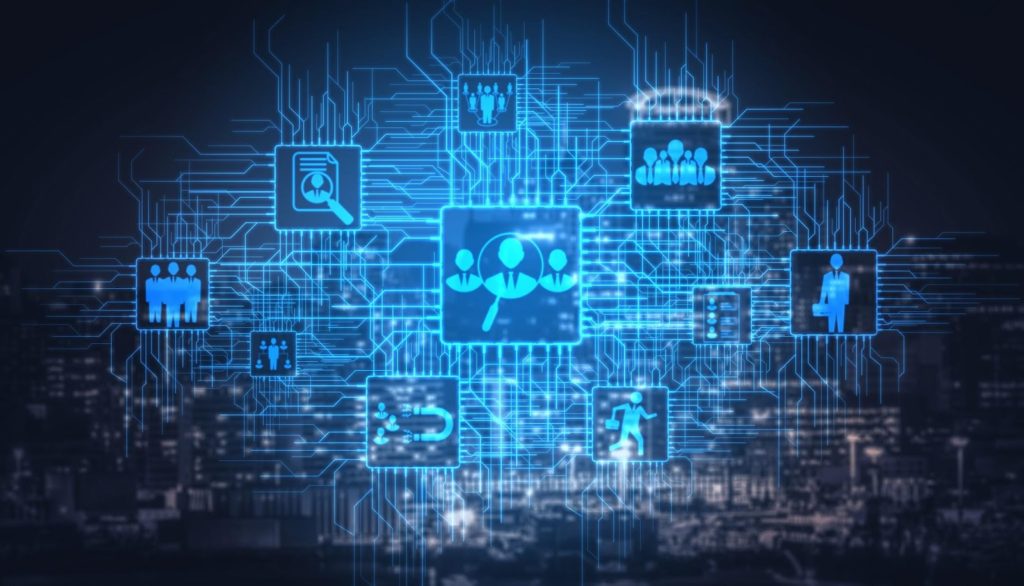 By giving employees the resources and information they need to thrive at work (including tutorials on how to use the company's software, guidelines for workplace behavior, and company orientation), your company sets them up for long-term success.
Moreover, with a well-rounded onboarding experience, you can help employees feel comfortable and confident in their new roles.
At the end of it all, this simple integration of a specific technology leads to improved productivity and reduced turnover rates throughout the company.
Also, read about The Advantages of Blockchain Technology in Various Industries, Technology Behind Horse Racing Events & Technology Behind Horse Racing Events.