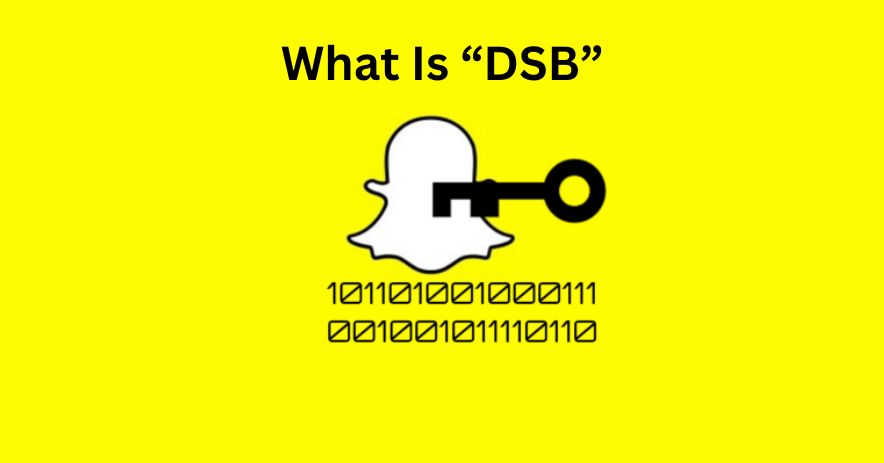 If you use Snapchat frequently, you'll be well aware of how popular slang terms, emojis, and images can be. Slang terms like "DSB," "ICYMI," "GMS,"
"SFS," and others may be found on Snapchat. You might be wondering what "DSB" stands for.
In this article, we'll explain what "DSB" on Snapchat implies and some ways you may use it to spice up chats with your friends.
What Is "DSB"?
Don't snap back, or "DSB," is a slang term used by Snapchat users to keep in touch with their pals. The amusing part is that this is one of the strange slang phrases used on Snapchat. In contrast to other snap slang, "DSB" is only useful if you want to playfully get a
friend's attention on Snapchat.
Suppose, a Snapchat user may not be in the mood for a discussion or may be feeling a little down but yet want to stay in touch with pals on their list. They would therefore send a "DSB"
snap that said "Hello," but instructed them not to respond.
After all, the whole point of Snapchat is to make new friends and devise clever ways to keep them. Snap Streaks were created for precisely this reason. But this time you are not required to send the snap back.
How Do I Use "DSB"?
The Snapchat slang "DSB" is simple to use. Use it as naturally as you can. For instance, you may say, "DSB, I'm off to bed."
You might also send a picture of what you're doing and write, "Hello, guys! I'm having a busy day! DSB". If you wanted to put off responding to chats until the morning because you had a long day at work, you could also use DSB. Here is an example: " Hey there, I had a hard day at work today. DSB!
Here are some other examples of "DSB":
Hey, I'm just kidding. DSB, man!
DSB, I'm extremely upset!
I am not feeling well. DSB.
Look what I found, friend! DSB!
How Should I Respond to "DSB"?
The finest response to "DSB" is to say nothing at all. If they claimed they will chat you up instead, wait for them to do that and allow them a few hours before you send them another snap.
Other DSB acronyms
A list of DSB abbreviations can be found in the table below.
| | |
| --- | --- |
| DSB | Digital Satellite Broadcast |
| DSB | Department of Structural Biology |
| DSB | Double Sideband |
| DSB | Days Since Birth |
| DSB | Defense Science Board |
Also Read These Articles
Conclusion
Although "DSB" might seem a little unusual, it's one of the ways Snapchat users continue their chats there. When you have little or no words to say, it helps you talk.
Now that you know what "DSB" stands for, you can utilize it to start to make friendships on Snapchat right away.