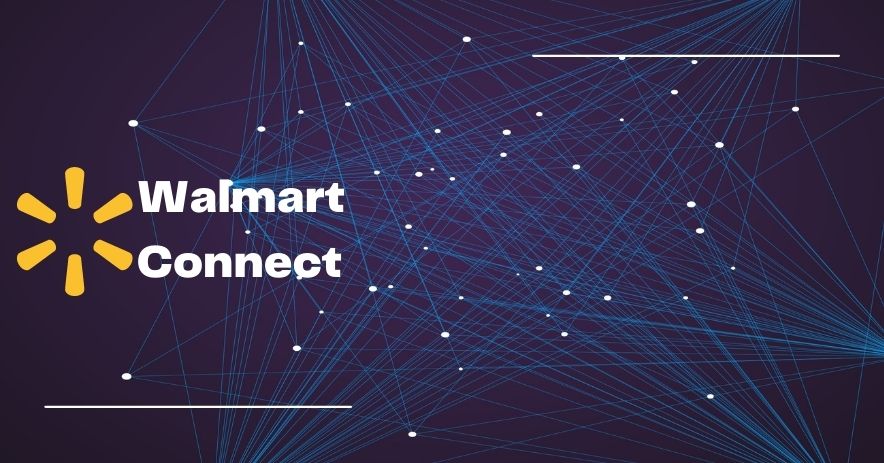 Walmart Connect is a media company formed by Walmart, originally known as Walmart Media Group. It provides marketing services to small and medium-sized enterprises. However, you might be interested in learning more about Walmart Connect's operation and various services.
What is Walmart Connect?
Walmart Connect is a small-to-medium-sized business advertising platform.
Companies can use Walmart's brand name to promote their products by placing advertisements at self-checkout lanes, on the Walmart website, and at events that Walmart sponsors.
When Did Walmart Connect Launch?
Walmart introduced Walmart Connect, formerly known as Walmart Media Group, in late January 2021.
Why Should Your Business Work With Walmart Connect?
Approximately 71% of Walmart shoppers say they have discovered a new brand or product while browsing the retailer's website.
Another sign of changing shopping journey is that one in two consumers research an item online before making a purchase. Moreover, advertisements can be an effective technique for marketing and selling your goods and services.
Nevertheless, studies have found that close to 40% of consumers say a product advertisement influenced their purchase decision.
Working with Walmart Connect can put your business in front of the countless shoppers visiting Walmart's physical locations and websites daily.
You have the added benefit of consumer trust due to your affiliation with a well-known brand, which is great for a smaller, less well-known business.
The three strategic areas of Walmart Connect
The corporation highlighted its plans when the Walmart Media Group changed its name to Walmart Connect. It hopes to win over brands and bring them closer to their target customers by concentrating on these three crucial areas.
Ever-growing digital ad options
Walmart is reaching customers in a number of new ways by utilizing its native digital properties.
Walmart Connect offers comprehensive ad campaigns. These ads will promote your items at every stage of the modern consumer experience. It starts from initial product awareness to cultivating loyalty through Walmart.com, the Walmart app, and even its pickup and delivery services.
Innovative in-store experiences
Walmart Connect now enables brands to reach customers while shopping in-store due to the placement of nearly 170,000 digital screens throughout its 4,500 physical shops. Display advertisements can be seen on self-checkout screens and store TV walls. Promotions using product samples are another choice.
Additionally, Walmart Connect is experimenting with other in-store advertising options. For instance, it recently offered advertising space at its free drive-in movies and Halloween festivities for children.
Off-site media opportunities
Walmart Connect allows advertisers to use its vast first-party data to enhance ad performance beyond its channels. Brands can advertise their items on external websites using the Walmart Connect demand-side platform. Brands can target consumers using predictive audience groups and data from past purchases due to this innovative DSP.
To put it another way, Walmart Connect has the ability to precisely target customers who are visiting other websites. All brands, including those who don't sell their goods through Walmart, are welcome to participate in the Walmart Connect DSP.
What advertising options does Walmart Connect offer?
A Walmart product ad can take many different shapes, from in-store displays to placements in search results. Here is a list of the options available to brands.
Search ads
Your products will be prominently shown in search results on Walmart.com or in the Walmart app with keyword-based advertisements. They enable businesses to connect with the right consumers actively looking for things.
Walmart Sponsored Products and Search Brand Amplifiers are the two categories of search advertisements. Your advertisement may display with Walmart Sponsored Products in search results, on a product page for a similar item, or in a pre-checkout reminder.
A selection of your items will be displayed in Search Brand Amplifier advertisements at the top of Walmart's search results, along with your logo and a unique headline.
Display ads
Brands can strategically position display advertising on Walmart.com, the Walmart app, and third-party websites to increase awareness and encourage purchases.
Based on their past purchases at Walmart, customers are targeted. You'll be able to offer a consistent experience to your audience whether they are buying on Walmart or surfing social media.
In-store ads
As customers browse Walmart physical stores, remind them of the advantages of your products.
Brand interactions
A fascinating retail innovation trend for 2022 is experiential retail. Walmart gives companies a number of opportunities to capitalize on it.
Brands may create memorable experiences and foster loyalty among their target audience by hosting special retail events and offering free samples of their products. The "Content-to-Commerce" function on Walmart Connect also brings companies and influencers together to produce highly engaging native content.
What Are Sponsored Products?
To find and advertise products to Walmart shoppers, Walmart Connect developed Sponsored Products. Being listed under sponsored products hence aids small businesses in increasing traffic to their websites and product awareness.
How Does My Product Become Sponsored?
If you're interested in Walmart Connect sponsoring your product, you must participate in bidding.
That said, it's a two-fold process where the most relevant and largest bid wins. First, you must review the eligibility requirements. All eligible products need to be:
In stock
Winning the buy box
A base item and published
How to get started with Walmart Connect
Starting with Walmart Connect is simple. To sign up, you must complete a brief form with some essential details, such as your contact information, fundamental business information, and tax ID. You might have to wait since just a few brands currently have access to Walmart Connect.
How Do I Create A Campaign In Walmart Connect?
Click the "Campaigns" option when you are ready to launch your first campaign in Walmart Connect. Then click "Create A New Campaign".
Bidding
Both manual bidding and automatic bidding are available here. Don't be confused. You have more transparency and control with manual bidding.
On the other hand, automatic bidding results in a content-driven campaign where Walmart selects the appropriate time to show your ad based on keywords found in the product title, description, and other areas of your product detail page.
But go with manual bidding if you want greater control over your advertisement's appearance! Click "Next" once you have chosen your choice.
Details And Budget
You can build a budget and date range that suits you in the "Details and Budget" section.
Run Indefinitely From Start Date
If your ad has an end date, you must deselect this option; otherwise, it will run eternally.
Enter Total/Daily Budget
Your entire advertising campaign budget is included in your total budget. Keep in mind that Walmart charges you every time a customer clicks on your advertisement.
On the other hand, the daily budget is the amount you prefer to spend each day.
How Do I Find A Job At Walmart Connect?
Walmart is searching for talented eCommerce stars with a spirit of entrepreneurship and big ideas.
Conclusion:
The company Walmart Connect, formerly known as Walmart Media Group, provides a number of marketing services. What is Walmart WonderLab?
Having said that, it helps small businesses by giving them access to Walmart's consumer base and resources, which enables them to reach wider markets.
So, Walmart Connect can be a wonderful option if you're seeking a company to assist you with marketing your business. What bills can I pay at Walmart?