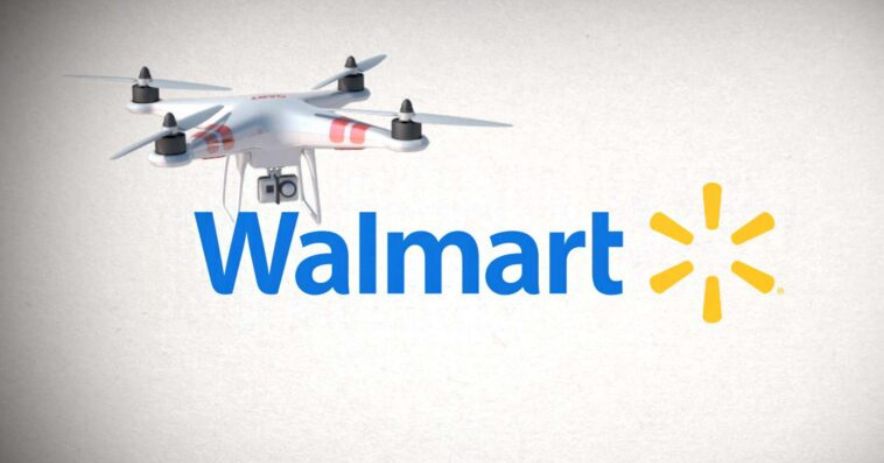 It isn't much you won't find at Walmart, including electronics, drones, and high-tech accessories. However, you might be curious about Walmart's drone return policy if you're planning to buy one or have just bought one, and it's not the ideal one for you.
Walmart Drone Return Policy 2022
As of 2022, Walmart will accept returns of drones (including the DJI Phantom, DJI Mavic, DJI Mini, and Vivitar) within 30 days of the original purchase.
Users bring the drone with all its packing, accessories, and a receipt. In this way, they can get a complete refund from Walmart. Customers might only be qualified for shop credit without these.
How To Return A Drone To Walmart?
Before returning a drone to Walmart, you must put the item in the original box. Also, place all its accessories (blades, remote, case, batteries, pamphlets, etc.) in the package.
Walmart only accepts drone returns within 30 days of purchase or delivery date. After this period, you can still return items, but it won't be easy.
Once the drone is packaged, contact the customer service returns counter at your neighborhood Walmart. Bring your receipt (if you have one), the card you used to buy the drone, a valid government-issued photo ID, and the online order email.
You should get the money within 3-5 business days after a Walmart employee has validated and processed your return or exchange.
Can You Return Drones That Have Been Opened?
If a consumer is unsatisfied, Walmart typically enables them to return opened drones (such as the DJI Phantom, DJI Mavic, DJI Mini, and Vivitar).
One thing to keep in mind is that you must return the drone within the allotted time frame. You must have the required documentation for your proof of purchase. If a consumer opens a broken or malfunctioning drone, Walmart would gladly issue a complete refund or replacement.
But your request might not be accepted if you have harmed the drone. When you bring defective drones to Walmart, they frequently send them to the manufacturers for repairs.
Do I Need A Receipt To Return A Drone To Walmart?
To return a drone to Walmart, shoppers need a receipt or online order number. The store manager has the right to decide whether to accept a return without a receipt.
Associates may scan a drone's barcode to determine whether it qualifies for a return if you don't have proof of purchase. Customers must validate the transaction using a legitimate photo ID, such as a passport or driver's license.
Verified clients who made transactions for less than $25 are eligible for cash. Otherwise, a Walmart gift card will be loaded with the value of items costing $25 or more. Alternately, you may exchange the drone for something else.
How Do You Return Drones To Walmart By Mail?
Go into your Walmart account online to view your recent order history.
Choose whether you want a refund or a replacement for the drone you no longer need. Then specify your reason for returning it.
Choose "return by mail" from the given delivery options.
Print the free shipping label. Then affix it to the drone package.
In the end, post your package to Walmart from your local USPS or FedEx location.
Customers should anticipate the entire procedure taking two to three weeks. Cash refunds and replacements are processed once the drone has returned to Walmart.
Can You Return Drones Purchased From Walmart Marketplace?
Yes, customers who bought drones from Walmart Marketplace may return them. Third-party retailers have their own return rules. Walmart's regulations provide buyers at least 14 days to return a drone they purchased from the Marketplace.
Find information about third-party merchants under "sold and shipped by" on the drone's online product page. You can return the Marketplace drones in-person, through mobile express, or by mail. Customers should be aware that they could have to pay the return shipping fees.
What items Cannot be returned at Walmart
Gift cards, mobile phone cards, prescription drugs, guns, pepper spray, unsealed DVDs, CDs, or video games, perishable goods, sanitary products, gas-powered vehicles like go-karts, and dirt bikes are all prohibited from being returned to Walmart. Additionally, Walmart will not accept returns of goods that customers have damaged.
Can I return an online Walmart purchase to a real store
You can mail a return or bring it to a Walmart store for online purchases. Make sure to pack your item in its entire original packing and accessories before returning it.
Don't forget to bring the original receipt or online order number.
Conclusion:
Customers can return a Walmart drone after 30 days of purchase or delivery. To complete a return, go to the store service counter, the Mobile Express Returns lane, or send the item back for free. What is Walmart WonderLab?
Walmart will make an exchange, repair, or refund. Bring the store receipt or the online order number with you. What bills can I pay at Walmart?