Teslas are the beginning of the new dawn- an era with the world's evolvement to viable energy with electric cars, solar and integrated renewable energy solutions.
This new intriguing car is not only shaping the vehicle industry, but it is also making its own statement. Every day more and more people are investing in Tesla Cars and making their way to a brighter future. But with the power comes the responsibility. Due to its high-cost price, insuring a Tesla has become a necessity. But how much does average Tesla Model 3 insurance cost?
Teslas are more expensive than any other usual car to insure. Due to its high repairing cost, high maintenance cost, and most importantly, high collision coverage, Tesla Insurance coverage rates are usually higher. 
However, the cost of insuring an average Tesla model depends on various factors like the Tesla model, Country location, and driving history. Therefore the question of how much does average Tesla Model 3 insurance cost could be different for every individual.
How Much an Average Tesla Model 3 Insurance Cost?
Want to insure your Tesla car? Well, before you accept any proposal, take a look at all the key factors that determine your Tesla car insurance policy.
1. Annual Insurance Rates by Tesla Model
The average cost to insure a new Tesla vehicle is $3,515 per year, but different Tesla models have different Tesla annual insurance rates. 
Model Y ($2,040).
Model 3 ($2,580).
Model S ($3,008).
Model X ($3,044).
The average cost of insurance for a Tesla Model 3 is $2,580 per year, which accounts for $215/month; for Model Y is $2,040; for S is $3,008 and for X is 3,044. But these are just the estimated average Tesla Insurance coverage rates. The actual value will vary on different factors.
2. Annual Tesla Model 3 Insurance Rates by State
Different States offer different Tesla insurance rates, due to which the average Tesla Model 3 insurance cost varies from state to state. Let's take a look at different state's Tesla Model 3 insurance cost.
Tesla Model 3 insurance rates by state
Alabama-   $1,292
Alaska-      $1,484
Arizona-     $1,206
Arkansas-  $1,138
California-  $1,520
Colorado-   $915
Connecticut- $1,309
Delaware-   $1,518
Florida-       $2,418
Georgia-     $1,374
Hawaii-       $1,258
Idaho-        $522
Illinois-       $754
Indiana-     $661
Iowa-         $741
Kansas-    $1,152
Kentucky-  $1,774
Louisiana- $1,892
Maine- $749
Maryland-$1,482
Massachusetts- $585
Michigan- $997
Minnesota- $761
Mississippi- $749
Missouri- $1350
Montana- $1265
Nebraska- $667
Nevada- $1400
New Hampshire- $752
New Jersey- $1323
New Mexico- ₹ 1322
New York- $1021
North Carolina- $1,005
North Dakota- $996
Ohio- $697
Oklahoma- $1725
Oregon- $1015
Pennsylvania- $996
Rhode Island- $1715
South Carolina- $619
South Dakota- $1129
Tennessee- $993
Texas- $1285
Utah- $998
Vermont- $698
Virginia- $881
Washington- $ 1068
Washington, D.C.- $890
West Virginia- $1152
Wisconsin- $887
Wyoming- $871
3. Annual Tesla Model 3 Insurance Rates by Insurance Companies
Tesla Model 3 insurance rates are also modified by different insurance companies and their policies. Let's take a look at different Tesla insurance costs offered by different companies-
| | | |
| --- | --- | --- |
| S.No | Insurance Company | Tesla Model 3 Insurance Rates |
| 1 | USAA | $1,255 |
| 2 | Progressive | $1,524 |
| 3 | Nationwide | $1,453 |
| 4 | Allied | $1,702 |
| 5 | State Farm | $1,403 |
According to the analysis, the best company to insure Tesla Model 3 is USAA, but the only condition is members and their family should have a military background. After USAA, State Farm and Nationwide are your better options for Tesla Model 3 Insurance costs.
The average cost to insure Tesla Model 3 is $2,580 per annum. However different insurance companies offer different benefits. If you are looking for the the cheapest auto insurance rates to insure Tesla Model 3, Tesla insurance would be your perfect choice. Tesla Insurance is the cheapest Insurance option for Tesla buyers. But unfortunately, it is available only in 9 states currently. 
| | |
| --- | --- |
| Tesla Insurance Annual rate | $2,030 |
 4. Annual Tesla Model 3 Insurance Rates by Model Year
The Model 3 sedan is Tesla's one of the least expensive model to buy with starting cost of $44,990. But the cost of Tesla Model 3 insurance is a bit expensive with $2,110 to $3,386 per year. Moreover, different Tesla Model year variants have different set insurance costs. 
| | | |
| --- | --- | --- |
| Model Year | Tesla 3 Variant | Average Insurance Cost |
| 2017 | – | $3,076 |
| 2018 | Long Range | $3,168 |
| 2019 | – | $3,164 |
| 2010 | Standard Range Pl | $3,199 |
| 2021 | Standard Plus | $3,328 |
| 2022 | Performance | $3,752 |
| 2022 | Long Range | $3,608 |
| 2022 | Standard Plus | $3,386 |
5. Annual Tesla Model 3 Insurance Rates by Driver Age
Driver's age is another significant factor that directly affects your Insurance plan. Different ages result in different Insurance policy thereby affecting your Annual Tesla model 3 insurance rates. Let's take a look at different rates set per different ages-
| | |
| --- | --- |
| Age | Average Tesla Model 3 Insurance Cost |
| 16 | $7,163 |
| 17 | $6,346 |
| 18 | $5,588 |
| 19 | $4,002 |
| 20 | $3,572 |
Along with these, other important factors like your Insurance coverage and which Insurance policy you opted for does affect your Tesla Insurance Annual Cost.
What is Tesla Insurance & How Does it Work?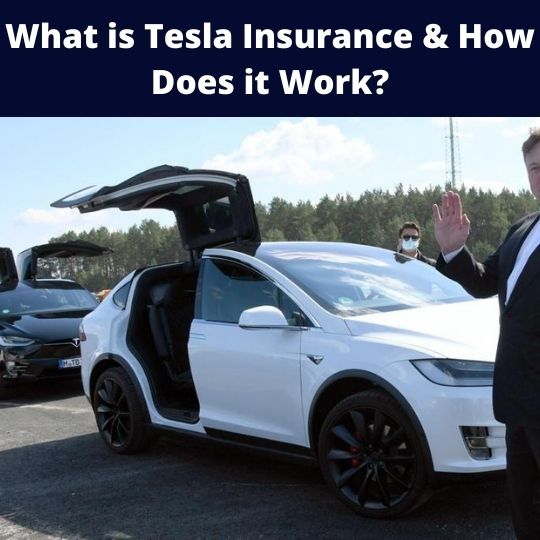 Tesla launched its own customised insurance option to provide financial relief to the Tesla owners. Initially set up only in California, the company is now a widely spread licensed broker providing insurance to Tesla drivers in 9 states-
Arizona
California
Colorado
Illinois
Nevada
Ohio
Oregon
Texas
Virginia.
P.s- The Tesla Insurance Policy is available for all Tesla owners -new and old
Tesla collects data on the drivers by analyzing driving habits with its inbuilt feature and therefore gives a tracked analyzed insurance plan.
Driving behavior tracked includes:
Number of forward-collision warnings.
Driver attention levels.
Taking sharp turns at high speeds.
How close you are to the car in front of you.
Hard braking.
Other factors Tesla Insurance notices are
Driving behavior based on the Safety Score.
Vehicle make/ model.
Miles drove.
Location
Your Coverage purchased.
Number of Tesla and Non- Tesla vehicles insured.
What does Tesla Insurance Cover?
In August 2019, Tesla began leasing their own personalized insurance coverage plans to make the Tesla insurance more affordable. Under their Tesla insurance policy, customers could avail many benefits and advantages. The insurance coverage covers-
1. Autonomous vehicle owner coverage:
This is the most different and unique coverage that is not provided by any other company. According to this coverage, Tesla Insurance will provide liability coverage for the injuries and damages if the damage is caused while operating in autonomous vehicle mode. Any harm caused while in autonomous mode will be paid for by the company.
2. Electronic key replacement:
Tesla Insurance provides 2 claims for the loss of the Tesla Electronic key and gives out the coverage of $500 per loss.
3. Auto loan/lease gap insurance
Under this Tesla coverage, the Tesla company will provide the monetary difference between the value of the vehicle vs what is owed in car payments. (If Tesla is totally damaged after the accident)
4. Wall charger coverage
Tesla Insurance also provides charger insurance for upto $3,000 if the power charger somehow gets damaged. 
5. Cyber identity fraud coverage
Last but not least, the coverage provide safety by giving up to $15,000 in digital identity fraud losses (per occurrence) and $30,000 (per period) if your personal information is compromised as the Tesla is an e-advanced vehicle with high potential for cyber fraud.
Tesla Model 3 Repair Costs
Tesla is an expensive luxurious car and therefore has a high maintenance cost. Due to this, the average Tesla Model 3 insurance cost is a bit higher than other average cars. Moreover, Teslas are made with expensive parts leading to a high repair cost.
For starters, a Tesla Model 3 battery module takes a costs price of $5,000 to $7,000 to replace, according to Tesla CEO Elon Musk. Also, due to cars' aluminum bodies, the repair increases to a much greater value.
Have a look at Lockdown Impact on Small Business, Switching to VoIP in my Business & Why Cold Calling Should Be a Part of Your Marketing Plan.