Area code is a telephone number prefix that identifies a geographic region or locality within which all telephones are assigned to operate.
Local exchange carriers use it as part of their numbering plan for assigning phone numbers, and it can be seen on customer bills and other documents. The area code serves to identify where calls should be directed when dialing from one location to another.
For example, if you live in New York City and want to call someone in Los Angeles, you will have to dial the area code of Los Angeles (213) before dialing the phone number.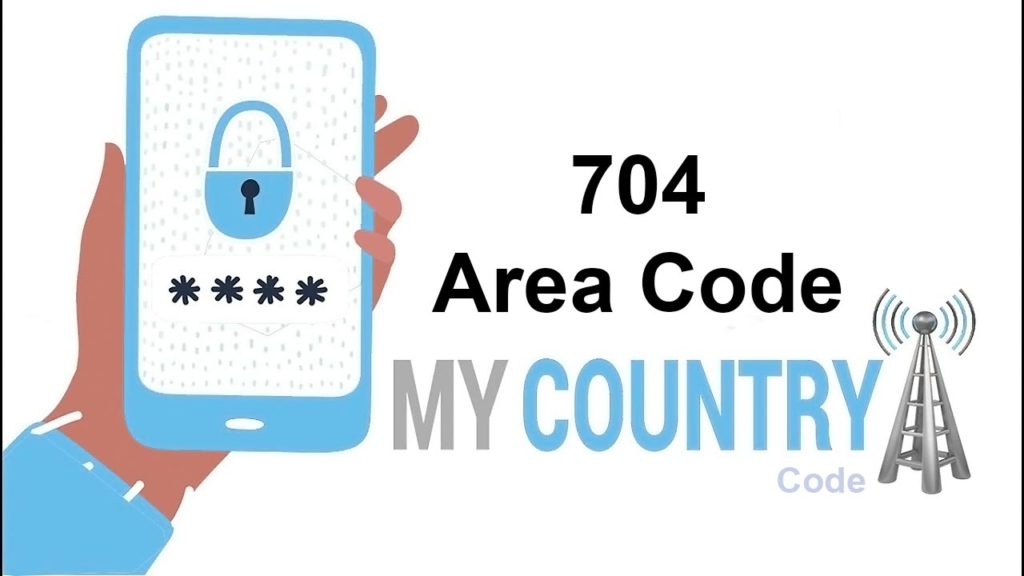 Area code 704 serves Charlotte in North Carolina, one of the major cities of the US state. North Carolina's established area code 704 was created in October 1947 as one of the 86 popular area codes of AT&T telecommunications company.
This 3-digit area code is a part of overlay code 980. Dialing codes 704 and 980 represent Charlotte and the surrounding counties of North Carolina in the North American numbering plan (NANP) administration.
Area code: 704
Code overlay complex: 704, 980
Location: City of Charlotte, North Carolina, US
Standard time: Eastern time zone
Time zones: 1
Time zone offset: 5 hours (UTC/GMT)
Where is area code 704?
Dialing code 704 is representative of Charlotte and the surrounding counties of North Carolina.
These counties are:
Gaston
Union
Cabarrus
Lincoln
Rowan
Stanly
Anson
Iredell
Mecklenburg county
Cabarrus
Cleveland
Catawba
Alexander
History of the 704 Area Code
Originally, 704 area code was assigned to the entire state of North Carolina by telecommunication services in 1947. In 1954, code area 704 was separated from NPA 919, serving Eastern North Carolina.
Later, in 1998, it was split with 828 of the Western side of North Carolina. Recently, area code 704 was added to an overlay complex with 980. Now It serves Charlotte and nearby counties of NC.
What time zone is area code 704?
Code area 704 follows the Eastern time (EDT/EST) zone. The offset time zone regarding Coordinated Universal Time (UTC) or Greenwich meantime (GMT) is 5 hours.
Charlotte has a 3 hours time difference from Los Angeles. But there is no time difference between Charlotte and New York.
Major cities and communities served by area code 704
Charlotte is the largest city that serves area code 704. Other cities and neighborhoods in the 704 area code are as follows:
Kannapolis
Wingate
Spencer
Midland
Salisbury
Mint hill
Kings Mountain
Stallings
Davidson
Waxhaw
Ranlo
Westport
Locust
Fairview
Gastonia
Huntersville
Cherryville
Indian Trail
Granite Quarry
Albemarle
Love valley
Olin
Harmony
Monroe
Matthews
Virtual Phone Numbers In North Carolina's (704) Area Code
A person can purchase virtual phone numbers in North Carolina's Area code to call in that particular region when they are out of the country or state.
When a virtual phone number service is purchased from a Voice over Internet Protocol (VoIP) company like KeKu, ongoing and outgoing calls can be made free of charge. such as 800 area code number.
Are Other North Carolina Area Codes Available?
State of North Carolina has a total of 9 available dialing codes with 3 code overlays which are listed in the chart below:
| | | |
| --- | --- | --- |
| NPA/ Area code | Major cities | Code overlay |
| 704 | Charlotte | 980, 704 |
| 252 | Newburn, Bayboro, Nashville, Windsor, Jackson, Rocky Mount, Elizabeth city | |
| 910 | Clinton, Hope Mills, Bald Head Island, Bolivia, Rowland, Fayetteville, Rockingham | |
| 919 | Fremont, Goldston, Princeton, Knightdale, Butner, Zebulon, Selma, Garner, Broadway, Four Oaks | 984, 919 |
| 336 | Greensboro, Gibsonville, Asheboro, Walkertown, Bermuda Run, Danbury, Eden, Thomasville, Oak Ridge | 743 |
| 828 | Hickory, Franklin, Waynesville, Newton, Conover, Marion, Bryson City, Cashiers, Columbus, Murphy, Highlands | |
(704) Area Code Business Phone Numbers
A virtual phone number with a business phone service plan can be purchased. Many companies claim to offer free ingoing/outgoing calls if you purchase their virtual phone number.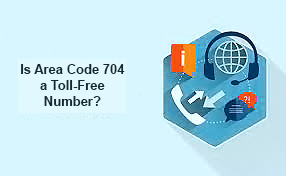 Is area code 704 a toll-free number?
No, area code 704 is not a toll-free number. It means that a person placing the call is charged for that call instead of the receiver.
Is 704 a Charlotte area code?
The 704 area code is located in Charlotte city of North Carolina, US. It is conjoined with the overlay code 980 that represents Charlotte and the surrounding counties of South-central North Carolina. 929 area code.