Nowadays, everyone wants to look good in the important events of their life. Most of them don't know how to style themselves. A cosmetologist is used for this purpose. As they will tell you about those things that are suitable according to your personality.
What is a Cosmetologist?
It is a very known profession nowadays. They have specialized licensed who are interested In makeup, skincare, and hair care. They do their specialization for almost 2 years to be experts in makeup and skin care. They help others to improve their appearance and become confident. They are experts in the following things:
Hair cutting
Coloring.
Styling.
Skincare treatments include waxing, facials ,and other treatments.
Nail care.
Manicure.
Pedicure.
Where do Cosmetologists Work?
The working place of a cosmetologist is in spas and salons. They are majorly present in beauty establishments and bars. Their main responsibility is to consult their clients for their beauty perceptions.
They must give honest advice and recommend highly appropriate treatments because people trust them. They must consult clients and understand their needs. They must recommend those things which are safe and hygienic because skin care is very important.
What are the Confessions of a Cosmetologist's About Hair Makeup Skincare?
Cosmetologists is a scientists in hair care, makeup ,and skin care. They are aware of all the things that go behind skin care. They also know beauty tools and other machinery. The following confessions are made by a cosmetologist.
Hair Care
If we talk about hair care, the most basic confession of the cosmetologist is that use less heat for hair. Most clients have damaged their hair by using heat for styling purposes. Some people also have damaged hair due to coloring too frequently.
Some people are also unaware of things that are not suitable for their hair type. The products that are used for hair treatments are full of chemicals. So, try to use the right products. If someone has very damaged hair, they can also recommend cutting for betterment.
Makeup
Our skin is a very sensitive organ of the body. The face is the most basic thing in appearance. If anybody does excessive makeup on daily basis, it will damage their skin. Those cosmetologists who is specialized in makeup, recommend using light makeup on their face to prevent skin from acne or other issues.
The makeup that we used must be of high quality. Before going to bed, it is necessary to remove makeup, cleanse it and do skin care. They emphasize enhancing their natural beauty rather than doing a lot of makeup. Those who have extremely sensitive skin should avoid makeup on daily basis.
Skincare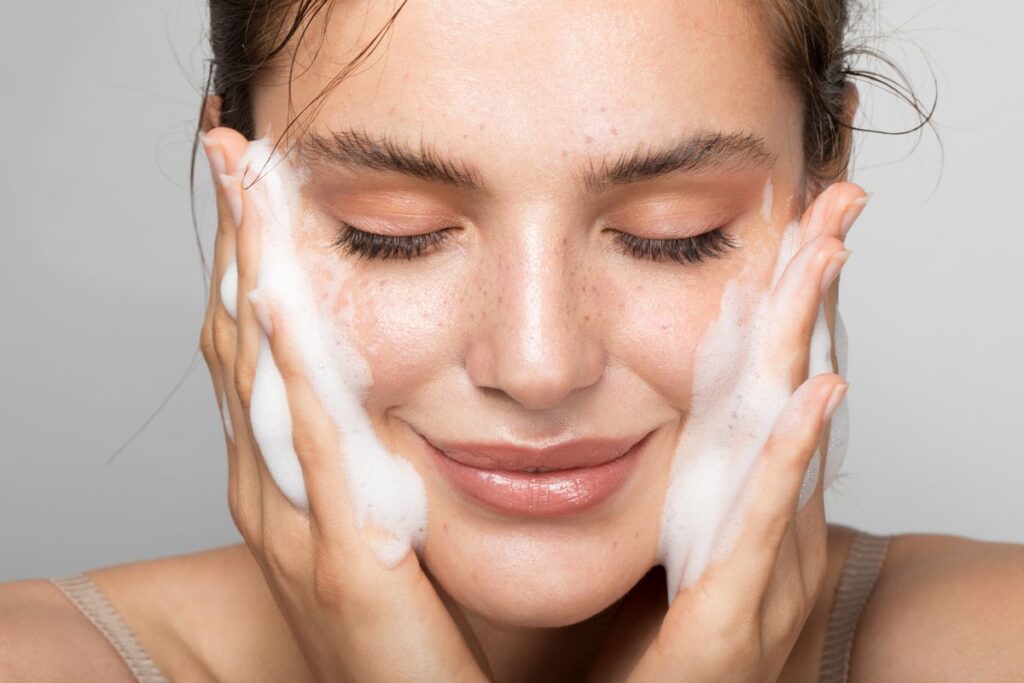 Every person has a different skin texture. Some clients neglect their skincare and then they have to face a lot of issues.
Cosmologists confess to being patient and consistent to achieve good skin. It is a slow process.
The clients have different problems regarding skin care such as:
Pigmentation.
Acne.
Open pores.
Oily skin.
There are different products that can be used for the treatment of skin-related problems.
The most commonly used are:
Vitamin C serum.
Retinol.
Niacinamide serum.
Hyaluronic acid.  
They are used to provide a glow on the skin and also help to remove pigmentation. They also recommend avoiding makeup who have sensitive skin.
The main aim of the cosmetologist is to provide a smooth life to their clients. They make sure that their clients feel beautiful and confident.
What Qualities are Needed to be A Professional Licensed Cosmetologist?
There are various skills and qualities that are needed to be a skillful cosmetologist. Some of them are:
Creativity.
Professionalism.
Knowledge of cosmetology.
Time management.
Technical skills.
Hygienic care and safety.
Excellent communication skills.
Customer service
Patience and stamina.
A cosmetologist must be creative enough to withdraw new ideas. In this way, he/she will be able to make unique looks for clients. They should listen to their clients' needs. They must have strong technical knowledge of skin and hair care.
They should be proficient in time management. So, they can give proper time to every client and satisfy them. They must have  good communication skills so they can Interact with the clients easily. They should take care of clients in a comfortable way. They should have a large stamina and be patient with their clients.
How to Become a Passionate Cosmetologist?
There are several steps that you can do to become a cosmetologist. You should research some institutes that are offering a program in cosmetology.
You should complete a cosmetology program. The tenure of this program is 9-12 months usually. In this program, you will search about makeup application, hair, and skin care. They also taught you sanitation procedures.
When you complete your diploma, there is a need to get your cosmetology license so that you can become an official professional cosmetologist.
How to Get A License of Cosmetology?
You have to pass an exam test to get a license in cosmetology. The exam is based on Written and practical tests. Then, you must be able to gain work experience at any salon or spa. In this way, you will be skillful.
There are various schools that offer training in hair and skin care. It is a 2 years high school diploma.
The best schools of cosmetology are:
AVEDA Institute Minneapolis.
Empire Beauty School
Sassoon Academy
Xenon Academy
Paul Mitchell School.
Ogle School.
What is the Average Salary of a Cosmetologist?
The income of a cosmetologist depends on various factors. It depends on the license of your diploma and also the skills of a cosmetologist. The basic factors are:
Type of employment.
Location.
Experience.
Working hours.
The basic income of the Cosmetologists ranges from $30k monthly. The lowest pay of a cosmetologist is $10k monthly. The working hour is also a very important factor in the income of a cosmetologist. It depends on the hardworking too.
A cosmetologist can increase their income by gaining tips from their clients. They also gain commissions. Some cosmetologists are enough able to make their spa or salon. So, a cosmetologist can make a good income.
The most famous cosmetologist in this world is, Dr. Lalit Kasana.
What is a Cosmetologist?
A cosmetologist is considered a scientist in skin care, hair care, and makeup. They make people beautiful and confident.
What are Three Important Qualities of a Cosmetologist?
They must be capable of creating new things. Many qualities are needed to become a good cosmetologist. The most basic ones are:
Professionalism.
Creativity.
Critical thinking.
Positive attitude.
Good communication skills
Knowledge of cosmetology.
What is the Main Responsibility of a Cosmetologist?
The main responsibility is to make people confident. They should listen to the needs of the clients. They should help them in grooming and styling. They should recommend the best treatments. They should be honest in their profession.
Is there Any Specific Age to Become a Cosmetologist?
No, there is not any specific age but you should be active and healthy enough to take care of others. They should be physically fit too.
Is there Any Institute of Cosmetology?
Yes, there are various institutes of cosmetology all over the world.
What is the Time Duration of a Cosmetology Program?
The basic time period of a cosmetology program is 9-12 months. In this time period, you can become a good cosmetologist.
Is a License Necessary to Become A Cosmetologist?
Yes, it is necessary to have a professional license. In this way, you will gain experience and get a job in a good spa or salon.
How Much Cosmetologists Earn?
They can earn a good amount of money. Their basic salary ranges from $10k-$30k A month.