Walmart is the second-largest retailer in the world. It generates billions in annual revenue, has millions of employees, and opened many outlets all over the world. Such a successful retailer company can afford to pay its staff handsomely.
However, does Walmart award a special cash bonus? Can the typical salesperson occasionally expect wage hikes based on the store's success? All that you want to know is as follows.
Does Walmart Give Bonuses?
Walmart stops awarding quarterly bonuses to its employees as of January 2022. For many years, Walmart has been giving out rewards to its employees four times a year. Instead, the business decided on an hourly pay rise, noting that employees almost universally supported this decision.
How Much Bonus Does Walmart Give?
Although Walmart no longer offers quarterly bonuses to its employees, it did for many years. Employees could anticipate a little bonus in their paychecks four times a year, but the amount ultimately depends on how well the store performed.
A lesser bonus could result from a less successful quarter, which would make it a less reliable source of revenue.
Walmart terminated the quarterly bonus program in September 2021 in favor of hourly wage increases. They believe that by doing this, workers will receive larger payments consistently.
A Walmart spokeswoman claimed that "an overwhelming majority" of employee input indicated that they preferred the pay increase as a contributing factor in the decision. However, Walmart has given out other bonuses in previous years as well.
With the arrival of the COVID-19 pandemic, employees in the retail industry were pushed to the limit and had to risk their lives for their employment as a global public health emergency raged around them.
So, Walmart gave its employees bonuses to say "thank you" for working hard under difficult circumstances. For full-time employees, these amounted to $300, while for part-timers, they were $150.
Do Walmart Team Leads Get Bonuses?
The quarterly bonus scheme for Walmart, which was based on store success, is now over. According to a commentator on this thread, team leads and store managers will still receive annual bonuses. These bonuses are dependent on the success of the stores.
Many readers on a furious Reddit thread have also speculated about the huge store bonuses some store managers might receive. The OP even claims to have heard that assistant managers receive 15% of their salary. Store managers may receive up to 50%, while co-managers may receive up to 25%.
How Often Do You Get A Raise At Walmart?
You can depend on your regular paycheck if you can no longer rely on Walmart's quarterly incentives.
You can anticipate rises. Walmart seems to provide raises every six to twelve months. Of course, they are based on performance, yet many consider the raises insignificant.
Numerous commentators on this thread indicate hikes of around 0.25 cents. Others claim that despite working for the corporation for more than ten years, they are still not paid $15 per hour.
The average wage at Walmart was $16.40 as of 2021, when the company said it was offering everyone a raise of at least $1. There, $12 is the current minimum wage.
Does Walmart Do Yearly Raises?
Some have claimed that Walmart gives raises every six months. But it appears that once a year is a more typical frequency. The most typical scenario is an annual performance review and increase if performance measures are satisfied.
What Are The Employee Benefits At Walmart?
A giant retailer Walmart still provides a plethora of benefits with employment despite no longer awarding shop staff quarterly bonuses.
Schedule stability, 401(k) matching, health and life insurance plans, paid maternity and parental leave, and even college tuition reimbursement are a few examples.
Walmart has made it entirely free for their employees to pursue a higher education degree (e.g., business, finance, etc.).
Do Walmart Managers Get Bonuses?
Historically, Walmart managers also receive bonuses. r/Walmart thread on Reddit claims that assistant store managers' annual bonus amounts to as much as $8,000. Some store managers make up to $90,000 every year.
However, management may be exempt from the statement that Walmart will no longer offer quarterly incentives in favor of better compensation for their paid employees.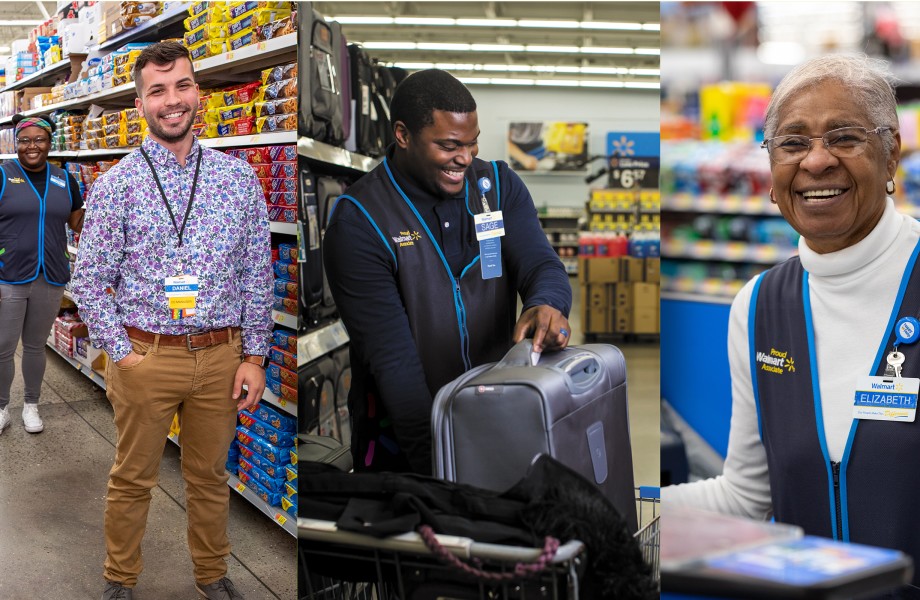 Does Walmart Offer A Hiring Bonus?
Unlike several stores, Walmart does not currently provide a hiring bonus. However, there are no waiting periods for employees to benefit from Walmart's stock purchase program or Live Better U higher education financing scheme.
How Much Does The Walmart CEO Get In Bonuses?
The CEO is one person who gets a sizable bonus each year. CEO Doug McMillon received a cash bonus of $3.816 million in addition to his base pay of $1.276 million.
Operating income and sales revenue directly influence this bonus.
Is Walmart going to continue offering their quarterly bonuses for store workers?
Walmart still gives its staff quarterly bonuses, but the company plans to stop giving them altogether in the first quarter of 2022. In September 2021, Walmart made this revelation.
Quarterly bonuses were given out from 2007 and were based on store achievement. However, a Walmart spokesman claimed that workers had voiced a desire for higher weekly salaries and more consistent
pay scales.
Quarterly bonuses were a wonderful source of extra money but were unstable because they were subject to performance cutbacks. So earlier this year, Walmart also raised the pay of about 425,000 workers, increasing the average hourly wage to $15.
Who's eligible for Walmart bonuses?
In the past, incentives have been given to drivers, supervisors, assistant managers, and employees in clubs, stores, distribution centers, and fulfillment centers.
For example, the entire group received cash bonuses totaling $300 for full-time workers and $150 for part-time and temporary workers.
Walmart revealed that it spent about $1.1 billion on cash bonuses for employees during the year.
Walmart also announced that it would give full-time warehouse workers who postpone vacation time until the end of the year up to $500 more per week in salary.
How long do you have to be at Walmart to get a bonus?
In the past, to qualify for the bonus, you had to be working a minimum of 48 hours without receiving any overtime compensation.
However, Walmart has ended its bonus program in favor of increasing the hourly wage for all employees. Walmart order never arrived.
Conclusion:
As of January 2022, Walmart stopped giving its employees a quarterly bonus and raised pay to provide a more steady income. Walmart competitors.
Walmart does provide its staff with significant benefits and perk packages, yet the business is hesitant to pay competitive wages.