Doordash is an American food delivery platform in the United States and Canada. More than thirty million users 2022 will actively use doordash. It is the most popular delivery platform in the US that lets you order online from the nearest food location in your area. The origin of this company is in San Francisco, California. You may use the DoorDash mobile app without downloading it to your phone. Simply enter your location and the address of the shop you want to visit.
With DoorDash, you can order from your favorite local and chain restaurants and have groceries, snacks, household goods, and alcoholic beverages delivered to your home.
When you open the doordash app and log in to your account, you see a login error on your screen. This is very annoying because you cannot log in to your account from this error. In today's post, you will learn about why this login error prompt on your screen when you open it and some fixes for it. Keep reading to learn more.
Doordash login error
You can open a doordash app to order food, but a popup show on your screen that is a login error. This error is shown on your screen due to Low internet, high cache memory, or other reasons. You must have to fix it to enjoy the facilities of doordash. 
It's simple to make an order, pay for the food, and expect a quick delivery of hot cooking, whether you have a craving for seafood or want to try a new burger joint. But you see a login error; this is frustrating.
What are the different types of login errors?
We're having some technical issues right now. Please try one more soon.
Your IP address has been banned; please get in touch with support.
You are not allowed to perform this task.
Doordash, too many failed tries to log in
The request ran out of time.
Logging into Doordash, something went wrong
Login error.
Incorrect username or password
Robot authentication failed.
Your account may be blocked.
You have to fix this error by doing some actions:
Fix 1: Check your Internet
This is the first fix you must try. When logging into your DoorDash account, you must have a strong internet connection for everything to work. To force a reconnection, turn on and off your WiFi. Check the function of your mobile data if you are not using wifi.
There may be times when many people are using or trying to log into the app. This can put an additional load on the server and make the DoorDash App unavailable. You have a few minutes to try again. The DoorDash app will function flawlessly.
Fix 2: Clear all cache of the app.
There is a known issue with DoorDash on Android devices where the app could sometimes have problems with certain restaurants. You must empty the data cache of the DoorDash app in order to fix this issue.
1. Open the Settings app, then choose Apps.
2. Tap See all apps if required, then select DoorDash.
3. Select Storage & cache
4. Click Clear cache.
Please return to the DoorDash app and give it another try. Repeat the steps mentioned above and click Clear Storage if the issue still occurs. Then, because clearing the Storage deleted your saved login information, you'll need to log into your account.
Fix 3: Restart your doordash app.
This is another fix to resolve your login error issue. When you open a doordash app and see that a login error is prompted on your screen, but you are still stuck on that error. Then close your app and restart it again. If the same error occurs, make sure you have an updated version installed on your mobile. Because sometimes an outdated or older version may cause these types of mistakes.
If all of the above fixes are not working, contact doordash for support. Because some issues are not solved on our fixes, some get solved by the customer support department.
Fix 4: Restart your phone
This is also a fix for login errors Because sometimes errors may occur due to low memory and hanging or bubbling your phone. So click on the power button and hold it for 3 seconds; click on the Restart button on the screen. For instance, try login onto the DoorDash website on your computer if you can't make an order on your phone.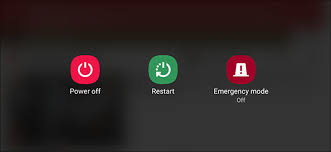 Why Doordash deactivate my account?
Doordash deactivates your account if the customer team reports you in case of fraud, abuse, or any other problems. This may also occur if dashers have raised complaints about you. These are a few issues for which Doordash will most likely cause your account to be deactivated.
Doordash doesn't give a reason why doordash deactivated your account.
Am I able to reapply for DoorDash?
You are free to reapply at any time, but if you wish to check the progress of your application, customer service will give you the run around for an indefinite amount of time. It is also possible that you will not get employed, and no one will be able to explain why.
What are the technical problems with the doordash app?
Connection Problems: There may be a problem with the internet connection causing the DoorDash login problem. Ensure your device has a strong internet connection, ideally one connected to a wireless network.
App Problems: The app may have difficulties that are to fault for the DoorDash login error. Check to see whether the app is updated, then try deleting and reinstalling it.
Server Problem: Another possible cause of a technical problem with DoorDash is a problem with the server. The computers running the software and keeping everything moving are called servers. These servers may frequently have problems, which may result in app bugs.
Does DoorDash accept cash?
No, doordash doesn't accept cash because you order food online and pay from your account. In this condition, if you haven't received your order, doordash will send you a full refund of your order. 
Also Read These Articles
The Doordash app keeps crashing
No One Picks up Your DoorDash Order in 2022
How to Delete Payment Method on Doordash
What Happens If Doordash can't Find a Driver
Why Does My DoorDash Say "Pickup Only"
Conclusion:
Hopefully, the above article is beneficial for you. If you have other questions, put your question in the comment box.