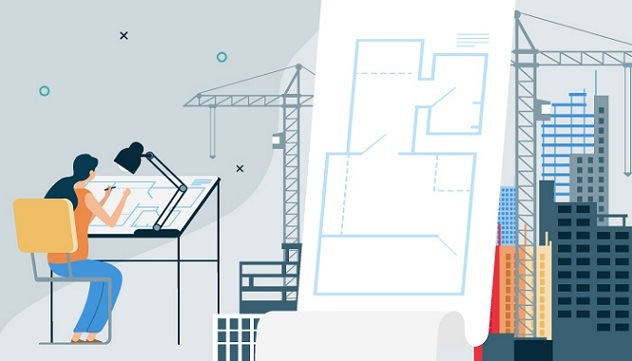 Upon having an architect firm, it's apparent that you develop the needs of some prudent and high-skilled architects. But, the question is whether you will get someone the way you want.
The phrase 'good architect' is an assimilation of various qualities, skills, and mindsets. Hence, the process of appointing them often becomes a tiresome and tricky process for interviewers, always leaving them somewhat prone to misjudgments.
Therefore, many modern architect firms are seeking accuracy in employing the candidates they want through hiring professional recruitment agencies like Pearl Lemon Recruitment. This agency has answers for all your architect recruitment-related concerns, including if you wish to an individual or an entire team, for a limited tenure of permanently, and more.
However, let's go through some measures of identifying and hiring a genuinely efficient architect for your company. 
Visual Content for Your Work: Interior Designers
Consider His Adeptness
Recruitment agencies for architects always prefer candidates who can deal with and generate outcomes, working with multiple outlines. It includes budget, briefing, personal preferences, laws and design codes, deadlines, and more. A true architect must adhere to all these aspects and prepare a design fitting all of them.
So, ask candidates about their previous experiences and specifications of previously completed projects. Question on the problems faced and how they overcame them.
Ask for their Specialization
Architect, as a profession, encompasses mastery in developing a wide range of building types. Residential buildings, hospitals, warehouses, and schools are some types of them. Hence, during the interviewing process, don't forget to ask about candidates' areas of specialization and evaluate how much they will add value to your company's work processes.
Dream on the Portfolios
Architects' portfolios are testimonies of their proficiency in this profession. It is why they are asked to create one – right? Hence, being a recruiter, you should be more attentive to their portfolios and hold it substantially valuable in judging their expertise and experience.
Do consider which type of property they have developed previously – Whether they are sprawling country property, suburban infill, or tight urban lot.
Innovation and Creativity
The core responsibility of an architect is to incorporate his thoughts and ideas into every project he works on. Because of it, he should also have the guts to take specific amounts of risks as well. He should reimagine, rethink, and retool new ways of performing the same old tasks more smartly.
Concluding Lines
Facets like specialization, adeptness, ability to be innovative and creative, and an impressive portfolio are some significant factors in identifying suitable candidates when hiring for an architecture company. However, alongside them, plenty of other technical aspects also exist that a recruiter should never ignore. Furthermore, a candidate's schooling, certifications, and previous career achievements decide roles in this endeavor.
Hence, outsourcing recruitment services from agencies specialized in connecting skilled architects with companies would probably be the best possible decision. This way, you get the right talent without being compelled to invest much money and effort in this venture.