We live in the golden age of content, and the variety of content you can watch, listen to or read can be too much to handle for regular use. And it is so much harder to enter a competitive world of online content creators than even five years ago.
However, even now, you can start your journey and achieve success as a content creator in this oversaturated market. It is only about the right strategy and steps that will gain you the following.
Today we will share with you the tactics best podcasts use for their promotion online and what you can do to promote your work and start actually earning from podcasting. Without further ado, let's get started!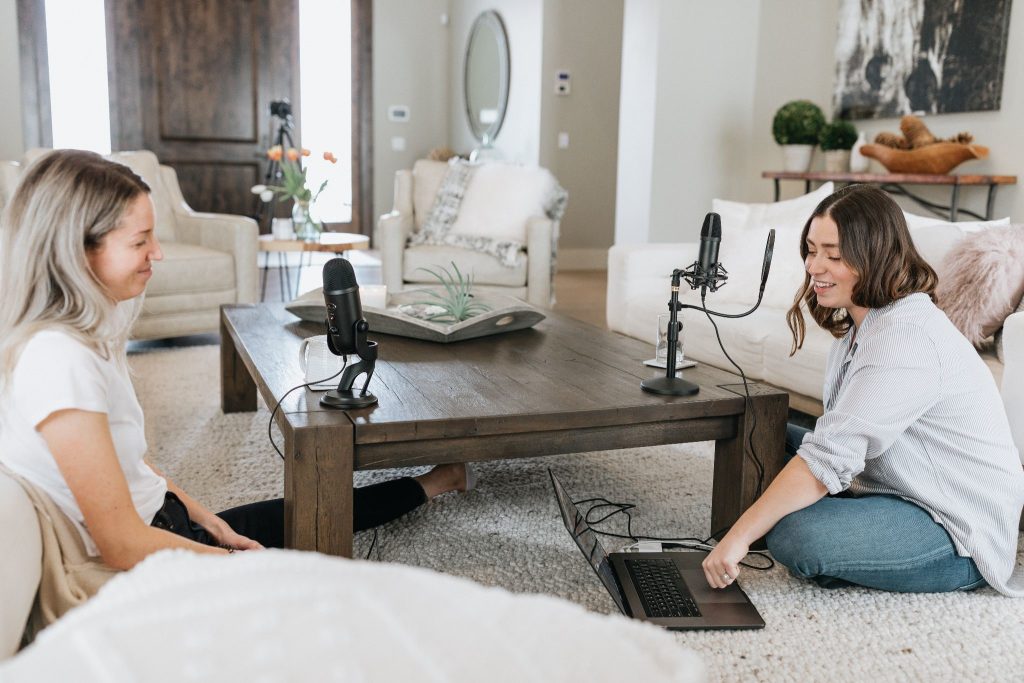 Talk about the Relevant Issues
Even if your podcast is dedicated to something very specific, the key to its success is to talk about the latest trends and things.
Talking about hot topics is what creates your podcast's popularity in the first place. Always try to find the most relevant and interesting bits to add to your script, but keep it simple and natural. Podcasts are like conversations with an invisible person: make your audience feel involved and interested throughout the whole podcast.
Attract people from social media
Using social media to promote your work is "How to promote your business: 101". You just can't make it without social media in 2022, and it is especially true for online content.
But where exactly is your audience hanging out? Is it on Facebook or Tik Tok? To find it out, you can look at your competitors: what websites they are referring to the most and where they are sharing their content the most.
Once you know where your audience hangs out on social media, you need to create a page and start talking, connecting, and promoting your podcast to people. You need to be an active member of the community and promote your podcast only when it makes sense: if you have an answer to the person's question or related issue in your podcast.
Work on your podcast's cover
An attractive podcast cover can make someone click on your stuff even if they are not really interested in its concept.
A fantastic cover needs to be a part of your content from the beginning and not after launching a podcast. It is a good idea to involve a graphic designer to create a unique cover that will be both interesting and eye-catching. This is a business investment that can give a lot of followers to your podcast, so consider hiring a professional to create your cover.
Ask for feedback
In any business, you can get the most from your regulars. Do not forget to use magic words: "subscribe and give the podcast a thumbs up." Yeah, we know that everybody hates like-beggars, but it really works!
Also, you can ask for feedback from your devoted followers and find out what in their opinion will help you to do better and thus promote the podcast you're making. People can give you excellent ideas, so do not underestimate the value of their opinion and listen to your audience.
Create video content in addition to the podcast
Not everyone enjoys only listening to your voice or your guests' voice: some followers would love to see a record of your conversation with guests.
Almost all good podcasts use this trick. They upload a video version of their podcast on YouTube for people who want to see your reactions and not just listen. It should not be a super cinematic video, just a simple steady camera record of your conversation.
If you meet the guests through Zoom, Skype, or another online tool, you can record the record the screen on Mac or Windows to capture the video version of your podcast and upload it on YouTube. It is the best way to have your guests on your podcast and do not break Covid restrictions in times of pandemic.
Use SEO with your titles
It is not news that using SEO for your podcast helps a lot for its promotion. Using SEO methods for your content will definitely help your podcast rank higher, thus you will reach far more people.
Podcasting is a little bit different than usual content regarding SEO optimization. Still, in the essence of it, it is all the same: use Google Trends and Keyword tool to find out keywords and add them into titles and descriptions of your podcasts.
Also, ask your followers to mention your podcast on their social media and use the great power of link building and outreach. If SEO is totally new to you and you don't have the time or desire to learn it, try to find a specialist to help with it. SEO is very important for your promotion, so don't ignore it, and you will get a great number of followers in return.
Cross-promotion and collaborations
Lastly, we would like to talk about business networking and podcast guests. Many companies and products got their big break thanks to one influencer mentioning them on social media. From the top of my head, I can name as an example Morphe, the makeup brand, and "Among Us", the game. Their success was totally a social media product.
As a new podcaster, you can reach other channels by email or direct messages and ask for collaboration. You can contact potential guests who your audience will find interesting, show them your work and ask for collaboration.
Remember that to attract important people in your niche, you need to have top-notch content and an impeccable reputation, so please be considerate about your content and online behavior. Every rash decision can have terrible consequences.
Conclusion
Sharing your content with others online can be scary and daunting. However, your opinion matters, and your podcast can help people, so it is worth trying.
Using the simple strategies we gave you in this guideline will help to get your following organically and achieve much-desired success. These people will support and value your podcast and will help you to reach the stars with it. Good luck!