How to turn off story notifications on Snapchat? When you turn off notifications on Snapchat, you stop receiving information on what your friends are up to. It is a prime feature because it frees up your time to concentrate on other things. Without being bothered by notifications, you may still view your friends' snaps and videos and send them messages.
The downsides of muted notifications include being unable to receive some messages and losing out on important news or events. Still, if you want to avoid being notified each time a friend posts a new story, you can turn them off by following simple procedures.
What is Snapchat?
Snapchat was created by the American company Snap Inc., formerly known as Snapchat Inc. Snapchat pictures and messages are only accessible for a short time before being deleted from the recipient's view. The app has evolved from its initial focus on peer-to-peer picture sharing to include now users' "Stories."
These stories are made up of 24 hours' worth of chronological information, along with "Discover." Option. It enables businesses to create ad-supported short-form content. Snapchat also allows users to save pictures in a password-protected "my eyes only" area. 
What are Snapchat Notifications?
You will receive a notice every time when there is a message or other update on Snapchat. These are called Snapchat Notifications. Depending on your contact list, these notifications can be regular or very frequent.
How to Turn Off Snapchat Story Notifications?
If you want to turn off Snapchat story notifications, you need to follow one of the two methods given below:
Method 1
Open your Snapchat app on your phone and Log in to your account.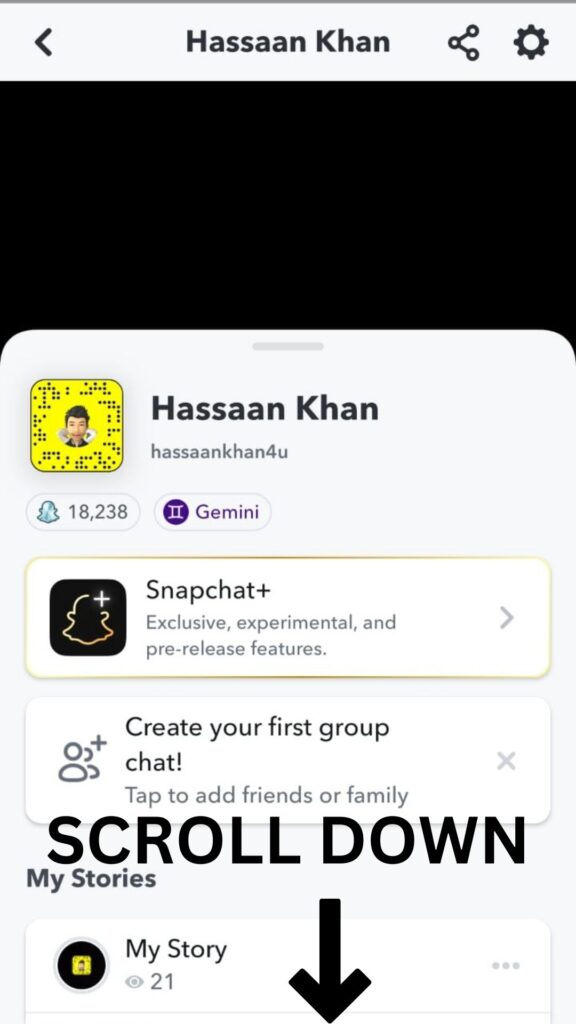 Locate the "My Friends" section and open it.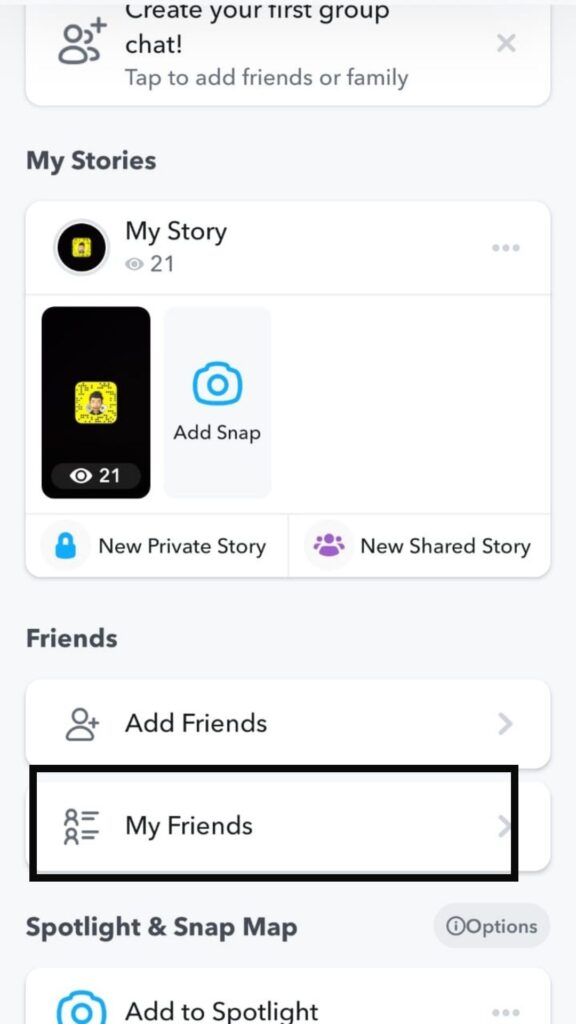 Perform a search for the friend whose Story notifications you wish to turn off.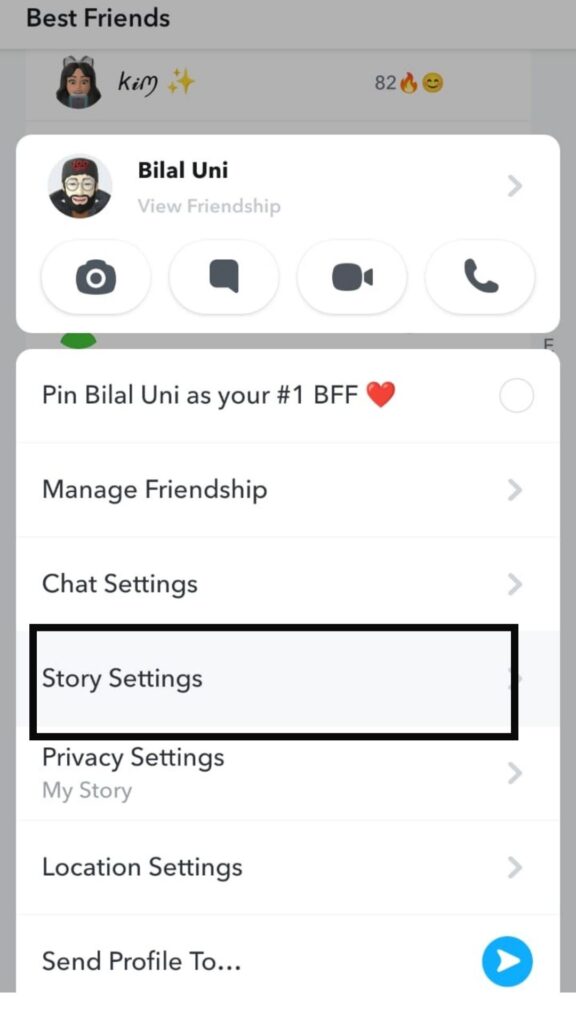 After tapping and holding on to their profile, choose "More."
An option labelled "Story Notification" will be shown with a toggle button ON. You should turn this toggle off to stop receiving Snapchat story notifications from them.
Method 2
Open the Snapchat app and tap the symbol of your profile.
Select the "Settings" icon.
Go to "Manage Story Notifications."
Now choose the name of the individual whose notifications you want to turn off. This way, you will not receive story notifications from that particular user.
How to Turn Off All Snapchat Notifications?
You can follow these steps to turn off all notifications on Snapchat:
Open the Snapchat application. 
Click the profile icon in the upper-right corner of the screen.
Now tap the gear button to open "Settings."
Find the "Notification" option and open it under the "My Account" section. You may search for it.
The "Enable Notification" option is located under the Notifications settings.
You can turn off all Snapchat notifications with this option.
How to Turn Off All Snapchat Notifications on Your iPhone?
If you want to turn off all your Snapchat notifications, you need to turn off all the notification options in the Snapchat app. But there's an easier one-tap method to do it. Try using the Settings app on your iPhone. Here is the procedure:
Open the "Settings" app on your iPhone. Look for the Snapchat app in the list of apps.
Tap "Snapchat" and then tap "Notifications."
By sliding the toggle button to the left, all Snapchat notifications can be turned off.
How to Turn Off Message Notification On Snapchat?
Here is the simple procedure to turn off message notifications on Snapchat:
Open the Snapchat app.
Visit your profile page.
Press the gear icon to access the "Settings" option.
Tap "Notification" under "My Account" section.
Choose "Message reminders" and disable it. 
Message reminders notify you of unopened chats and snaps. You won't receive any Snapchat message reminders if you disable this feature.
What Happens When You Mute Notification on Snapchat?
On Snapchat, muting notifications limits you from knowing what your friends are up to. It is a significant feature because it gives you more time to focus on other things. The risks of muted alerts include missing important news or events and being unable to receive critical messages.
Snapchat alerts can be muted, but this doesn't prevent you from using the app. Without being bothered by notifications, you may still view your friends' pictures and videos and send them messages.
List Some Advantages of Turning Off Snapchat Story Notification
Depending on your goals, disabling Snapchat's story notifications and other notifications has certain advantages.
It helps you become more focused
It can be challenging to balance studying, working, and social networking because the app is a time-sucking monster. You can concentrate better if the Snapchat alerts are off. You must pay attention to what you are doing to be productive. Some people use apps like Snapchat as distractions from their routine work. But the volume of information continuously being pushed onto your screen may be negatively hurting your productivity. If your primary objective is to focus, you must disable notifications.
According to a recent study, participants who consistently switched off their Snapchat alerts saw a 12% boost in productivity. It is because you will be more attentive and focused if you disable your notifications.
You do not need to worry about checking your phone all the time
We are aware of how integral our cell phones have become to our lives. We can use them for everything from conversing to buying. But we also understand that spending too much time on the phone is not suitable for our health. For this reason, users are turning off (but not deleting) their Snapchat notifications. They are aware that continually checking their phones might lead to tension and anxiety, while not doing so offers advantages such as less stress and anxiety and better nighttime sleep.
Moreover, we become less productive when we use our phones more frequently. So, it's essential to turn off notifications on your phone for a small period of time to cut down on the amount of time you spend on cell phones and increase your productivity. Instead of constantly checking the phone, pay attention to your surroundings and be in the moment. 
You will begin your day less anxious
When your notifications are disabled, you won't start your day with a steady barrage of warnings from the previous day. So you'll feel less stressed. Putting down your phone may seem challenging at first, but after you do it frequently, it will become usual and less difficult for you.
You will start your day feeling less nervous if you disable Snapchat notifications. It is due to the fact that you won't be able to see what other people are doing on social media. Because you won't be able to read their snap chat posts, you won't feel under any pressure to live a perfect life on social media as other people do.
You will have uninterrupted blocks of time for deep work
You can disable the notification and concentrate on your job uninterrupted. For instance, you want to plan to work on a project for an uninterrupted hour. By turning off notifications, you will experience better productivity and increased focus at work. Having the time to concentrate on your work is a luxury. Many of us do not have the good fortune to enjoy it.
Social media apps have the potential to distract you from your regular activities and make it difficult for you to focus on what your work demand from you. According to a study, most of these deep-work chunks are longer than 30 minutes and are free of interruptions from other notifications.
Turning off your phone's alerts is the simple remedy if you are having trouble getting in the mood for intense work. You may focus on deep work by disabling your notifications, which will help you reach your productivity targets.
While many believe that spending time on social media is more convenient than working, research shows that those who avoid it have more time and experience less stress. Snapchat offers many features that can be distracting, which makes the program more difficult to use and raises the possibility that you will become distracted while using it. To regain some of your productivity, you can turn off the notifications.
We are all aware of how enthralling social media can be and how it can take over our lives. Still, occasionally we need to escape our digital universe by disabling the notifications on social media applications like Snapchat, Instagram, and Twitter. You will feel less stressed, more productive, calm, and able to accomplish your goals more successfully if you take a break.
You will be more present to other people
You won't be interrupted, and more importantly, you'll be able to concentrate on the conversation without being bothered by notifications on your phone. By turning off Snapchat alerts, you'll be more present in chats and less irritable with your friends. When your phone becomes a constant source of distraction, every time someone messages or calls, your focus is diverted from what they are saying. But it won't happen anymore if you disable notifications on your phone.
Why do I get notifications when someone posts a Story on Snapchat?
If you receive a notification when someone posts a story, it means that you have turned on the story notification for that particular user. You can stop these notifications by following one of the methods mentioned earlier.
Can Other Friends Still View Your Story On Snapchat When You Mute Them?
On Snapchat, when you mute someone, they can view your snaps as well as any updates you post after that. They won't appear on your friend list, but you can still talk with them. 
Can You Communicate with Someone On Snapchat If You Mute Notifications?
On Snapchat, you can still communicate with someone whose notifications are muted. You can send messages and engage in other interactions. But, as you have decided not to get their notifications, you won't be aware of their snaps. 
Can You Mute Someone On Snapchat Without Blocking Them?
Yes, Snapchat gives you the option to mute someone without blocking them. You may mute a friend on Snapchat by heading to the chat list and long-pressing the mute button. 
There is another alternative if you don't want to block the person and don't like the idea of being muted. You can ignore them. This way, they won't see your reaction to their messages or Snaps, but you'll still see their updates.
Conclusion
Concisely speaking, turning off Snapchat notifications can increase productivity and make you more focused on your work. So it's always a good idea to turn off all notifications while working on essential tasks. You can turn off Snapchat notifications by following the methods mentioned above. These methods are simple and won't take much time.
Have a look on other Instagram related articles: