Remember when you first bought your car? Didn't the interiors look and smell minty fresh?
Believe it or not, you can keep your car interiors just that way for years! But, of course, you won't be able to achieve a spotless car interior with just washing and scrubbing.
The average cost of interior detailing in the US is supposed to be anywhere between $50-300, depending on where you live and which model your car belongs to.
But if you mindlessly spend bucks, it might not be that great, either. So, grab these tips and tricks to flaunt a shiny car interior!
How to Identify a Car by its Tail Lights?
1. Vacuum The Corner Parts Of The Interior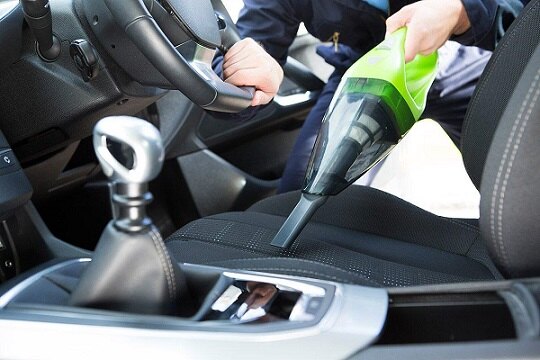 One of the simplest ways to ensure your car's interior is shiny is to vacuum it thoroughly, especially the corners. Most car owners only vacuum the visible portions to others and forget about the hidden nooks, but this is a big mistake. Make sure that every bit of the interior is as clean as possible.
Vacuuming can be done easily at home. All you need is a portable vacuum and a few attachments, such as an Alby brush, a brush with round bristles, and some crevice tools. But first, make sure to clean the floor mats, carpets under the seats, and seat corners.
2. Install In-Car Techs
Just like having a power bank and charging ports in your house, installing similar devices in your car is equally important. You never know when your phone might run out of battery during a long road trip or when you might have to mount your phone on the dashboard while looking at Google Maps.
Some of the most important in-car gadgets are a sturdy phone mount, a tablet mount, and a multiplug charger. If you're looking for good-quality, pocket-friendly equipment, check out Cygnett. 
3. Keep An Emergency Kit
Having an emergency kit inside the car will impress your fellow passengers and come in handy during a mishap. Unfortunately, no matter how safely you drive, road accidents and injuries can happen to anyone. So it's always best to stay prepared.
Buy a car-friendly emergency kit that contains basic things like band-aids, ORS pouches, gauze, iodine solution, and medical sewing tools. If any family member is prone to motion sickness, keep a stack of sick bags and napkins too. Keeping a list of medical emergency numbers inside the kit is also useful.
How to Turn on the Heat in the Car?
4. Remove Stains On The Seats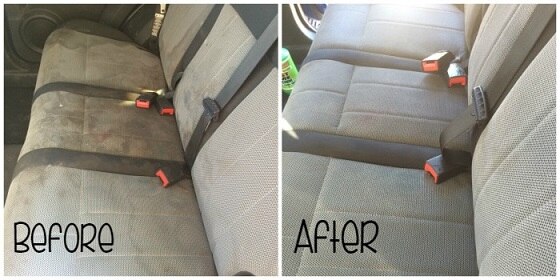 Food, drinks, and other items can often cause messy car seat stains, especially when driving down a bumpy road. However, there are different ways to remove stains, depending on the product that caused it in the first place. You can use a special leather stain-cleaning spray if your car seats have leather covers.
But if the seat covers are made of vinyl or fabric, then a vinegar and salt solution will remove the stains more efficiently. Ammonia is also useful for removing difficult stains from fabric seat covers. Make sure to vacuum the covers once after washing and drying.
5. Get Rid Of Extra Things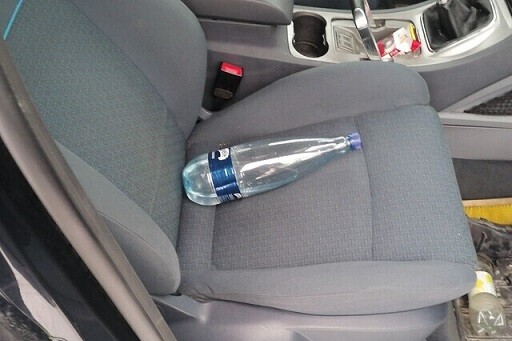 If you leave behind extra items in your car, it looks cluttered and messy, leading to a poor impression on others. So, if you want people to take note of how beautiful your car looks inside, it's time to take out the trash and keep things clean. First, note all the items you have in the interiors, both essential and non-essential.
Next, list all the things you rarely or never use when you're inside the car. After that, check the items you need to throw in the trash bins, such as discarded water bottles, empty chocolate wrappers, and used napkins.
6. Use Air Fresheners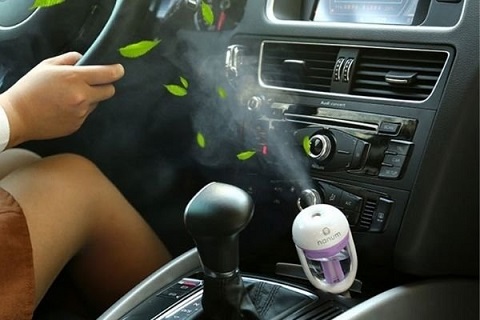 Something as small and simple as an air freshener can do wonders for your car's interiors. The lingering odor from cigarette smoke, food, drinks, or even pets can make anyone feel uncomfortable when they're riding with you in your car. To prevent an embarrassing situation, keep refilling your air freshener packet as soon as one runs out.
Or you can even keep a small stack of air fresheners in the glove compartment. Fortunately, various fresheners are available in the market, so you can choose something you like.
Over To You…
These small tips will help you to keep your car interiors spotless and glossy, even after years of use. Moreover, everyone will marvel at how your car still looks as good as new. So, try them out ASAP and create a great impression!