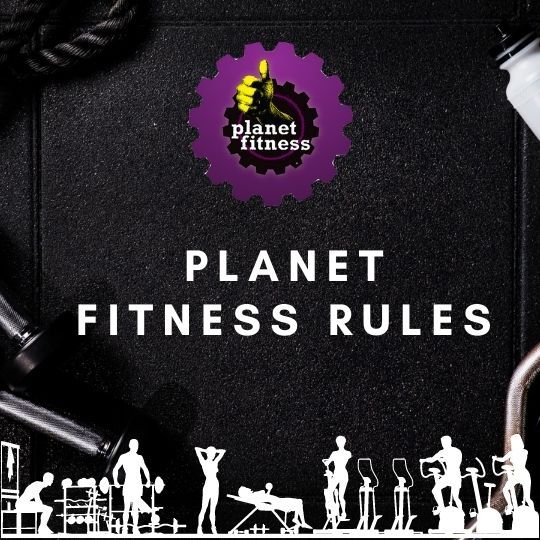 Here I've described the rule of planet fitness. Planet fitness is considered as one of the biggest chain of fitness clubs in the U.S. Read this article to get aware of planet fitness rules.
Are Gyms open? What Rules or Safety Guidance must they follow?
Gyms or fitness centers are cleared to open but with very strict SOPs.
Just like the rest of the world gyms are going back to normal following Covid-19 pandemic protocols.
You need to maintain a six feet distance from the other people in the gym.
Only a limited number of people are allowed to work out in the gym at a time slot.
Operators of fitness centers are supposed to keep the distance of six feet between the workout equipment too.
All the gym equipment should be disinfected regularly too.
What can You not do at Planet Fitness?
Planet fitness has strict policies against any kind of discrimination.
No member is allowed to show race, gender, or any other kind of biased behavior.
Planet fitness ensures that everybody who comes here feels safe.
Planet fitness expects basic courtesy from all its users as a collective community.
Any kinds of judgments, indecent behavior such as grunting and showing off is not appreciated and leads to an action against the user.
Planet fitness is a safe space for everyone who signs up with it with social distancing security.
Does Planet Fitness have a dress code?
Planet Fitness expects its users to wear clothes that are comfortable but not too revealing.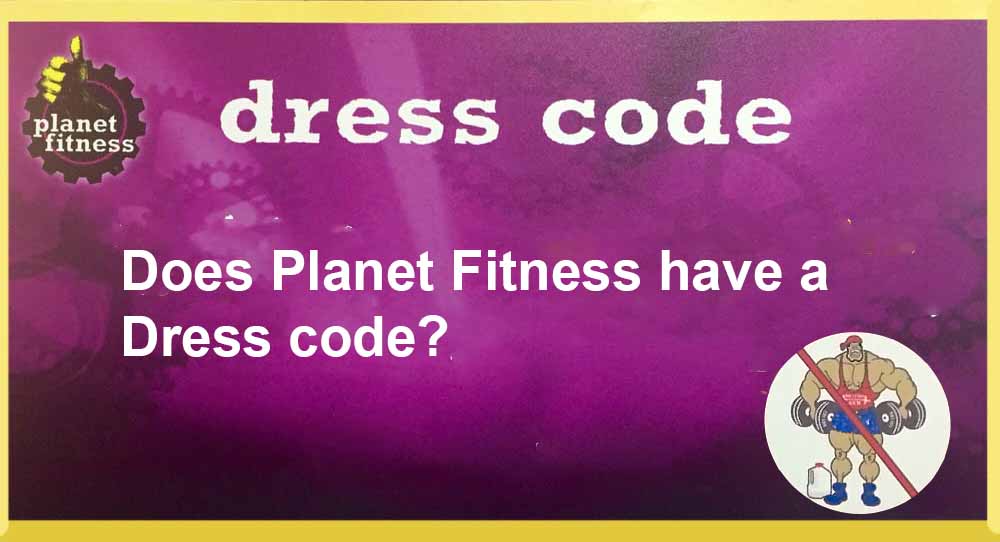 Also, your clothes must not be a safety hazard. Here are key elements about dressing rules that need to be followed.
Wear closed shoes like trainers. Open toes and heels are not appreciated.
Wear clean shoes and clothes.
Your clothing should not have any offensive message written on it.
Shimmery and shiny clothes are also not allowed on the premises of the gym.
Tank tops with string are not allowed in the gym.
What are the new Rules for Planet Fitness?
Planet fitness has introduced some more rigid rules toward hate, discrimination, and harassment.
All of these new rules guarantee the safety of all communities.
Planet Fitness has a very strict policy to keep transgender safe from any sort of ate at the club.
Some of the new rules at Planet fitness include instructions and protocols for Covid-19.
Club has introduced very firm rules to prevent covid-19 from spreading.
All of the rules are made under government orders by the leadership position.
Can I wear just a sports bra at Planet Fitness?
Planet fitness makes sure that you feel safe on its premises in the current health crisis.
You can wear a sports bra that is not very revealing. You need to be just moderate enough so other people at the gym are not uncomfortable.
It is alright to wear whatever you feel comfortable.
Planet fitness discourages string tank tops, shiny clothes, muddy clothes, and open shoes such as flip-flops that are mentioned in the membership agreement.
Are Tank Tops allowed at Planet Fitness?
Normal tank tops with broad straps can be worn in the gym but Planet Fitness has this policy that does not allow users to wear string tank tops that are not enough to cover the torso.
Muscle T-shirts are also not allowed to be worn in gym memberships.
You can wear basic tank tops in the gym, Planet Fitness is completely fine with them as they are moderate and are not considered revealing in any way.
According to the club, the manager makes sure you respect the rules to avoid any trouble.
What should you not wear to the Gym?
A gym is a place where different people workout on different kinds of equipment.
So it is important you dress up moderately and do not offend anyone.
The clothing should not be revealing and also it should not have any rude messages written on them.
It is a space that you share with a lot of people so you should be considerate of their comfort too.
You should not wear any kind of silky material as it is not good to wear when you will be sweating a lot.
Planet Fitness Rules for Covid-19
Planet Fitness makes sure to follow all the covid-19 protocols to ensure the safety of gym users especially people with heart disease or chronic disease.
There are marks in the gym to make sure people maintain a 6 feet distance and mask requirement.
Also, the gym is following timing and routine that allows only a certain number of people to perform at a time.
Time slots are provided to gym users to avoid any sort of inconvenience.
Planet fitness takes the pandemic situation very seriously and makes sure to cooperate with authorities to control it through sanitization policies and cleanliness policies.
Planet Fitness Rules for Minors
Planet fitness is not available to people under 13. You can sign up with Planet Fitness if you are 13 or above.
Gym users who are between the age of 13 to 18 are supposed to work out under the supervision of their guardians.
Guardians or parents of these young gym users need to sign the paper which says they are allowing their child to join the gym for daily activities.
To facilitate parents and guardians to be with their young kids, Planet Fitness issues special cards to them with physical activity guidelines.
There is no child care facility available at Planet Fitness.
How do I Transfer my Membership to a Different Planet Fitness Club?
Planet fitness' gives the option to its users to transfer to a different club but with some terms and conditions.
If your membership is over 3 months old, you can apply for a transfer to the club.
You should not have any arrears while you apply for it. You cannot transfer a monthly membership.
You cannot transfer prepaid memberships. The transfer can only be performed within the country.
Planet Fitness will charge you a transfer fee.
How Do I Log in to my Planet Fitness Account Online?
Logging in to the Planet Fitness account is a very easy job.
You can simply click on my account button in the top right corner and choose the login option.
Once you log in to your Planet Fitness account, you will have access to all your important details.
You can manage your account all by yourself by logging in to it.
Planet Fitness gives you these accounts to be in control of your progress.
How do I Cancel my Membership?
Here is how you can cancel your Planet Fitness membership.
You need to give written notice of canceling the membership through email or you can give it in person too.
It would take over seven days to process your cancellation request which includes changes in the bill and membership status.
Make sure you submit the notification before the 10th of the month.
A cancelation request for an annual membership should be submitted before the 25th of the month.
Follow all the rules and timelines while applying for the cancellation of the membership to avoid any kind of delay.
How do I Upgrade my Membership?
Planet Fitness facilitates its members with very easy upgrading procedures like a center with confidence.
You can sign up for upgrading by filling an online form and your request will be immediately processed.
Another way to go is to just stop by the club and apply for an upgrade.
Planet Fitness staff will take care of the rest and help you upgrade your membership.
Both ways of the upgrade are equally efficient and effective for the members to enjoy the perks without any struggle.
How do I Downgrade my Membership?
Downgrading memberships is a very easy process. It does not involve any complicated steps.
All you have to do is go up to the club and ask the staff for the downgrade of your membership. They will help you through the process.
Unlike most gym memberships, Planet Fitness makes sure that its members are not bothered by extensively long procedures.
The downgrading of the membership is as easy as upgrading and you do not have to go through any hassle.
Downgrading Planet Fitness memberships is easy as a pie.
Just walk up to the club and ask them about the degradation of your membership.
Everything will be taken care of and your membership will be degraded.
Planet fitness believes in making things easy for its members, either upgrade or downgrade.
So, if you want to downgrade your membership, go to the club and apply for it. There is no complication in the process.
Why do you Need my Checking Account for a Membership?
A checking account is used for the convenience of the members.
Some of the Planet Fitness clubs do accept payments otherwise but most of the time you are supposed to have a checking account.
An EFT (electronic funds transfer) is much more efficient than other methods.
It prevents your membership from any halts. If your credit card gets stolen or expired, you can continue with the membership.
Checking account obligations are for the smooth experience of the members.
Locker Room Policy at Planet Fitness
Planet Fitness Failed to Advertise Transgender Locker Room Policy, Michigan Court Rules
Back in 2015, Planet Fitness Cancelled the membership of one of its members for complaining about a transgender woman in the women locker room.
This was considered hate speech.
The member whose membership was canceled stated that she was not told that transgenders are allowed in the women's locker room.
If she knew she would not have signed the contract.
In 2018, the Michigan court ruled that Planet Fitness failed to Advertise Transgender Locker Room Policy, causing inconvenience to its members.
People often ask does planet fitness have shower, and the answer is most clubs have a wide area for a shower.
Lunk Alarm – No Grunting Policy
They also don't allow grunting and any kind of other activity that produces interruption for other builders.
If you do so then Lunk Alarm set off and the worker from PF will warn you to stop it.
If you continue this behavior even after warning they'll kick you out from the club.
Conclusion – Planet Fitness Rules
Planet Fitness has all these rules to ensure the comfort of its members.
Planet Fitness makes sure that people from all communities feel free to use the club without any discrimination and enjoy extensive training.
There is no place for hate at Planet Fitness.
The club has made a dress code to establish the fact that everyone is comfortable with exclusive fitness content.
Planet Fitness has all these rules to ensure the comfort of its members.
Planet Fitness makes sure that people from all communities feel free to use the club without any discrimination.
There is no place for hate at Planet Fitness. The health club has made a dress code to establish the fact that everyone is comfortable.
The dress code involves strict rules for inappropriate messages written on the clothes.
Planet Fitness in the club industry has very easy-going club rules and regulations to verify that members do not feel annoyed.
Planet Fitness is a place where people come to relax and work out and all the rules set the seal on the pleasant experience of the members with attending virtual class.
If you like this post, please click what does It mean when you see a Blue Jay and enjoy more joyful articles.