You might be asking what a USPS regional origin facility is if you receive a package from them. Or why is your shipment being sent to this facility, and what kind of facility is it?
Consumers can have some typical questions if they closely monitor their USPS parcels. Especially if they are unaware of the type of facility this is or the potential consequences of a shipment arriving there during shipping.
Many people find the shipping procedure complicated because USPS has many different types of facilities where packages go when they are on the road. By reading the article, you can discover what a USPS regional origin facility is and why your shipment might be there.
What Is a USPS Regional Origin Facility?
The USPS regional origin facility is the first USPS location your package will go to once you place an order and shop. Because this is the facility from which your package will originate, it is termed the origin facility.
USPS packages will pass through many USPS facilities on their way to you. So, this is just a tiny portion of the shipping procedure. Shipments frequently travel across the US before arriving at their final destination. Most USPS mail will go through the following places:
The regional origin facility
Processing facilities
Regional destination facilities
Local post office
All these locations are where your package will most likely pass before reaching you. The number of stops it must make will vary depending on how far away it started.
The good news is that a projected arrival time for your package will be provided for each of these pauses. As a result, even though your shipment stops at numerous USPS locations, it should still arrive on time.
Why Is My Package Arrive at a USPS Regional Facility?

Your USPS package will transit to at least one regular regional facility in addition to the regional origin facility. It is sometimes known as a processing facility. During this time, your shipment will make a brief stop at one of the facilities before continuing its journey. 
We all know that packages travelling to you must stop at some place. So, USPS parcels will make stops at these local facilities during the trip. They typically stay for no longer than a few hours to a day or two. This time depends on
how far away from the ultimate location the regional facility is.
how soon it is anticipated to arrive. 
But generally speaking, these stops shouldn't delay your mail from reaching the goal.
USPS also notifies you whenever your shipment enters or exits a local facility. It informs you that your delivery is travelling and should arrive by the scheduled time. You should be notified if your item is delayed at one of these locations for whatever reason. Either that, or you may check the status of that package's tracking to see the delay.
Where Do Packages Go After the USPS Regional Facility?
Your parcel will typically continue on its usual path once it has left the USPS regional origin facility. USPS parcels frequently stop along the journey and typically wind up at many USPS facilities. They go through processing as they move and usually don't stay in one place for very long. Although many parcels can linger there for up to two days, the majority are dispatched back to their next location within a few hours.
If you receive a notification indicating your delivery has arrived at one of these locations, your mail is most likely nearby. Depending on when your shipment estimate is, you can often anticipate receiving your goods in two to three days.
These facilities primarily serve as USPS package landing sites and do not interact in any way with your delivery. The majority of the work is completed in the regional origin facility. It is even before your shipment is processed and sent on its way. Because of this, while your product is on its way, there are often no delays as it moves through USPS facilities. The nearest post office to you will be its final destination. You may either pick it up yourself or have a neighbourhood mail carrier bring it to your home.
Can Your Mail Get Struck at some Point in USPS Regional Facility?
Many consumers worry that their shipment might become stuck at one of the USPS facilities. The good news is that this doesn't frequently happen if your package has no problems.
Sometimes, a shipment may get stopped at one of these facilities because of a problem. It might occur if the package is damaged when it arrives at the USPS facility. If this happens, the facility might need to submit a report and make a decision regarding the package. If it's terrible, you should be informed, and you'll probably get a replacement delivered.
It's also conceivable for a shipment to arrive with wrong or incomplete postal information, making it impossible to determine its proper destination. The facility will keep the parcel if this is the case, and you can call to see if you can find it yourself.
The timestamps on USPS tracking information can display incorrectly due to technical issues. If this is the issue, your item may appear stalled in a USPS facility when travelling to you.
When Will I Get My Mail After It Leaves a Regional Facility?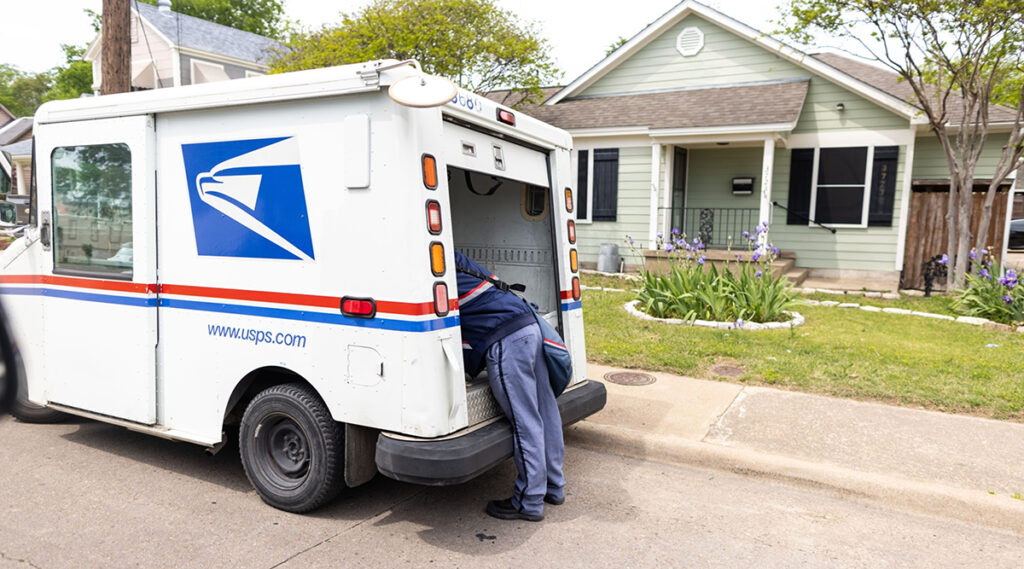 It's difficult to predict with precision when you'll receive your mail once it has left a regional facility. It is due to the wide variety of regional facilities in the US.
Your mail may leave the neighbourhood facility closest to your house, indicating that delivery will occur within the next couple of days. On other occasions, your mail might still need to stop through a few additional local facilities before it gets to your mailbox.
Read these Articles to learn more!
1. What Does Available For Pickup Mean USPS
2. Does USPS Deliver on Sunday Across the USA
3. What does 'USPS Awaiting Delivery Scan' Mean
4. Can You Drop off UPS Packages at Staples In 2022
Conclusion
You likely don't know what this implies if you see that your shipment is at a USPS regional origin facility. The origin facility is the USPS location where your shipment arrives before continuing its journey. These are the small stops that packages make on their way to their final destination. After one hour or two, the package is transported to the next spot. 
Before being sent on their way to you, packages arrive there. There are USPS facilities across the country, so this is just the first of many that it will visit.