According to research, the UK consumed 309.3 terawatt-hours (TWh) of electricity in 2016.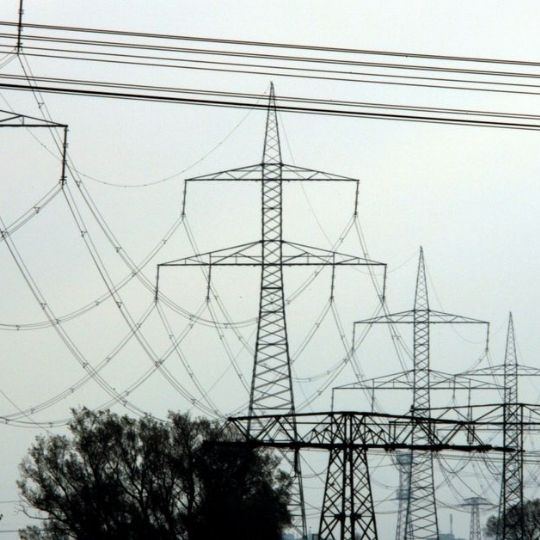 In 2016, the primary sources of electricity generation were fossil fuels (67.3%), nuclear power (21.1%), renewables (11.4%) and other sources (0.2%).
Let's have a quick look at each energy source below.
Fossil fuel
These are the largest source of electricity generation, accounting for around two-thirds of all ages in 2016.
There are many fossil fuels, but coal and gas are the most used sources to produce electricity.
Coal
Coal is a fossil fuel and the largest source of electricity generation in the UK.
In 2016, coal-fired power stations generated around a quarter of all electricity.
However, coal use has been declining in recent years due to some factors, including introduction of environmental regulations, the rise of renewable energy and the fall in global coal prices.
As a result, several coal-fired power stations have closed or are scheduled to close in the coming years.
Gas
In addition, gas is a fossil fuel and the second-largest source of electricity generation in the UK.
In 2016, gas-fired power stations generated around 40% of all electricity.
Gas use has grown as some coal-fired power stations have closed in recent years.
Gas is also an essential fuel for domestic heating and cooking, as well as for industry.
Nuclear power
Nuclear power is the third-largest source of electricity generation in the UK. In 2016, these power stations generated around 21% of all electricity.
Nuclear power has been a controversial matter in the UK, with some accidents and incidents raising safety concerns.
However, nuclear power is considered a low-carbon energy source and plays an essential role in helping to meet climate change goals.
Renewables
As of now, renewables are currently the second-largest source of electricity after fossil fuels.
The majority of renewable generation comes from wind power (6.3% of total generation), followed by biomass (2.7%), hydropower (1.9%) and solar PV (1.5%).
In 2016, renewables generated around 11% of all electricity.
Renewables are a crucial part of the UK's strategy to decarbonise the electricity system and meet climate change targets.
Energy in the UK Now
Overall, electricity generation in the UK has undergone a significant transformation.
The share of generation from renewables has increased, while the share from coal has declined sharply.
But, due to the increasing cost of gas used to generate a large proportion of the UK's electricity, wholesale business energy prices in the UK have risen significantly in recent years.
The increase in wholesale gas price is primarily due to the increasing cost of imported gas, as the UK has become increasingly reliant on imports to meet its needs.
It is also affected by the amount of renewable energy produced.
Indeed, renewables are generally more expensive to generate than fossil fuels, so prices go up when they make up a more significant proportion of the mix.
The UK government has introduced several measures to keep gas prices down to cope with the increasing costs, such as investing in new nuclear power and encouraging energy efficiency.
However, these have not been enough to offset the rising costs.
As a result, electricity prices for consumers have also been rising.
The average household bill has gone up by around £100 in the last few years. Now it is about £1,200 a year.
The government is currently under pressure to do more to help reduce the cost of living for families.
However, it is unclear how they can do this without affecting the security of supply or increasing carbon emissions.
The UK has dedicated itself to reducing its emissions of greenhouse gases by 80% by 2050, compared to 1990 levels.
However, this will require a significant electricity system transformation, as it currently relies heavily on fossil fuels.
They also need to ensure enough electricity generation capacity to meet future demand.
This is a challenge as some older power stations will close in the coming years.
Finally, the UK government has pledged to keep energy bills as low as possible for households and businesses.
This is a challenge given the need to invest in new low-carbon infrastructure and the fall in global energy prices.
Roles and Responsibilities: Ofgem and National Grid
To keep everything related to energy in check, two essential organisations play a significant role in the electricity system in the UK: Ofgem and the National Grid.
Let's take a look at their roles and responsibilities below:
Ofgem
Ofgem is the primary government regulator for the electricity and gas markets in England, Wales and Scotland.
Ofgem's central role is to safeguard the interests of consumers by encouraging competition and ensuring that prices are fair.
It also has many other responsibilities, such as setting environmental standards and approving new power stations.
National Grid
National Grid manages the flow of electricity around England, Wales, and Scotland. It does this by offsetting supply and demand in real-time.
National Grid also owns and operates many vital pieces of infrastructure, such as power stations, transmission lines and substations.
In addition, National Grid is responsible for ensuring enough generating capacity to meet peak demand.
This includes maintaining a reserve margin of power, which they can use to meet sudden increases in demand or unexpected outages.
How Does The Market For Electricity Work In The Uk?
Here are some quick Business Energy Insights. The UK electricity market is a wholesale market, where generators sell electricity to suppliers at varying prices. As a result, the cost of electricity changes depending on demand and supply conditions.
Suppliers then sell electricity to consumers at fixed prices. The price at which they buy electricity and the price at which they sell it is known as the 'supplier margin'.
Difference Between a Supplier and Distributor
You might be wondering if there is a difference between an electricity supplier and an electricity distributor.
Electricity supplier
An electricity supplier is a company that sells electricity to consumers. An electricity distributor is a company that owns and operates the wires and infrastructure that delivers electricity to homes and businesses.
There are six major electricity suppliers in the UK: British Gas, EDF Energy, E.ON UK, Npower, ScottishPower, and SSE. There are also several smaller suppliers.
Electricity distributor
Electricity distributors include UK Power Networks (which covers London and the South East), Scottish and Southern Electricity Networks (which covers Scotland and the South of England) and Western Power Distribution (which covers the Midlands, Wales and the South West).
Final Thoughts
With so many factors affecting the cost of business energy, it would be best to take advantage of professional advice from business energy consultants.
They can guide how to get the most from your business energy supplier and provide an in-depth breakdown to save your business money.
Have a look at 9 Simple Tips for Improving Workflow Efficiency, Best Victorian Era Shows of All Time, Logistics Customer Portal Development from Scratch & How to Stay Connected on Long Business Trips.