Marketing has come a long way over the years with the advent of digital outreach and social media selling.
These channels offer a broader outreach for brands and startups, and they cost only a fraction of traditional promotions.
But some strategies will never change, no matter how innovative the marketing landscape becomes.
Cold calling is one of the basics you must have in your outreach mix.
With cold calling, a representative calls prospective customers to share sales pitches and convinces them to buy from your business.
Although the outcomes are uncertain, there is a good chance of picking genuine leads, converting them, and building strong customer relationships in the long run.
Even as online selling and social promotions emerge as winning tactics, you cannot miss out on this very basic tactic.
The benefits of cold calling extend beyond generating leads and boosting sales, making it worthy for businesses of all sizes and scales.
Here are some reasons why it should be a part of your marketing plan.
Reach New Customers
The business landscape is hyper-competitive, with endless brands and products in the market.
Many of these offer similar features and have comparable prices, so buyers are literally spoiled for choice.
Moreover, the online selling space is crowded as all brands have websites and invest in digital marketing tactics to achieve search rankings.
You cannot expect potential buyers to discover your website unless they look for it actively.
The best option to be visible is to take a proactive approach and do your bit to find them.
Cold calling lets you contact people fitting into your buyer persona directly.
You can tell them about your offering and ensure they know your brand the next time they set out to look for products.
Build Lasting Relationships
Although online marketing helps you extend your customer base, it lacks the human touch that comes with real connections and conversations.
Calling people directly and talking to them in person is an opportunity to build a human connection and forge lasting relationships with potential buyers.
You can even make a great first impression right in the first call and ensure that your brand and product are memorable for the customer.
They are likely to reconnect later when they wish to buy a product or service similar to your offering.
Lasting relationships do more than boost revenues in the long run.
They also translate into loyal customers who recommend your brand and spread the word within their circles.
Master Your Sales Pitch
Cold calling is more than a marketing tactic, rather it is a chance to know the customers better and master your sales pitch to match their expectations.
With Cold calling lead generation, you can have recurring conversations with prospective clients.
It enables you to gain real-time insights into their evolving needs so that you can align your sales pitch as required.
You can track the changes and realign your conversations accordingly.
There isn't a better way to master the art of selling than staying connected with buyers for the long haul.
You may even consider fine-tuning your product by discussing the buyer's expectations with your product development team.
Consider it an investment for long-term business growth.
Put Out a Consistent Message
Building a robust brand requires a consistent message your customers remember and connect with every time they interact with your business.
With cold calling, you can create a tried and tested script to promote your offering the way the audience wants to see it.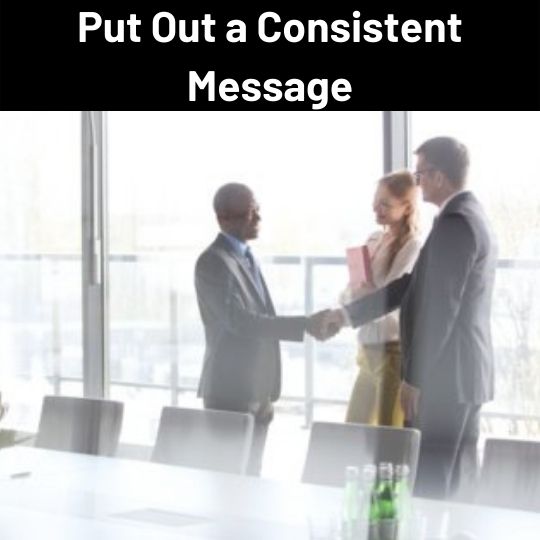 You also know how to deal with queries and objections.
The core message never changes when the customer connects and reconnects for subsequent interactions, so they immediately get comfortable with your brand and pitch.
You can even use the same message across other promotional channels like your website, social media pages, and offline advertising.
It is a chance to rebuild your brand image according to customer input through direct conversations.
Gain Relevant Information
Another reason to make cold calling a part of your marketing plan is that it gives access to relevant information.
Reaching out in person means you can coax people to share valuable information that can help you align your products and offerings in the long run.
Conversely, recipients have a chance to ignore the correspondence or vet answers before getting back when you reach out by email.
Random conversations are far better when it comes to gaining an insight into what people think about your brand.
Cold calling is just like connecting out of the blue, so you can get to know what people really feel and want.
Cold calling is undoubtedly one of the best strategies to embrace for business owners, even in the era of online marketing.
Even as websites and social media become prime selling channels, nothing matches the power of real conversations between people.
The best part is that cold calling is a first-person connection, so you actually get to know your customers better.
The strategy is not outdated because human connections never get out of vogue when it comes to marketing.
It lives on and will stay forever, so do not skimp on it!
Also, read about 9 Simple Tips for Improving Workflow Efficiency, Best Victorian Era Shows of All Time, Logistics Customer Portal Development from Scratch & How to Stay Connected on Long Business Trip.