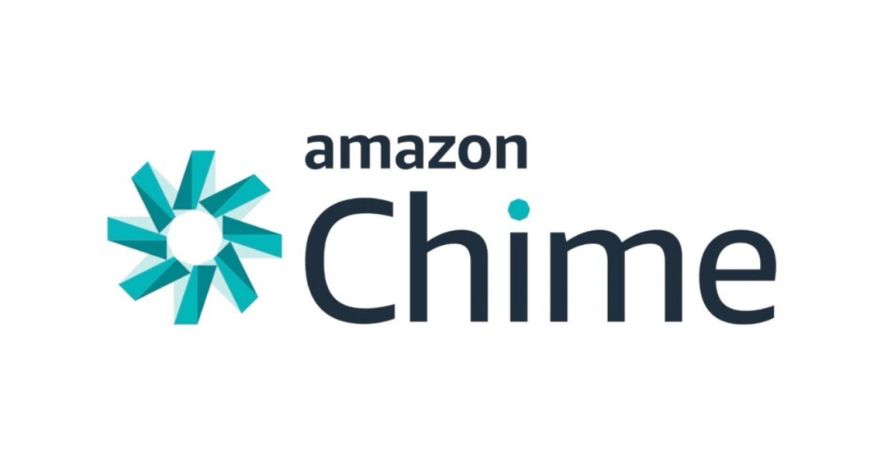 Amazon chime is a secure application from which you can make a chat, join voice or video calls, Video conference and online meetings, etc. You can share your screen and invite another to join meetings. Just you have to sign up at Amazon Chime and enjoy its features. Download it, it is very easy to use.
In today's article, you will learn about how you log in to your Amazon chime account.
Amazon Chime Login
If you want to login to your chime account, follow the below steps:
Open the Amazon Chime application on your device.
Now enter your Email address and password into your account.
Now click on the Sign in button to access your Amazon Chime account.
Can I log in to your Amazon Chime without the app?
Yes, you can log in to your Amazon Chime without an application. Simply open any browser and visit https://app.chime.aws. Now Sign in to your Amazon Chime account with your login credentials.
How do I sign up on Amazon Chime?
To sign up for your Amazon Chime account, follow the steps:
First, download the Amazon Chime app on your mobile device.
After downloading, click on the app to start your process.
ü If you have received an invitation from an Amazon Chime administrator, enter your work email address.
ü And if you are a single user or a member of a group without an administrator, then enter your meeting request email address.
Now enter your email address and click on the Sign In/Sign up button.
A new screen appears, here add your Name, Email address, and phone number, and set a strong password.
And click on the Allow button to access Amazon Chime.
Once you've done that, Chime will guide you through how to use it.
Do I need Amazon Web Services Account for Amazon Chime?
No, it's not necessary but it is possible in one way. After the 30-day free trial period expires on Amazon Chime then you or your administrator must first create an AWS account to log in to an Amazon Chime administrator account. After then they add themselves as users with Pro permissions to the administrator account.
How Can a User Be Added to Chime?
First login to your Chime account. Now Select Accounts from the left-hand pane on the console's Home screen. Here You see a list of the accounts you're in control of.
Select Invite people after selecting the account to which you wish to invite users. Now Enter the email addresses of the users which you would like to invite. In the end, select Invite user. Congo, your user is added to chime.
How I logged out from my Amazon Chime Account?
Logging out from your Chime account is simple as you can log into your account. Just go to your profile section. Click on the arrowhead button to open a dropdown screen. Here select Log out option to log out from the account.
How can I modify the chime number?
Go to www.chime.com. Then Use your email address and password to log in to your Amazon Chime account. Now Select Settings by clicking your name in the top right corner. Follow the instructions after selecting Change next to the item you wish to modify.
You can change your number from a mobile app or website:
ü Preferred name.
ü Email address.
ü Phone number.
ü Mailing address.
How does Amazon Chime handle billing?
Amazon Chime has no restrictions, long-term contracts, or up-front costs. There are free features for Amazon Chime, referred to as Amazon Chime Basic features, and paid ones, referred to as Amazon Chime Pro features. You only pay $3 per user per day for Amazon Chime Pro features on the days that your users utilize them. The monthly cap on use costs is $15 per user.
When was Amazon Chime first released?
The release of Amazon Chime, a cloud-based service that "makes meetings simpler and more effective than ever before," was announced by Amazon Web Services (AWS) late on February 13, 2017.
How do I find my chime ID?
First, open the Amazon chime app on your phone.
Now you see at the top right corner a section called "Accounts".
Here you see the Chime ID which is your email address. You can share it with your friends or also invite them.
How do you join meetings on your Amazon Chime account?
It's simple to join meetings with Amazon Chime. To connect to meetings, you may easily utilize the web application or download the Amazon Chime app. Additionally, you may start a chat room and invite your teammates to join. The user who wishes to attend the meeting must first be verified. A join token, which the attendee receives when they create their account, may be used for this. You may effortlessly switch between PCs and mobile devices once the conference has started.
Can money be sent to Chime from another bank?
Yes, it is possible in some ways. With the use of the services offered by Plaid, Chime accounts may be connected to outside bank accounts. As long as the external bank is enabled by Plaid and the name linked with the other account matches the name on your Chime account, you can link your external account to your Chime account.
Can I use Amazon Chime on my iPhone?
You can attend a meeting using the Amazon Chime mobile app if you have the Amazon Chime client software installed and have logged in from your iOS or Android device at least once. 
Conclusion:
Login to Amazon Chime account is not such a great deal. You have your email and password to log in to your account. I hope the above information is helpful for you to create or log in to your amazon chime account. If you have further queries, feel free to put them in the comment box.
Also Read These Related Post