With more than 6,000 locations in the US, Brazil, and Mexico, AutoZone is the largest retailer and distributor of auto parts and accessories in the country.
Despite its success, AutoZone is not the only business operating in this sector. AutoZone's rivals are on par with its ability to dominate the market. Keep reading to find out more about these rivals.
AutoZone's Competitors
In 2022, Advance Auto, O'Reilly Auto Parts, Pep Boys, NAPA, and Transamerican Auto Parts will be AutoZone's main rivals. These businesses all offer aftermarket automotive parts and accessories. O'Reilly and Advance Auto are respectable rivals because they operate a sizable number of locations that are similar to AutoZone's. Aside from Walmart and Amazon, other businesses like AutoZone are now rivals.
Advance Auto
Because it offers equivalent goods at comparable costs, Advance Auto is one of AutoZone's main rivals.
Any Advance Auto location offers components, regular maintenance, and expert services to customers.
This business offers expert installers and do-it-yourself market services, just as AutoZone.
There are 5,662 Advance Auto stores in the United States. The business also manages and owns Carquest stores located in Canada, Puerto Rico, the Virgin Islands, and the United States.
Advance Auto reported.1 billion in revenue in 2020.
O'Reilly Auto Parts
Since its founding in 1957, O'Reilly Auto Parts has grown to have 5,759 locations throughout the United States and 25 ORMA outlets in Mexico.
Because it provides comparable services, it competes with AutoZone. All of these shops offer a variety of vehicle parts, equipment, accessories, tools, and professional services.
In order to provide retail services to clients, O'Reilly employs more than 81,000 people across all of its stores.
O'Reilly made.6 billion in revenue in 2020. Sales and professional service clients were responsible for this increase in revenue.
Walmart Competitors
Pep Boys
Pep Boys is another important rival for AutoZone. Customers can purchase a variety of aftermarket auto parts, such as batteries and tyres.
Pep Boys was founded in 1921 and has since expanded to 1,000 sites and 9,000 service bays across the United States and Puerto Rico, giving them a national presence.
In addition to selling components, Pep Boys offers fleet maintenance, auto maintenance, and repair services to clients around the nation. Additionally, many shops provide other services like towing.
The selling of services and goods generated $2.1 billion in yearly income for Pep Boys in 2021.
NAPA Auto Parts
The National Automotive Parts Association, also known as NAPA Auto Parts, is a distributor and reseller of automotive goods.
NAPA Auto Parts, like AutoZone, provides a tonne of discounts to customers as well as repair services and reward programmes.
Due to its around 6,000 locations across the United States, where it offers its clients a variety of services and goods, this retailer competes with AutoZone. Financial sources suggest that NAPA Auto Parts' yearly revenue is $2.1 billion.
Who Will Compete With Tractor Supply the Most
Car Parts.com
Customers can purchase products from AutoZone online or in-person by visiting AutoZone.com. CarParts.com is one of the online marketplace's rivals.
This online store provides more than a million items, as well as other car accessories and parts, all at fantastic prices.
Furthermore, Car Parts provides shipping services from its fulfilment facility, and shipping is completed in two working days.
The business's revenue rises as more products are sold. Net sales climbed by 69% from 2019 and 2020, going from $69.3 million to $117.4 million.
Transamerican Auto Parts
Transmerican Auto Parts has been in business for 50 years and offers off-road and performance car parts and accessories.
Transamerican Auto Parts sells goods for particular 44 automobiles, in contrast to AutoZone, which offers parts for all makes and models of cars. It still faces off against AutoZone in this particular market, though.
This store employs more than 2,000 people and brings in $466.55 million in sales annually.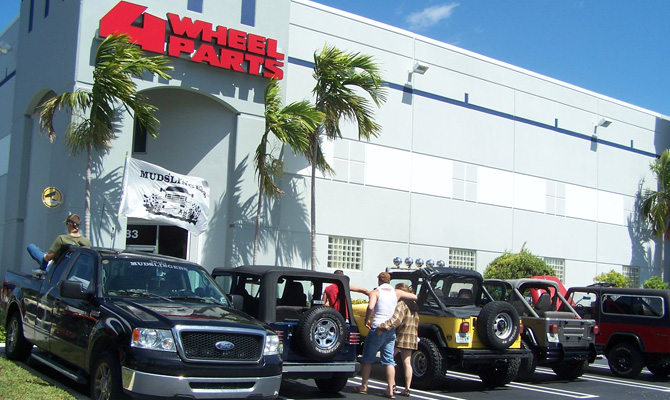 Parts Authority
Parts Authority has grown to be one of the top suppliers of spare parts, tools, and machinery since it was founded in 1973.
With a catalogue of 3 million parts, Parts Authority may compete with AutoZone in terms of product sales.
This store also offers roadside help through the Pronto programme, which has more than 3,000 locations nationally.
Over $500 million in revenue is generated by Parts Authority each year.
Delphi Technologies
The main business of Delphi Technologies is aftermarket services. All kinds of vehicle systems are maintained and serviced by it.
Delphi provides auto owners with diagnostic services as well as a variety of parts and accessories, just like AutoZone does.
Delticom
Delticom, which was founded in 1999, dominates the market for tyres, auto accessories, and components in Europe.
Delticom runs more than 400 online stores and conducts business in more than 70 nations.
This business can compete with AutoZone for some consumer segments with its level of reach.
In total, Delticom employs 177 people and brings in about $640.11 million in revenue.
Lordco Auto Parts
Lordco Auto Parts competes with AutoZone for Canadian customers. This shop offers aftermarket parts and accessories for cars, RVs, and trucks.
Lordco is one of Canada's biggest distributors and merchants of aftermarket auto components and is a family-owned and -operated company.
The anticipated yearly income of Lordco is $163 million.
Amazon
Since Amazon is the world's largest online retailer, AutoZone must contend with it directly.
Amazon is a great place to find vehicle parts and accessories because it sells a wide variety of goods.
To package, distribute, and transport ordered goods to customers, Amazon uses approximately 175 fulfilment facilities.
The majority of Amazon's 9.82 billion in net sales in 2021 came from shipping and overseas purchases.
Target
Target is an American big-box retailer and the eighth-largest retailer in the United States.
Around 1,926 Target locations were spread out across the United States as of 2021.
Customers can purchase auto-related resources, tools, equipment, and parts at Target.
It offers a variety of goods, including cleaning supplies, automotive electronics, and maintenance supplies.
One of the top retailers in the country, Target's sales in 2020 totaled.56 billion.
AutoZone has some indirect competition from Walmart. Although the shop doesn't specialise in selling auto parts and accessories, it does have a section where these items are sold.
An American multinational company called Walmart has a number of superstores all across the country.
Currently, Walmart runs roughly 10,500 stores and clubs in 24 countries under 48 banners, in addition to eCommerce websites.
Additionally, 1.6 million of the 2.2 million employees employed by these retailers live in the United States.
Walmart stores offer a variety of auto accessories and parts to customers. Additionally, the business provides auto owners with services that are also provided by AutoZone.
Compared to most retailers, Walmart has a very high revenue as a superstore. The yearly income was $559 billion in 2020.
Conclusion
Advance Auto, O'Reilly Auto Parts, Pep Boys, NAPA, and Transamerican Auto Parts are the primary rivals of AutoZone. These businesses all offer aftermarket auto parts and accessories in various places.
Given that they have numerous locations that are comparable to AutoZone's, Advance Auto, NAPA Auto Parts, and O'Reilly are respectable rivals.