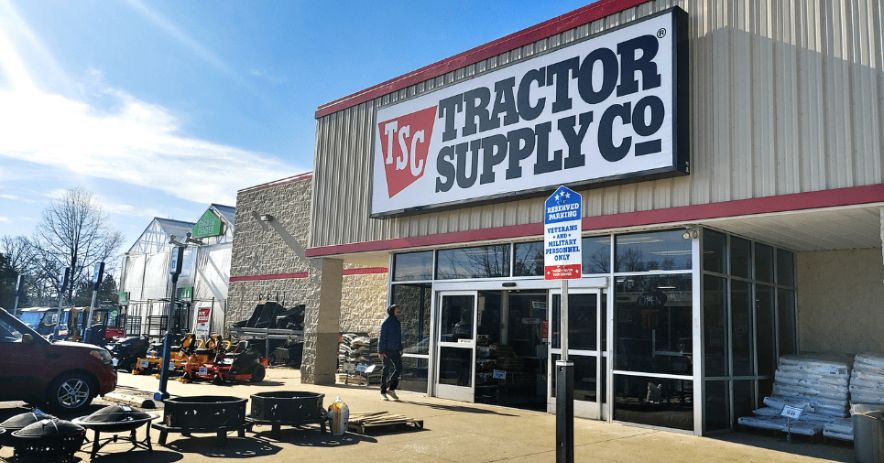 Tractor Supply is one of the largest retailers of rural and agricultural supplies. It has more than 2,000 locations across 49 states in the US. In March 2022, its annual sales were around $12.963 billion. 
Tractor Supply has a number of rivals due to the enormous variety of goods offered in its outlets. Continue reading to learn more about Tractor Supply's main rivals, and their strategies for competing.
Who Will Compete With Tractor Supply the Most
As of 2022, Tractor Supply's rivals include regional farm supply chains and outlets like Blaine's Farm and Fleet,Rural King, Runnings, and Atwood's. Competitors also include online merchants like Amazon.
You can also find the same products at pet stores like Petco, tractor merchants like Cub Cadet, and home improvement and power equipment retailers like Home Depot and Harbor Freight Tools.
Let's have a look at these retail stores and see their strategies to compete with Tractor Supply!
Rural King
Tractor Supply and Rural King both provide a lot of the same products. But still, there are some differences. For instance, Rural King sells tractors. So, it has an edge over Tractor Supply because Tractor Supply does not sell tractors.
Rural King offers a more diverse selection of agricultural products like fence and tractor tires. It also has a large hardware department. On the other hand, Tractor Supply is a retailer for rural living. It caters primarily to the needs of smaller farmers, ranchers, and rural homes. It also has a slightly different target market from Rural King. But if we talk in terms of size, Tractor Supply is larger than Rural King. It has 120 locations across 13 states.
Runnings
Runnings is another well-known retailer of farm and fleet supply stores. It has expanded to include many product categories, including apparel, footwear, sporting goods, lawn and garden, toys, housewares, and supplies for pets and animals.
Runnings have 57 locations in eight states in the Northeast and West, including South Dakota, Minnesota, Iowa, North Dakota, New Hampshire, Montana, New York, and Connecticut.
In terms of size and location count, Runnings is substantially smaller than Tractor Supply.
How Does Walmart Deliver Furniture
Blaine's Farm & Fleet:
Regional chain Blaine's Farm and Fleet has 43 locations in the Midwest, in states like Illinois, Iowa, Wisconsin, and Michigan. Its inventory resembles that of Tractor Supply and consists of:
Tires
Agricultural supplies
Outdoors equipment
Power tools
Hardware
Lawn and garden
Housewares
Clothing and more!
With such a wide range of goods, Blaine's is described as a modern general store that is situated in the suburbs. It was founded in 1955 as a rural discount retailer. It also established the sales model used by Walmart and other discount retailers.
Blaine's also provides automotive services, making it a true one-stop shop.
Atwood's Ranch & Home:
With 67 locations across five states, Atwood's Ranch and Home stores, compete with Tractor Supply and other rural supply retailers by offering the same goods. It was founded in 1960.
The Country Market department of Atwood's stores stands out for having a wide variety of necessary items as well as pickles and preserves.
Home Depot:
As of 2021, there were 2,317 locations of the giant home improvement retail business The Home Depot in the US. It is a rival of Tractor Supply in the following areas:
Building supplies
Lawn and garden
Home
Hardware and tools
Tractor Supply has a slight advantage over Home Depot because the latter lacks numerous essentials for rural living, such as feed for livestock and poultry.
Harbor Freight Tools:
Harbor Freight Tools does not offer a variety of goods like Tractor Supply. But it is a go-to place for home improvement, tools, welding gear, and lawn and garden supplies.
Harbor Freight Tools has more than 1,200 locations across the US and is more of a partner than a rival to Tractor Supply.
Local Feed and Supply Stores: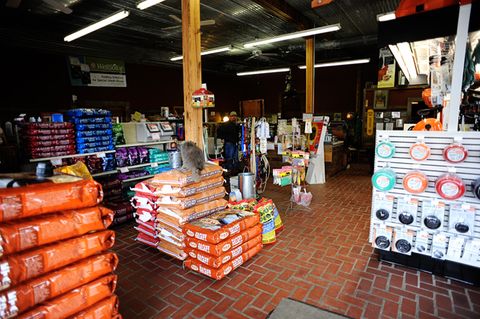 Local feed and supply stores are another popular shop for those who live in rural areas. These shops typically provide better rates on the majority of things than Tractor Supply. Therefore, although not have the same selection of products in all areas as Tractor Supply, they are well-liked by locals for their highly individualized service.
Amazon
Amazon sells a variety of products. Even though it is an online-only retailer, it can compete with Tractor Supply. But, the vast majority of specialized livestock feed and care products as well as other rural supply products are not available on Amazon.
Cub Cadet:
Cub Cadet stores compete with Tractor Supply for customers who want outdoor power tools including lawnmowers, garden tractors, and snowblowers.
Though it competes in a limited area with Tractor Supply, Cub Cadet designs, manufactures, and services its machines, making it a destination for customers needing specialized services.
Cub Cadet can effectively compete with Tractor Supply for its large collection of items in its 1,778 US outlets.
Walmart:
Walmart is particularly appealing to customers since it offers a large selection of goods at some of the lowest prices, just like Tractor Supply does. So, Walmart can compete quite effectively in product categories like tools, workwear, lawn and garden supplies, sporting goods, and hardware. But Tractor Supply does offer a wide range of additional goods that are particularly important for rural life, such as veterinary supplies, tractor components, and feed and supplies for animals and poultry. You won't find these at Walmart, so rural dwellers will always stop at Tractor Supply for all the things they can't find at Walmart.
Petco:
Tractor Supply has a strong focus on pets and their welfare, making Petco one of its competitors. With more than 1,500 stores in the United States, Puerto Rico, and Mexico, Petco carries about everything you could need for a pet, including:
Food
Toys
Beds
Medicines
Veterinary care
Grooming
Adoptions
As a result, when it comes to pet supplies, Petco surpasses Tractor Supply. However, many pet owners might prefer the more individualized, small-scale attention they receive with Tractor Supply's pet products and services.
Conclusion
Because Tractor Supply provides such a wide range of products, it has many rivals in numerous industries.
Tractor Supply is superior to its competitors in terms of size, diversity of items, and importance to rural living, even though its rivals may do better in some areas.