U-Haul is an American Self-storage rental company. It is based in Phoenix, Arizona. It's been running since 1945. The founder of U-Haul is Leonard Shoen.
U-haul rents trailers, trucks, and other kinds of equipment. They also offer additional services, including self-storage, LPG refueling, Hitch and trailer installation, moving boxes, and other packing materials.
What to do if you are working on a moving project and need a truck? Renting a truck from U haul is the best choice ever. Just go to your nearest U-Haul and lease the vehicle you want. Before going to the company, you must know what requirements you must fulfill to rent a U-haul. What is your age to rent Uhaul? This blog post will teach you about Uhaul's needs, especially age. Keep reading to learn more. 
How old do you have to be to rent Uhaul?
The minimum age to rent Uhaul is 18 years old. Below this age, you aren't eligible to rent Uhaul. And you must have a valid driver's license. You make sure that your leased vehicle will be returned timely and safely. 
The requirement to rent Uhaul:
You must have at least 18 years old.
You must have a valid driver's license:
 Uhaul drivers must have government-issued licenses, which a valid state can issue. You can obtain a valid driver's license from any of the following organizations:
Washington, DC, and any one of the 50 United States
Any US territory
Any foreign US
US military International driving licenses Any country (IDPs)
You must have a valid debit card( to deposit cash)
A credit or debit card is required to rent a U-Haul vehicle online, but payment is not required immediately. Before you leave the lot, you'll also need it for the first deposit.
You need an American Express, Discover, Mastercard, or Visa to make an online reservation, but not one of these cards to pay for your rental. When you return a vehicle, you can pay your rental with any of these cards.
How does U-Haul operate?
It is working very simply. You pick a rental vehicle from any of your nearby Uhaul locations and return it to another place close to where you are going. In-town truck, trailer, and towing rentals are available for local moves or one-time deliveries. Your rental equipment is picked up and returned to the same place.
What Should I Do If I'm Too Young to Rent?
If you are too young, under 18, then you may do something to rent from Uhaul. You may rent a Uhaul trailer. It is best for youngsters. And you also tell someone to rent Uhaul for you. Then they rent it for you, and you can use it easily. You can also borrow Uhaul from your partner or relative; give money to them.
If I'm not old enough to rent a U-Haul, can I still drive one?
If you are not old enough to rent a Uhaul, you may drive it on one condition. It is just in need that you must have a Uhaul government-issued driver's license. Uhaul, take a driving test from you if you are under 18. If your driving test is straightforward, Uhaul issued a license to rent Uhaul, and you can drive it.
After renting a truck from Uhaul, You may have legal documents and a license when you move.
What alternative exists to a U-Haul?
The top 3 competitors to U-Haul are
This is the second-largest rental company in the US. It has more than 2800+ locations and 32,000 trucks all over the country. The age requirement for Budget Truck Rental is 24 years. You must have 24 years old to rent a truck from them.
Penske is a truck leasing company that rents trucks in all over the United States. It is more expensive than Uhaul, but it provides high-quality trucks. In terms of truck rental sizes, client happiness, and long-distance rates, Penske marginally outperforms Budget.
Rent a truck from Enterprise.
When you need a truck to move or for any other commercial purposes. Then Enterprise rental service provides trucks on Pickup trucks, straight trucks, and cargo trucks on a rent basis. You can rent a truck daily, weekly, and maybe monthly rentals.
How do you rent a truck from Uhaul?
First, you must choose a rental company from which you rent a truck. YourYour choice must be based on the customer's feedback. Ask your business partners or friends/family members which rental services they used. Now check their reviews and website. I hope so you can choose Uhaul.
After choosing Uhaul, now make sure which size of truck you want. The size of the car depends on your need like you want a studio furnished room or four bedrooms etc. Generally, a 10-foot truck can hold a studio apartment, whereas a 26-foot truck can fit four or more bedrooms.
Then Select the truck's pickup and delivery dates. This must be necessary to confirm your process.
Now reserve the truck which you want.
In the end, you can select additional equipment and insurance coverage.
Do U-Haul trailers fall under the same age restrictions?
For trailer rentals, customers must be 16 years old, and for trucks, they must be 18 years old. To hire Uhaul trucks and trailers, a valid driver's license from a government agency is required.
You must be at least 16 years of age to rent a trailer because it is very easy to handle and use. So a younger one with the age of 16 years quickly rents a trailer.
What is the longest Uhaul truck?
The biggest moving truck available for hire is our 26-foot model. Significant, 3-5 bedroom homes are moved by large families using this truck. It is simpler to load and unload this truck thanks to its low deck and EZ-Load ramp.
U-Haul, does it provide discounts?
Rental rates for trailers and trucks are inexpensive daily but rarely decreased. However, they provide additional opportunities to save money on items like hotel reservations, hauling and packing supplies, self-storage, and more. In addition, there are other methods to save money with U-Haul by utilizing their partner discounts.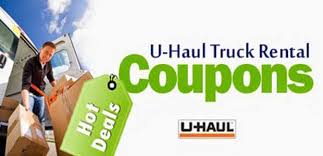 Does it is possible to rent a truck with the lie?
No, you cannot lie at Uhaul because when you rent a Truck from Uhaul, then your identity card and license are checked by the company. Yes, it is possible only if any company worker is a fraud and they take some money to do that wrong work.
Are there tracking devices on Uhauls?
While some U-Haul trucks and equipment use GPS monitoring, others do not. This depends on where the U-Haul location or branch is. According to data, the U-Haul vehicle often does not have a GPS tracking system installed. The company is able to track the truck after the device is installed.
Can my friend drive the U-Haul vehicle?
As long as everyone has a driver's license and is traveling with you, you can alternate driving duties. Just be aware that whoever signed the rental agreement is responsible for any damage in the case of an accident.
What is the price of renting a moving truck?
The price of a renting a moving truck ranges from $30 to $100 per day. About average cost is $60 per day. And the cost of moving a truck depends upon the number of days you are driving a truck, the total distance you travel, the size of your vehicle, and other factors also affect the cost of hiring a moving truck.
Where can I find the local U-Haul?
U-Haul's toll-free customer support line is open twenty-four hours a day, seven days a week, and provides access to all of the information, products, and services offered on this website. For help, you can dial 1-800-GO-U-HAUL® (1-800-468-4285).
How do I cancel my U-Haul reservation online?
Cancellation of U-Haul on the website is very easy. Go to your U-Haul online account or call your local U-Haul agent. You can also cancel it by a call to U-Haul customer support. To prevent penalties, get in touch with a representative at least 24 hours beforehand.
How should a Uhaul truck be loaded?
 Put the heaviest items near the front of the van. The closest to the truck is the most excellent place to pack oversized items like refrigerators, washers, and dryers. Keep an even weight distribution from side to side. Continue stacking cartons and other objects above the appliances in tiers.
Also read this Articles
Conclusion:
Before going to rent Uhaul, some things you must consider first. You have to be at least 18 years of age to rent Uhaul. If you are under 18, you are not eligible for Uhaul requirements. You must have a government-issued driver's license and a debit or credit card. If you have qualified all requirement then you rent Uhaul.
I hope the above information is beneficial for you. If you have any further questions, put your questions in the comment box. We are happy to help you. Have a safe journey!