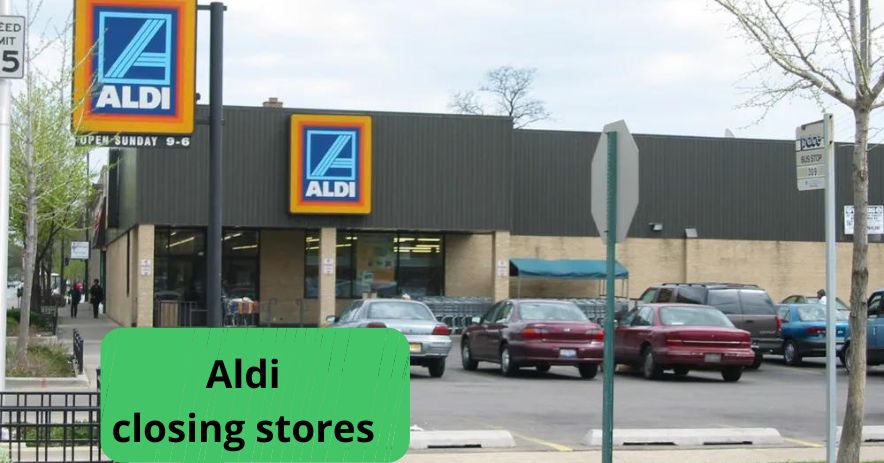 Is Aldi Closing Stores? The Internet may be a fantastic source for news and current events. But it can also be a minefield of false information and downright lies. There will be a lot of media coverage about your firm if it is successful like Aldi. However, a recent headline sent many into a frenzy. Are Aldi's stores about to close? Will the business shut down? Below are the answers to these questions to clear up any confusion.
Is Aldi Closing Stores In 2022?
As a false headline implied, Aldi is not closing stores and will continue to expand in America as of 2022. Aldi alone opened 200 additional stores in 2020 and 2021. Aldi currently operates over 2,100 shops in the US across 38 states.
Why Is The Rumor?
Due to the epidemic, numerous chains, shops, and eateries have gone out of business. This information spreads faster than ever because of the Internet. The news about the closure of ALDI is not an exception.
Which ALDI locations will be closing?
Despite its overall success, there is speculation that the company will close due to the abrupt closure of some grocery stores. The first closing location is the Fresham on the South Side. The incident gives locals a major jolt over their upcoming spending habits.
Additionally, other places were closed. They consist of West Garfield Park, Ashland Avenue, and the South and West edges of the city.
These closures, nevertheless, do not portend the retailer's complete demise. Due to the repeated burglaries and dwindling sales, ALDI decided to take these actions.
What Is The Future Of Aldi Stores?
Aldi made a significant statement in July 2020, at the height of the COVID-19 pandemic's first wave in the US. Aldi announced it would open 70 more stores as other retailers reported losses. The reason is they struggled to adapt to a world where digital buying was becoming more and more prevalent. In short, it meant that Aldi would establish itself in Arizona and Louisiana, two new states.
In addition to opening additional stores, the business would also begin construction on a sizable new distribution centre to serve its activities in the Southeast and Southwest.
Above all of these declarations of expansion, in August 2021, a curious thread appeared on Reddit's r/Aldi. So what is happening?
The reality is Aldi is not closing its stores at all. In contrast, Aldi is thriving and on schedule to open 2,500 shops by the end of 2022 as part of the $5 billion strategy it first unveiled in 2017.
Additionally, Aldi has expanded access to its curbside pickup service and has a longstanding partnership with Instacart for grocery delivery.
Now you can easily imagine the future of Aldi stores.
Also read.
Walmart to Close All US Store Locations for Thanksgiving Day
Is Aldi Closing In Australia?
Aldi may have closed a few particular locations here and there in Australia. But overall, the business is still doing well there. According to a July 2021 story, Aldi intended to invest billions of dollars in its growth in Australia. It also aimed to introduce online ordering.
Aldi also introduced brand-new store designs for densely crowded city hubs. There are about 6,400 square foot establishments known as Aldi Corner Stores. They feature grab-and-go meals, brewed coffee, and artisan bread.
Why is Aldi closing for 3 weeks?
The store will be closed for longer than three weeks to accommodate the improvement, including extended energy-efficient chillers, larger wooden produce bays, and reconfigured shelving.
Is Aldi Profitable?
The company saw a 15% increase in net sales between 2020 and 2021, so Aldi is unquestionably profitable.
Additionally, the corporation doesn't disclose US net sales but a 2019 forecast projected billion.
Is Aldi Cheaper than Walmart?
When is Aldi closing?
ALDI is not closing its stores. There is no need for this supermarket merchant to close any of its locations.
Due to the eye-catching clickbait, rumors about this profitable corporation will undoubtedly persist until 2021. However, we have enough data and conviction to guarantee that the business develops and upgrades its infrastructure.
Is Aldi privately owned?
Aldi Group is Germany's leading grocery store chain and a top global retail food industry competitor. It is privately owned by brothers Theo and Karl Albrecht.
Are Aldi's grocery stores closing?
No, Aldi is not closing its grocery stores.
What stores are going out of business?
Here is the list of businesses or stores that are going out of business:
JCPenney
Kmart
Neiman Marcus
Charlotte Russe
Payless
Conclusion
The rumor results from some incredibly attention-grabbing clickbait in August 2021. In reality, Aldi is not closing stores or going out of business. Instead, the business keeps developing, adding more stores, working on a distribution center that will house more than 500,000 items, and striving to overtake Walmart as the third-largest grocery chain in the US.