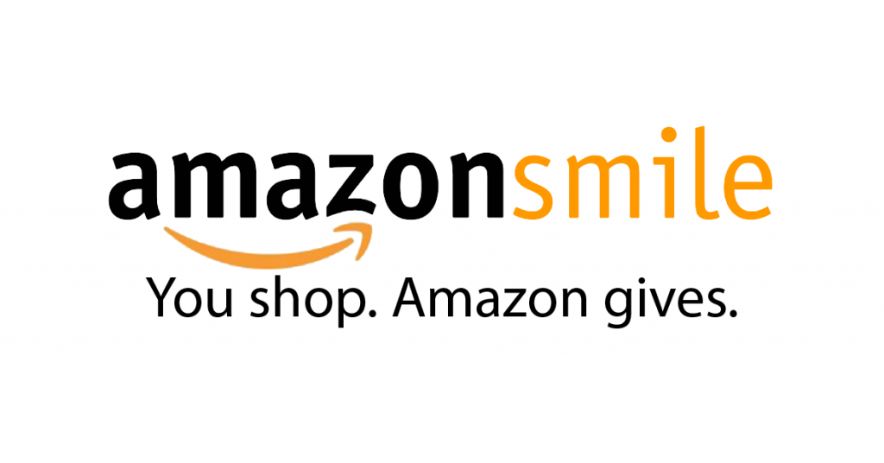 You can donate a portion of the money you spend on Amazon purchases to the charity of your choice by using the website Amazon Smile. Even though the philanthropic program has been available for a while, many customers are unaware of it or are unsure of how to use it effectively.
It's quite simple to use Amazon Smile. But still, many consumers are confused by the procedure or question whether it is being applied correctly. So, if you have the same concern and want to discover more about the program and how it works, continue reading.
What is Amazon Smile?
Amazon Smile is a different website that is not a part of Amazon.com. The goods, advantages, and prices on this website are identical to those on Amazon.com, with one notable exception.
When you shop on Amazon Smile, the company's Foundation will give the nonprofit organization of your choice 0.5 percent of the cost of Eligible Purchases. Customers and charities can use the service for free. It is a guarantee that 100% of the donations made as a result of qualified sales are sent to the buyer's preferred charity. This extra advantage is a fantastic way for frequent Amazon users to easily donate to charities.
What is the working procedure of Amazon Smile?
On org.amazon.com, non-profit organizations can register for Amazon Smile. Once registered, Amazon customers can choose from the database of charities to donate to.
Donating is a simple process. You need to visit smile.amazon.com in place of the Amazon website to make a purchase. Any item you buy from Amazon's Smile site after choosing your charity will result in a donation of 0.5% of the total purchase price to your chosen organization. The AmazonSmile Foundation is used to donate. It is a 501(c)(3) privately held organization, which is started by Amazon and named as AmazonSmile Foundation.
How Does Amazon Smile's Donation Process Work?
Note that after the first eight quarters, your donations will go to a different registered organization if your non-profit or charitable organization is listed on AmazonSmile. Before selecting a charity from the AmazonSmile charity list, you can get in touch with your chosen group to see if it is already registered with Amazon Smile via Facebook or email. Additionally, a lot of charity companies promote AmazonSmile on their websites. In another case, after you choose the option in your account, AmazonSmile will also inform the charity that they need to be registered in order to receive donations from qualifying purchases.
To connect to Amazon Smile, you can use the Amazon app on your Apple phone or another mobile device. Just sign into the app, look for AmazonSmile in the menu, and then proceed as directed.
How to Change Residential Address on Amazon for Digital Purchase Content
How to create an Amazon Smile account
Go to the AmazonSmile website and click "Get Started." Upon being prompted to log in, if you have an Amazon account, use it. You have to create a new Amazon account if you don't sign up before. The cost of opening a simple Amazon account is negligible.
How can I Select My Charity?
You will need to choose an organization after signing in to AmazonSmile. One can be selected from the list supplied or another can be entered if you want. There are listed more than a million 501(c)(3) qualifying charities.
When you do that, many items will give a portion of your purchase price to the charity of your choice. It's that simple. Every time you visit the website after that, AmazonSmile will remember your charity and count qualifying purchases toward your overall donation.
How to use Amazon Smile on the mobile application?
Here is the procedure to use Amazon Smile on the mobile application:
Download the Amazon app on your device. Use the App Store for your iPhone or iPad and the Play Store for an Android device.
Log in to the mobile application with your Amazon account. If you don't already have an Amazon account, then register yourself first. Then create an account.
Now open Settings. Then select Amazon Smile from the menu. Make sure you are using the most recently downloaded version of the Amazon Shopping app if you don't see an option for Amazon Smile in the settings.
Click the Amazon Smile button and start using the app to shop as you normally would.
You are no Longer Permitted to Review Products on Amazon
How Are Donations Received by Charities?
The AmazonSmile Foundation deposits the donations via electronic money transfer once every three months. Approximately 45 days after the end of the previous quarter or when the amount reaches a minimal threshold, your organization should receive the payments.
What is the AmazonSmile Foundation?
Amazon established the 501(c)(3) private charity organization known as the AmazonSmile Foundation to oversee the AmazonSmile initiative. A division of Amazon.com, Inc. transfers all donations made through the AmazonSmile program to the AmazonSmile Foundation. The AmazonSmile Foundation then gives those sums to the charities that our customers have chosen. All costs associated with the AmazonSmile Foundation are covered by Amazon.
Are Amazon Smile donations tax deductible?
The AmazonSmile Foundation is not tax deductible.
Do I have to create a new Amazon account for Amazon Smile?
No, you can use your old Amazon account for Amazon Smile login. You may access your shopping carts, wish lists, and much more that you can on amazon.com because your login information and settings will remain the same.
Which Products Qualify for AmazonSmile Donations?
Millions of products are available for purchase on AmazonSmile. Many people, but not all, are qualified for donations. The AmazonSmile Foundation will give 0.5% of the price of your eligible purchases to charity. Rebates, shipping and handling costs, gift-wrapping fees, taxes, and service fees are not included in the purchase price. In other words, the 0.5% gift will only be applied to the individual cost of the qualifying item.
Returns and purchases made through "Subscribe and Save" are not eligible for the donation amount.
Does Walmart Sell Amazon Gift Cards
How can I change my Charity on AmazonSmile?
It's quite simple to change your charity. Choose "Your Account" from the page navigation menu when on AmazonSmile (desktop or mobile) and then choose "Change Your Charity."
What happens if the charity I've chosen doesn't sign up to participate in AmazonSmile or loses its eligibility?
You will have the opportunity to choose an alternative charity to receive the collected donations that have not yet been sent to your organization if your chosen charity declines to register to participate, becomes ineligible, or wishes to be removed from the program. The collected donations will be given to other charities that accept donations if you do not choose a different charity.
Conclusion
Concisely speaking, Amazon Smile is a charity program initiated by Amazon. It is handled by AmazonSmile Foundation. Any item you buy from Amazon's Smile site after choosing your charity will result in a donation of 0.5% of the total purchase price to your chosen organization.