Instagram is the most widely used social network. It has billions of users. Since it began operating, Instagram has launched many innovative features that are helping to expand its user base globally. One of the most excellent aspects of Instagram is direct messaging. 
Sometimes, people discover that an Instagram direct message vanished without any specific reason. This article will look into some possible causes of missing direct messages.
Quick Answer
Here are some of the main reasons why Instagram DMs or group chats are disappearing:

1. Instagram is down.
2. It's a "disappearing message" feature of Instagram.
3. The sender has unsent the message.
4. The sender has blocked you.
5. The sender has temporarily deactivated their account.
6. Your Internet Connection is lost.
7. The person is not in your following.
8. Error from the servers.
9. You accidentally delete the chat.
Why did My Whole Instagram DM Chat with a Person Disappear?
If your Instagram DM chat with a person disappear, here are some possible reasons:
Sender has blocked you.
Sender has deactivated the Instagram account.
Sender has unsent the message.
If all of your direct messages (DMs) have disappeared, Instagram may have a bug, or its server is down. Even after being deleted, most of the Instagram messages you send stay on the platform's servers for a long time. Try refreshing your account or wait until the server returns to its routine operation.
Main Reasons Why Instagram DMs or Group Chats are Disappearing 
Suppose your Instagram isn't displaying older messages. In that case, checking the app's cache, updates, and changes to the phone's IP address before taking further action is best.
Here are some of the main reasons why Instagram DMs or group chats are disappearing:
Instagram is down.
It's a "disappearing message" feature of Instagram.
He has unsent the message.
The sender has blocked you.
Message Sender temporarily deactivated their account.
Your Internet Connection is lost.
The person is not in your following
Error from the servers
You accidentally delete the chat
I've explained all possible issue which can be faced behind direct message on Instagram disappearing.
1. Instagram is Down (If All Messages Disappeared)
If all the DMs are missing, there is a possibility that the Instagram server is down. Via web resources like DownDetector.com, you may determine if Instagram is down. In such a case, you should wait a few hours or days.
2. It is a "Disappearing Message" Feature of Instagram
The most recent version of Instagram now has a feature that may cause messages to disappear. Remember that not all Instagram direct messages have this option turned on. To ensure that this function is the cause of your missing messages, you must consider all alternative possibilities carefully.
3. The Message is Unsent by the Sender
You will receive notifications if a user unsend a message on Instagram. But there won't be anything there when you open the message.
Unsending message is a new function that the Instagram app has incorporated for a time. You may now easily unsend messages if you have second thoughts about sending them or if a misleading or inappropriate message has been sent to someone who shouldn't have seen it.
The other party may delete the messages if you had a communication with someone and all of a sudden you can no longer find it. They may have removed them after deciding it is better not to send them.
4. Blocked By An Instagram User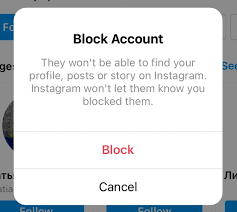 The person you were conversing with has most likely blocked you from his account, which is one of the main causes of your Instagram direct message disappearing. It may be true for one specific chat alone, but not for all Instagram DMs.
5. Sender Deactivated (or Deleted) their Account
Users can deactivate or delete their accounts for known and unknown reasons. The app itself may also deactivate them. Someone's DMs will disappear if they deactivate or delete their account.
But, if you want to be sure they have deleted their account, you should use another account or check with an anonymous story checker to see if they have shared any story in the last 24 hours. If you can't find the person or see any photos in their account by searching for their name or visiting their account, they are likely deactivated.
6. Your Internet Connection is Lost
It's best to verify your internet connection or alternate between Wi-Fi and Mobile Data because some Instagram errors are caused by poor internet connectivity.
7. The Person is Not in Your Followings
Suppose a notification appears on your screen informing you that someone is attempting to message you. You click on it to open the app, respond to it, and exit. When you start the app and navigate the messaging section, you cannot see the person or the messages.
What took place? Has anything happened? The first possibility is that they are still in the request area and have asked to send you a message because he's not following you. Check the request box to see whether they are there because you missed the request the first time you responded and mistook it for a standard DM.
Read article to increase your Instagram followers  is to understand How To Keep Your Instagram Followers Happy
8. Error From the Servers
Becoming one of the big social media platforms will cost you millions of dollars in servers. Those servers run on two resources: electricity and the internet.
When chats and messages vanish, there may have been a bug or mistake brought by an internet outage or a power outage that damaged the servers and caused the chats to disappear. It isn't much you can do in that situation. Just wait for things to get into the routine.
9. You Accidentally Delete the Chat
The conversation on the other users' Instagram accounts won't be impacted if you delete it. Thus it's possible that you unintentionally deleted the chat. The chat will now vanish from your phone as a result. With Instagram, you may always retrieve your messages.
How to Fix Messages Disappeared on Instagram?
Now I'll tell you the ways you can fix disappearing message. Here are some procedures to follow if your Instagram DMs have disappeared:
Wait for Some Time Until Instagram Technical Issue Resolved 
The Instagram team is aware of any issues with the app or server and is working quickly to fix them. Therefore, there is no choice but to wait for 12 to 48 hours till Instagram's server is operational or the Instagram staff fixes a bug.
Update Instagram App to the Latest Version
Update the Instagram app to the most recent version in order to fix the disappearing Instagram messages issue. Your Instagram app might not function properly if it has an outdated version. Updating the Instagram app regularly will address all previously reported bugs. You may set your program to update automatically, which will keep it constantly up-to-date and bug-free.
Restart Your Phone
If the above-mentioned approach is ineffective, there might be a problem with your phone rather than the Instagram app. Hence, quit the Instagram app and restart your device. Check all of your Instagram messages after restarting your phone.
Check If there is a Bug in the Instagram App
Suppose there is a bug in the Instagram app that creates problems in your direct messages. You can check and debug it in the following ways: 
Check all the messages you have sent to people or those they have sent you to see if they have suddenly vanished. All you have to do in this situation is wait at least a day or two.
Check to see if there is a new update while you wait for the bug to be repaired. If the update is available, install it as soon as possible.
Moreover, notify Instagram if you are 100% sure the program has an issue.
How to Make Sure that the Senders have Deactivated their Accounts?
There won't be any chats if the individual you have sent messages to has deactivated his account. In other words, your Instagram interaction will end. You can quickly determine whether or not they have deactivated their account by following ways: 
Check whether you can see their profile and posts. They may have deactivated their account if you can't see any of their posts or profiles. You can use another account to check their Instagram to see if you can locate them. If you can access them using a different account, it means they have blocked you on Instagram. Remember that the chat will disappear if you block them on Instagram.
What to do If the Instagram Server is Down?
You must wait regardless of whether the server is offline or whether the app has a bug. When an app isn't functioning correctly, and we're not sure what is wrong with the server, all we have to do is wait at least 24 hours, and there's a probability that the server will start functioning normally. It will also be fixed if there is a bug, glitch, or whatever the problem is.
Do DMs Get Deleted For Me If I Temporarily Deactivate And Then Reactivate My Account?
Your DM messages won't be deleted. But you can only access them if you reactivate your account.
In other words, as soon as you restart your account, your direct messages (DMs) will be restored.
Are Instagram Messages Deleted Forever?
Instagram keeps your data. It indicates that there is still a chance to recover your Instagram DM messages even if you delete them.
Within 48 hours, you can retrieve Instagram messages.
Why did my Instagram Message Request Disappear? 
If you're wondering "Why did my message request vanish," here is the answer for you:
The message from the opposite side was not sent.
The opposite party has blocked you.
The opposing party deactivated their account.
You have accepted their request, which has been transferred to your DM folder.
Why does my Instagram DM Disappear When I'm not Blocked?
Many Instagram users have complained that they cannot send or receive any messages and that their Instagram DMs are not functioning. The down status of Instagram is the main cause of Instagram DMs malfunctioning. So, you should wait a few hours or days.
Conclusion
In conclusion, Instagram has various options to protect users' privacy. But sometimes, some direct messages disappear, and you try to identify the cause of this. A mistake could also be the cause. You can use all the methods mentioned above to determine the cause of your Instagram message's disappearing.