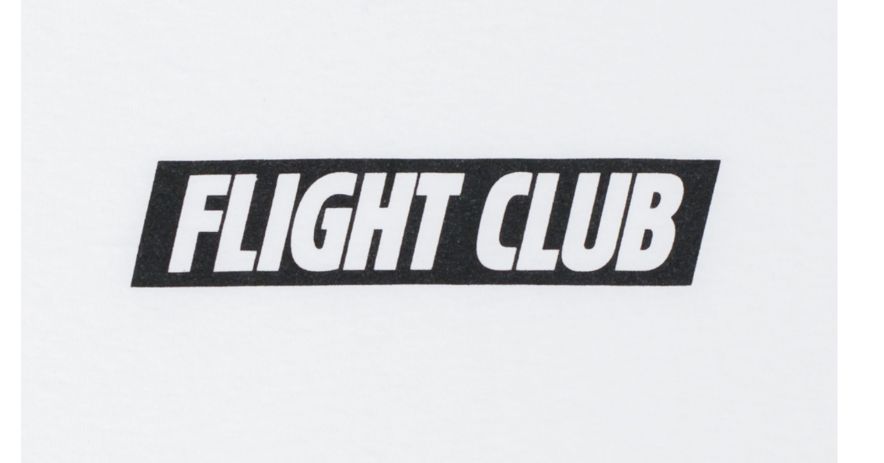 Flight club is an online Shopping center that sells shoes, sneakers, and athletic shoes to their customers. They provide different branded quality shoes like Adidas, Yeezy Boosts, and Nike Air, Jordan Retros. It runs from its headquarters located in New York City and online provides a wide range of footwear and has an excellent reputation for customer support.
Are you ordering the shoes from Flight club, but you didn't like their quality, or it is not as shown in the online picture? Now you want to either change it or get a refund. You don't know what the flight club return policy is. In today's lecture, you will read about the return policy of the flight club and what the flight club returns to any order.
Keep reading to learn more about that topic.
Flight Club return policy
As you know, Flight Club is a consignment marketplace that sells high-quality shoes to its customers. But their sales are final. They didn't return their orders or not even give a refund. Only fulfillment problems, such as incorrect shipping or missing products, are used to process refunds.
If you purchase an item from Flight club online, remember that this center cannot accept returns or exchanges. So, select your item very carefully because it cannot be returned, and your money is wasted.
This rule exists because Flight Club focuses on rare and antique shoes, which are sometimes hard to locate in excellent shape. Before purchasing Flight Club, carefully inspect the item to ensure it is in good condition. There will be no possibility to exchange or refund an item after it has been sold.
Why Is Flight Club Unwilling to Accept Returns?
Every store has its own policies for product returns and exchanges. When an item sells, whether it does so online or in one of our locations, the owner is paid for their goods. Then they are unable to handle refunds or exchanges as a result.
It is impossible for independent retailers to sell items, and returning them to their sellers is not easy. That's why Flight club doesn't accept returns.
When you go online to the flight club store, first, check the product's quality and make sure that your item cannot be returned or exchanged, and then purchase it. For the customer to understand what the thing is, Flight Club also advises its vendors to be very detailed in their listings. Always verify the product before purchasing from Flight club.
Can I cancel an order at Flight Club?
No flight club doesn't allow you to cancel your order. It is possible on one condition if you cancel your order within three hours, then you will get a complete refund. If you are not compensated for your order between these hours, it is impossible to cancel the order or get a refund. In this condition, the club confirms your order and starts processing it. To cancel the order:
Go to Your account section. 
Click on the My Account Button. 
Uncheck the order and click on the Cancel Order Button. Now your order is canceled, but you can be done within 3 hours from the order time. In either case, buyers must understand that all purchases made at Flight Club are final and cannot be returned.
So before you order an item at Flight club, ensure that you verify the product's quality and then purchase it. It cannot be refunded or exchanged.
What Takes Place If An Order Is Wrong?
As you know that Flight club doesn't refund or exchange the item if they are shipped. But if you see that when your order arrived, it is incorrect and doesn't match the items listed below. Then Flight club gives you a 100% refund on that items. Refund is possible only if your items are:
Damaged items
Fulfillment error
Missing item
When you contact Flight club, the club first checks the quality or misplaced orders and then gets you a refund. Sometimes, the flight club returns or exchanges that type of item, and more time, it gives you a full refund.
What should I do if my order is misplaced?
The first step you should take if you lose a Flight Club order is to get in touch with customer care. They can help you locate your order and ensure that it comes as quickly as possible.
You also should check with your area post office. They might know where your Shipment is located. When everything else fails, you may always make a claim with Flight Club. They'll pay you back for your misplaced order.
Due to the fact that Flight Club is a marketplace with individual merchants, it nearly never accepts returns or offers refunds.
Is it Possible to Resell Items on Flight Club?
Yes, it is possible to resell items on Flight club. Because it gives you the option to become an independent seller. If you want to sell your unused shoes, then go to the club, make your registration, and sell your items at a price including the profit of the flight club. This is a fantastic place to attempt to sell your gently used but still in good condition shoes for a profit.
Only genuine sneakers in unused, brand-new condition are recognized at Flight Club. Furthermore, the original tags must be present for sneakers to be sold again. The club acknowledges no damaged or previously used shoes.
One way to attempt to save your money and prevent it from being wasted after you purchase sneakers from Flight Club is to do this.
Does Flight club charges on Shipment?
Flight clubs obviously charge some costs from you. There are some costs and charges are as follows:
For Shipments to Contiguous states:
$13.50 for Alaska
$15 for Hawaii.
$25 for Expedited shipping costs
$30 for Canada
$40 for International shipping
How quickly does Flight Club process orders?
Flight club takes some time to deliver items to you. There are two options for you.
Lowest Price: In this option, the price of items is meager. Flight club first verifies the product, and you can get your order within 7 to 9 working days.
Fastest to you: In this option, the price of items is high. Flight club shipped on that day, and you can get your order within 2 to 5 working days.
Additionally, keep in mind that you may always place your order before 2 p.m. EST to ensure that it is dispatched the next business day. Most nations in the globe are served by Flight Club shipping. Depending on the destination country, shipping costs and travel times will change.
What was the origin of Flight Club's shipments?
Depending on the shop that is nearest to you, Flight Club ships from New York, Miami, or Los Angeles. Within 1-4 business days, all items are completed and shipped out. Shipping that gets there the fastest might be provided at an extra cost. Flight Club uses DHL for international shipments and UPS for local orders.
What does the term "pending" on Flight Club mean?
This indicates that you received a size confirmation email from us when you see it on your order transaction history page.
Does Flight Club accept USD?
Yes, the default currency of the Flight club is the US dollar. Sales tax and delivery costs are not included in the prices mentioned on the website.
How you can order at Flight club?
You can order at the flight club very easily. Go to the Flight club official site and register yourself. Enter your username and other information. Now follow the screen instructions to get register at Flight club.
Are Flight Club's shoes genuine?
With three physical locations in New York City, Los Angeles, and Miami, Flight Club remains the best place to get genuine, valuable shoes. They provide you with high-quality shoes.
Is buying from Flight Club secure?
Yes, purchasing from flight club is safe and secure. The consumer rating for Flight Club is 1.58 stars out of 299 reviews, which suggests that most consumers are often unsatisfied with their purchases. The most common complaints about customers regarding Flight Club are related to customer service, improper sizing, and air Jordan issues.
How do I track my Flight club order?
You can track your flight club order very easily. Just log in to your flight club account with your login credentials. After logging in to your account, you see your order status and history. Now enter your order number and submit the button. An email is sent to you. If no email is received, you may contact the flight club customer service department. 
Also Read These Articles:
Return to Amazon Without Original Packaging
Does Zappos have a Price Match Policy
What is the Policy on Bringing Guests to Planet Fitness
Does Zappos have a Price Match Policy
Conclusion:
Flight club does not return or exchange any item from customers. Because the flight club hasn't any return or exchange policy. Hopefully, the above information helps you discover the questions fluttering in your mind. Feel free to ask any questions, and put your query in the comment box. We are happy to help you. Have a good day.