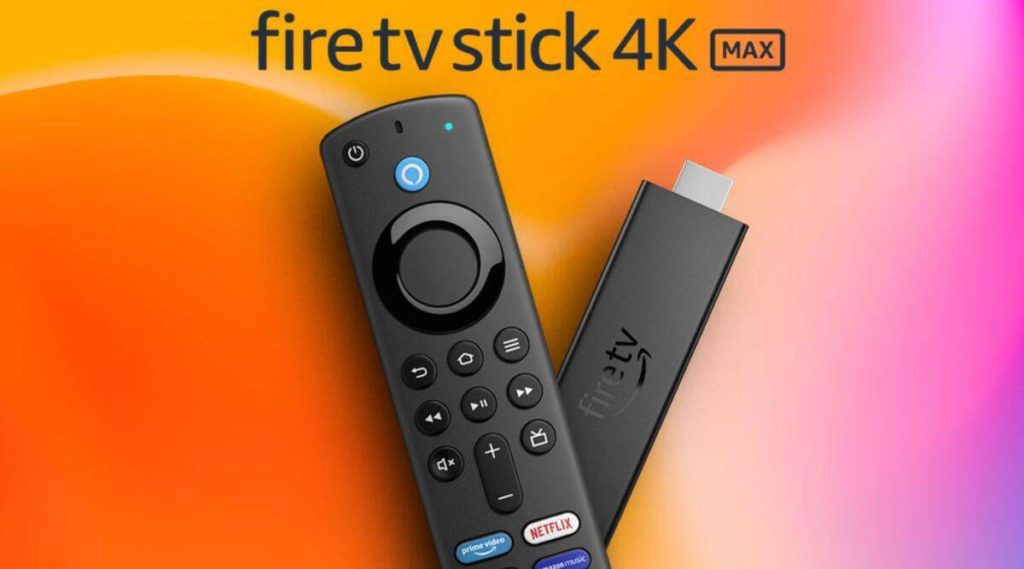 How many Amazon fire sticks can I use at the same time? Suppose you have a family or a household that shares an Amazon account. You may wonder how many Fire Sticks you can connect to it.
Streaming services are the go-to approach for watching your favorite shows and movies. The Fire Stick has made this more accessible. However, there is often some speculation about how many Fire Sticks you can have on one account. If you have the same queries, keep reading!
There is no limit to how many Fire Sticks you can have on one account. There is a limit to the number of Fire Stick devices that can be connected simultaneously with 3 being the maximum. In addition, third-party applications put a limit on how many streams can happen at the same time.
How Many Amazon Fire Sticks can You Have on One Account?
The number of Fire Sticks you can have on one account is unrestricted. The maximum number of Fire Stick devices that may be linked at once is 3. Thus there is a limit.
In addition, the number of concurrent streams is restricted by third-party apps. Disney+ and other third-party apps may now be easily connected to your TV with Amazon's Fire Stick media streaming gadget.
You may use a Fire Stick to stream any content to your TV without replacing your complete home entertainment system with a smart TV. This tiny gadget, about the size of a USB stick, can quickly connect to your TV through an HDMI connection and grant you access to various streaming services.
You are no Longer Permitted to Review Products on Amazon Content
What is Amazon Fire Stick?
FireStick is a streaming device. It connects to your TV and lets you stream content over the internet. The official name of FireStick is "Amazon Fire TV Stick." FireStick is an Android-based device. However, unlike most Android devices, it does not support Google Play Services. It supports the Amazon Store and runs a modified version of Android OS.
You can stream anything with a FireStick, including movies, TV shows, live TV, and other content. Many other apps, including the most well-known ones like Netflix, Amazon Prime, Hulu, and others, are available for download from the Amazon Store.
In short:
Amazon fire Tv stick is a media streaming device which lets you stream video, install apps, play music etc on your tv. It's built on the Android platform and it converts your normal tv to a smart tv. You can install android apps on the device and play games and enjoy music too.
What is Included in Fire TV Stick
According to Amazon, the Fire Stick gives your TV access to "tens of thousands" of new channels.
It includes all the streaming services you're familiar with, including Amazon Prime Video, Hulu, Netflix, and HBO Now, network TV apps, sports, and thousands of niche channels you may not be familiar with.
How Many Fire Sticks Per Amazon Account?
If you wish to add more Fire Sticks to your Amazon account, you won't encounter any problems. You are free to own as many Fire Sticks as you want because Amazon has not imposed any restrictions on the number of devices you can have on one account.
It is fantastic news for families with numerous Fire Sticks set up and anyone who enjoys sharing material with loved ones. To get started, you must sign into your Amazon account, then pair your Fire Stick with your TV.
How to Change Residential Address on Amazon for Digital Purchase Content
How many Fire Sticks can you use at the Same Time?
You are free to connect as many Fire Sticks as you wish to your Amazon account. But there are certain restrictions on how many Fire Sticks you can use simultaneously.
Only three Fire Stick devices can be used concurrently on one account. It implies that once the third Fire Stick connects, you will reach your limit if your home has more than three Fire Stick devices.
How many Amazon Prime video Streams at the Same Time?
Many customers choose the Prime Video package when purchasing a Fire Stick or Amazon Fire TV.
When you sign up for Amazon Prime, you get access to this fantastic function. You gain access to Prime Video, Amazon Music, and a few more services when you do this, in addition to getting more delivery choices.
Having several users log into one account to use the streaming service is one of the benefits of having a Prime Video subscription. But you cannot have more than two people streaming the same content on Prime Video simultaneously. The user will be forced to wait until at least one other person quits watching if Amazon notices that a third person is attempting to access the same video from the account.
What does Amazon Pay Raise Chart
Can I multiple Fire Sticks in one House
Anyone can use as many Firesticks as they'd like in a single home. Even if the user doesn't need to have many accounts. If they are willing to use only one, they can still use it. Even if you can contact Amazon, they will tell you that there is no restriction on the number of devices that can be used in a single home.
Can you use 2 Amazon Fire TV Sticks at Once?
We can utilize many Fire Sticks with a single Amazon account. But watching the same content on multiple devices started to cause issues. Then you can run into a playback limitation since this device can only play two identical movies or TV shows at once. Despite this, you can still use it on three devices while watching separate titles. However, this limit may vary depending on the service you are using.
But the issue is that switching between devices might cause the following errors:
Error 1: "An Additional Video Cannot be Watched on Your account"
Error 2: "Video is Not Playing After turning off 1st device"
How to use Less Data on a Fire Stick
You can change the resolution when watching The Criterion Channel on Amazon Fire TV if you encounter buffering during playback or want to use less data.
Video Guide on Fire Stick
Conclusion
You can own as many Firesticks as you like and sign in to all of them with your Amazon account. Amazon nevertheless limits the number of individuals who can access the same content concurrently. Although some apps enable more, Amazon Prime only permits three devices to view the same content. Additionally, you may only use one Firestick device per TV. Thus you cannot utilize two or more TVs to watch content from a single Firestick. Purchase multiple Firestick devices if you don't want to deal with the hassle of unplugging them each time you want to watch a movie in a different room.
Amazon UPT Policy